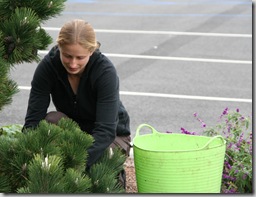 There are an enormous number of gardening books and tools in the world, and even for the professional gardener, sorting out which are the best can pose a challenge. Over the years, I've gotten to try the tools that clients, my nursery friends, and other landscapers swear by, and this list is the result.
My employees and I have compared pruners during marathon pruning days, seen which tools hurt our wrists after hours of weeding, and generally abused and overused every one of these to see which ones really hold up over time.
I've listed the best sources for each of these products, as well as links to my reviews of each. Let me save you from the strain of pruning with an inferior lopper, or the annoyance of a tool that just doesn't perform – check out this list of my top picks, and if you want to tell me about your favorites, use the contact form at the bottom of the page to drop me a line!
Pruning tools: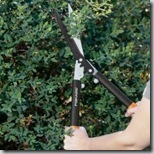 Fiskars Powergear Hedging Shears:
Perfect for cutting back perennials, sword ferns, pruning grasses, and pruning heaths and heathers.
Check out my video review here.
Buy the Fiskars Powergear Hedging Shears: Amazon.com
F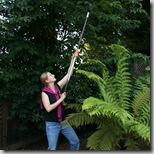 iskars Pruning Stik:
Lightweight pruning stick for getting small branches and vines. I use it to prune out-of-control Cecile Brunner roses and at apple-tree pruning time.
Buy the Fiskars Pruning Stik: Amazon.com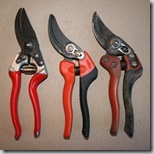 Bahco Pruning Shears: Quite simply the best hand pruners available.
At left: Felco, inexpensive Bahco version, and replaceable-parts Bahco. You can check out my full review of Bahco, Felco, and Corona pruning shears here.
Buy the Bahco Pruners:
Without replaceable parts (cheapest and highly functional)
With replaceable parts (my favorite)
With replaceable parts and a rotating handle (for propagation)
Fiskars Powergear Lopper:
This lopper makes pruning medium-size branches feel effortless, because of the gears. They come in short 18″ models as well as longer 31″ versions.
Check out the loppers in action here.
Buy the Fiskars Powergear Loppers: Amazon.com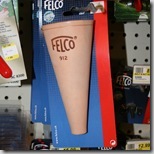 Felco Pruning Shear Holster:
To keep those pruners by my side and NOT in my compost bucket!! While I like the shape of other pruning shear holsters, this one is unique in that it need not be strapped to a belt. Instead, you may wear it clipped to a jeans pocket or your waistband, or even clipped to the side of a Tub Trug bucket!
Buy the Felco Pruning Shear Holster: Amazon.com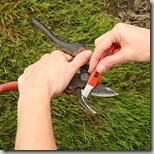 Speedy Sharp Sharpener:
This tiny sharpener fits in the palm of your hand and does a fast job of sharpening pruners, loppers, and other small blades.
Check out my Speedy Sharp video here.
Buy the Speedy Sharp: Amazon.com
General gardening tools: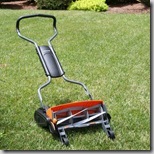 Fiskars Momentum Reel Mower:
This is hands-down the best human-powered mower out there. It has some amazing design tech which makes it lightweight and easy to push.
Check out my video review of the Fiskars push mower.
Buy the Fiskars Momentum Reel Mower: Amazon.com
R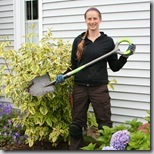 adius Pro and Pro-Lite Shovels:
These are the best shovels you'll ever own. The PRO is stainless steel, for dividing perennials or other tasks where you want a shovel with some heft. The PRO-Lite is lighter-weight for shoveling compost or amending soil.
Buy the Radius Pro Shovels: Stainless steel PRO or the lightweight PRO-Lite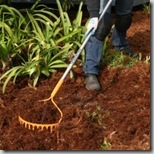 GroundHog Garden Rake:
The ergonomic rake for moving soil or smoothing mulch, or for raking up thick, matted layers of leaves.
See my initial review of the GroundHog Rake here, and watch it in action in this video review.
Buy the GroundHog Garden Rake: Amazon.com
Weeding tools:
Stainless Steel Hori-Hori/ Soil Knife:S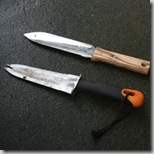 The ultimate weeding tool. Slices through soil and roots like they're nothing!
Check out my Hori-hori/ soil knife review here, and learn the Stab, Wiggle and Drop technique for planting.
Buy the Stainless Hori-Hori: Amazon.com
Fiskars Big Grip Soil Knife: This is the cheapest soil knife available and works well for the price.
Check out this video where I compare and contrast my two favorite soil knives.
Buy the Fiskars Big Grip Soil Knife: Amazon.com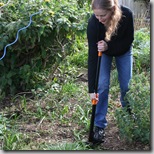 Fiskars UpRoot Weeder:
This no-bend weeder gets dandelions out of your lawn smoothly and easily, and it has a fun action like some crazy machine-gun style weeding tool.
Amy Stewart and I review it in video here.
Buy the Fiskars UpRoot Weeder: Amazon.com
Accessories: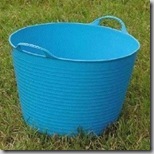 TubTrugs Flexible Bucket:
This is great for pruning and weeding into, and it's also flexible enough that it makes a great pouring spout for fertilizing and watering in your plants.
Read my review of the TubTrug and more gardening buckets and bags.
Buy the TubTrug Flexible Bucket: Amazon.com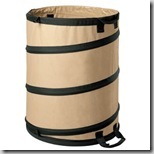 Kangaroo Gardening Container:
A great collapsible gardening container.
Read my review of the Kangaroo and other gardening buckets and bags.
Buy the Kangaroo Gardening Container: Amazon.com (10-gallon size) Amazon.com (30-gallon size)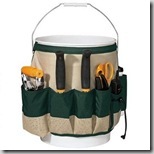 The Fiskars Bucket Caddy:
If you're prone to losing your tools in the garden, or often find yourself hacking at a rosebush with your soil knife because you left your tools indoors, this is the perfect solution. Make an ordinary bucket into an all-purpose tool-holder and weed/ dead flower-catcher.
Buy the Fiskars Bucket Caddy: Amazon.com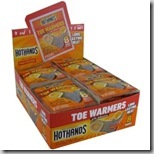 Toasti-Toes Foot Warmers:
Keep warm while winter gardening with these inexpensive hand and foot warmers. I slip mine into shoes and gloves while doing winter pruning and care.
Full review of Toasti-Toes in this video.
Buy Toasti-Toes Hand and Foot Warmers: Amazon.com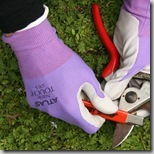 Atlas Touch Nitrile Gloves:
Thin gloves that are great for planting annuals or other work where you need great tactile feedback. Washable. I'm a size small.
Here's my review of the gloves and other protective gear I use.
Buy the Atlas Nitrile Touch Glove: Amazon.com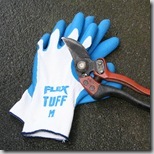 Flex Tuff Gloves:
The gloves I use everyday – washable and durable. I'm a size small. The Atlas Fit Glove is the non-generic version of the glove I use, and fits identically.
Check out my rundown of the protective gear I use here.
Buy the Atlas Fit Glove: Amazon.com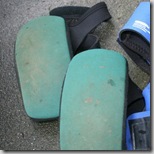 Kneelons Kneepads:
Washable velcro kneepads that actually stay on! These are hard to find, but worth the trouble.
The competing brand, Knee Benz, does not measure up. My review of different kneepads is here.
Buy Kneelons: (no online vendor currently, check back soon.)
Garden fixes and organic pest control: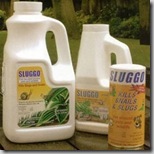 Sluggo Organic Snail Bait:
The traditional snail bait is about the nastiest garden chemical out there, but this bait made of food-grade iron phosphate works great.
Read more about organic snail and slug killing tactics here.
Buy Sluggo Organic Snail Bait: Amazon.com
K-9 Yard Patch:
Sprinkle this on dog-damaged lawn to neutralize and re-seed the area. I tested this in a client's garden (3 dogs!) and found it extremely effective – looked great in two weeks!
Buy K-9 Yard Patch: Amazon.com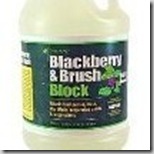 Blackberry and Brush Block:
This is an effective organic weed control from Greenergy which can be used as a soil drench for organic weed control.
I cannot currently find an online source for purchasing it, though you can call the manufacturer to purchase. As soon as I can, I'll update this spot with a current online vendor for this product.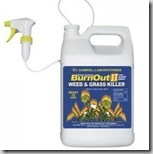 Burnout 2 Organic Weed Killer:
Clove Oil and Citric Acid are the main ingredients in this organic weed killer, and it works just the same as the other effective organic weed controls mentioned here.
Choose this one only if you find the scent of cloves inoffensive.
Buy Burnout 2 Organic Weed Killer: Amazon.com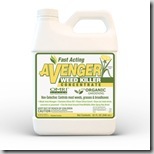 Nature's Avenger Organic Weed Killer:
This organic herbicide uses citric acid to burn the waxy coating off weed leaves. It's equivalent in result to Burnout and WeedPharm, so I'd choose based on price.
Read more about organic weed control here.
Buy Nature's Avenger Organic Weed Killer: Amazon.com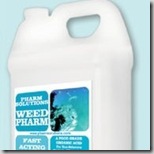 Weed Pharm Organic Weed Killer:
Made from concentrated vinegar (20% acetic acid, the active ingredient in vinegar), this weed killer has multiple uses, from injecting weeds in lawn to general organic weed control.
Buy Weed Pharm Organic Weed Killer: Amazon.com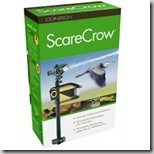 The Scarecrow Deer-Frightener:
Surprises the heck out of those pesky deer and keeps them out of your rosebed. Careful not to get blasted yourself!!
Full Scarecrow review here.
Buy the Scarecrow Sprinkler: Amazon.com
Want to share your favorites or tell me about your experiences with these products? Contact me via email using this form:
[contact-form 1 "Contact form 1"]