Recently I read an article on Sunset's website, suggesting that we all rush out and buy those discounted perennials to plant for fall. We all know by now that fall planting is a great idea, but is fall really the best time to plant everything, even perennials?
Many perennials don't actually live all that long (I'm lookin' at you, Gaura!), and some are sensitive to frost or the coastal Pacific Northwest's rainy winters, so coddling them through the cold season can be an exercise in waiting and hoping, or if you really care about them, covering the tender ones in a protective frame of some kind.
The article suggested planting Salvia leucantha/ Mexican Bush Sage, Aster x frikartii, Echinacea/ Coneflower, Gaura lindheimeri, Gaillardia, Rudbeckia/ Black-Eyed Susan, Salvia elegans/ Pineapple Sage, and Eryngium/ Sea Holly now – all of which can die in our winters even when well-established.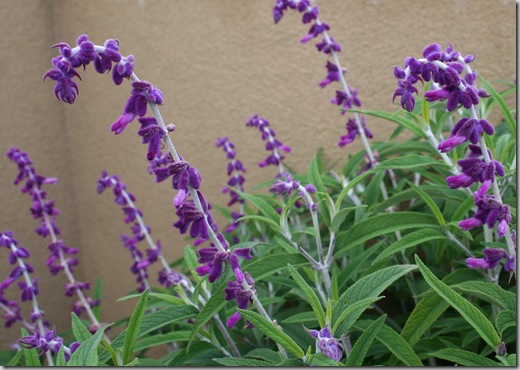 Here's the deal:
Anything short-lived, frost-tender, or that molds in the rain is best planted after frost in spring, so the plant has time to develop a healthy root system before being asked to tolerate uncomfortable conditions. If their tops freeze next year, they'll still have a year's worth of root growth underground to spring back from.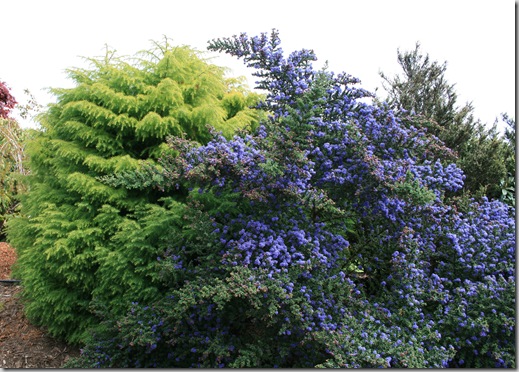 In the rainy/ chilly Maritime Pacific Northwest, DON'T plant these in fall:
Tibouchina urvilleana/Purple Princess Flower – frost-tender
Citrus Trees – Lemons and Limes bear well in winter, but they often lose the outer two feet of foliage to frost damage each year.
Loropetalum chinense/ Fringe Flower – frost-tender
Tree Fern/ Dicksonia antarctica – frost-tender (usually survives first winter but looks sorry for itself!)
Mallow/ Lavatera – frost-tender
Coleonema/ Breath of Heaven – frost-tender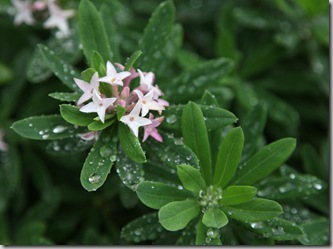 Pennisetum setaceum 'Rubrum'/ Purple Fountain Grass – frost-tender and doesn't care for rain, so give it good drainage!
Passiflora/ Passionflower Vines – frost-tender
Salvia/ Sages of any kind – the culinary sages seem the most tolerant of winter, but all the ornamentals are tender enough it's best to let them establish a year. If they grow big the first year, the outer foliage can protect the inner stems in case of a bad frost.
Pelargoniums/ Grandma Geraniums (Hardy Cranesbills/ actual Geraniums are fine to plant now) – frost-tender
Creeping Rosemary – they've been getting a disease which has been killing off selected branches in the wettest parts of winter, so I'd let them get large all summer first
Fuchsias – frost-tender (I have had some luck in planting the tiny-flowered Fuchsia thymifolia under protected eaves for winter color, but I wouldn't try that with the big froofy hybrids!)
Abutilons/ Flowering Maples – frost-tender (once again, under a protected eave they can sometimes attract hummingbirds through the winter)
Persicaria/ Fleeceflower – frost-tender
Calla Lilies (the huge sturdy white ones that grow everywhere are fine (Zantedeschia aethiopica), but don't bother with the fancypants hybrids right now) – frost-tender
Cosmos atrosanguineus/ Chocolate Cosmos – frost-tender
Agapanthus/ Lily of the Nile – frost-tender
Scabiosa, Rudbeckia, Ginger, Delphineum, Gaillardia, Echinacea, Asters (great for a fall display, but may not live over), Coneflower, Sollya/ Australian Bluebell (hates wet), Gaura, Eryngium, Kangaroo Paw, Kniphofia/ Red Hot Poker, or any other flowering perennial or shrub which you suspect may be either sensitive or short-lived.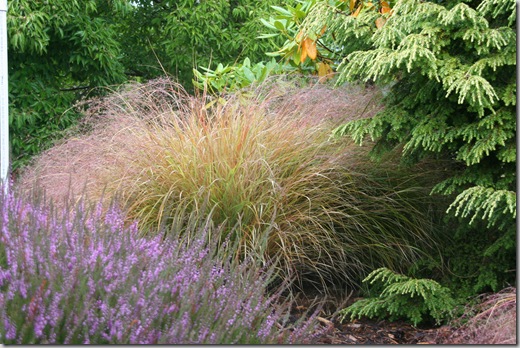 DO plant these:
Hardy trees and shrubs, including Grevillea, Red-Twig Dogwood, Hydrangea, Tea Tree, Rhododendrons, Star Magnolia, Ceanothus/ California Lilac, Japanese Maple, Camellia, Pieris, Daphne, Huckleberry, Spirea, Conifers
Hardy edibles including bare-root fruit trees, Blueberry, cane-growing berries like Raspberry and Loganberry, CA native currant Ribes sanguineum (Bare-root plants arrive in January)
Most ornamental grasses including Miscanthus, Stipa arundinacea, Nassella tenuissima, Phormiums/ Flax, Chondropetalum, Hakonechloa/ Forest Grass, Acorus (Check out this article for winter-interest grasses)
Bare-Root Roses (arrive in nurseries in December/ January)
Sturdy perennials and small shrubs including Astilbe, Shasta Daisy, Lavender, Culinary Oregano, Sedum 'Autumn Joy', Hellebore, Hardy Cranesbill/ Geranium 'Rozanne' and others, Nepeta faassenii/ Catmint, Euphorbia, Heuchera
If you found this post helpful, check out these articles with my favorites to plant now:
Unusual Rhododendrons for the Pacific Northwest
Showy Trees for Winter Interest
[print_link]