I am a huge fan of Geranium 'Rozanne'. Here's a plant that's gotten tons of press in the last few years (tons of press for a plant at least!), winning all kinds of plant-y awards and generally being the plant world's Paris Hilton. Except 'Rozanne'? She actually deserves the attention.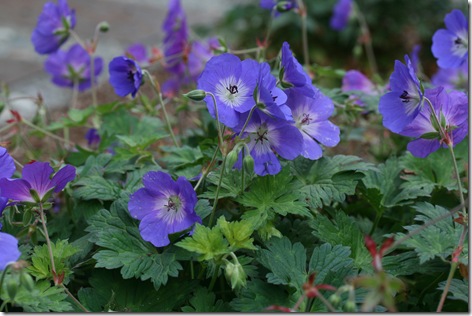 She blooms gorgeously from her first few stalks in spring, keeping it going with increasing intensity until the nights get really cold in winter. Even in December, she's still putting out new foliage and blossoms around the masses of old foliage left!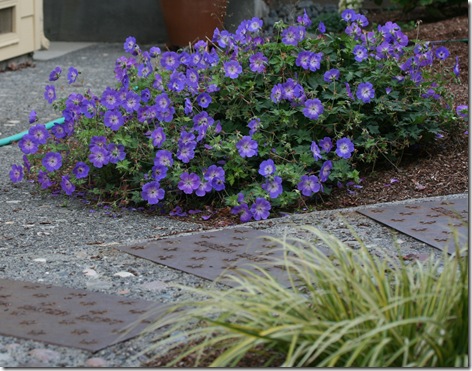 'Rozanne' gets on famously with any number of plants – she can hide the gawky bases of roses, or you make the most of her white flower center by partnering her with the white-flowered Philadelphus x 'Snowbelle'. You can also highlight the blue by contrasting it with bright golden foliage like Golden Sweet Flag Grass, an evergreen favorite of mine.
In the fall, a little touchup keeps your 'Rozanne' fresh until winter dormancy takes over.
Check out this video on how to prune your Hardy Geraniums: