Right now it's major big time pruning season here in Northern Cali. I'm cutting back hardy perennials, roses, fruit and other dormant trees and ornamental grasses.
But there are a few things I'm leaving alone for the time being. A lot of my favorite plants are frost-tender and can be killed by a stern frost this time of year. For some of these plants, the old, dead foliage and stems are providing just an extra degree or two of protection for the tender new buds and shoots coming along for next year.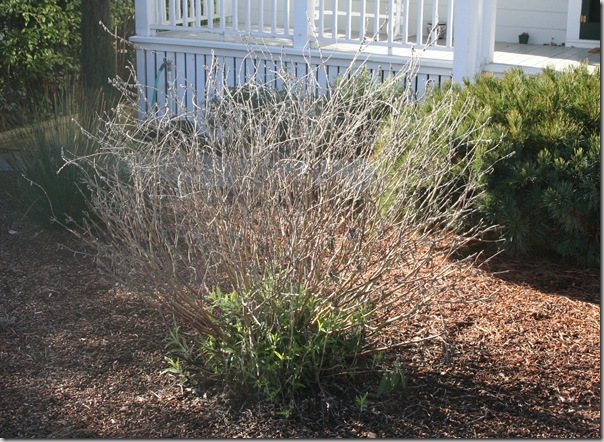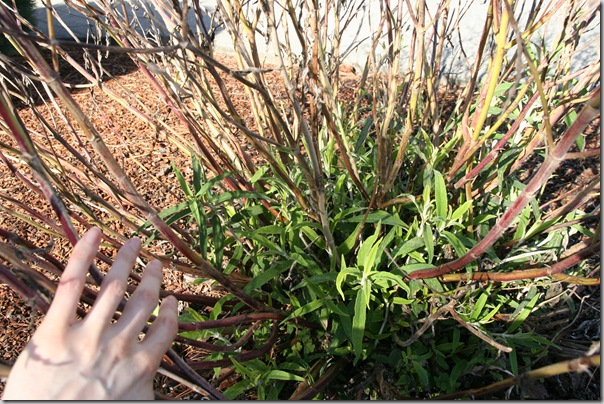 If you can hold off, don't prune these frost-tender plants until after last frost, which here in Humboldt County is around mid-May:
Salvia leucantha or Mexican Bush Sage (and other tender sages)
Fuchsia thymifolia or Fairy Fuchsia
Lemons and other citrus
Brugmansia/ Datura or Angel's Trumpet
Loropetalum chinense or Fringe Flower
Ginger
Tibouchina urvilleana or Princess Flower
Passiflora or Passionflower Vines
Pelargoniums or traditional Geraniums (Hardy Cranesbills/ true Geraniums are fine to cut back now)
Polystichum polyblepharum or Tassel Fern
Dicksonia antarctica or Tasmanian Tree Fern
Further reading:
Pam Penick from Digging has some tips on what to do with tender plants and particularly Agaves that have frozen and become mushy.
Rebecca Sweet from Gossip in the Garden has a great tutorial on protecting tender plants from the cold.