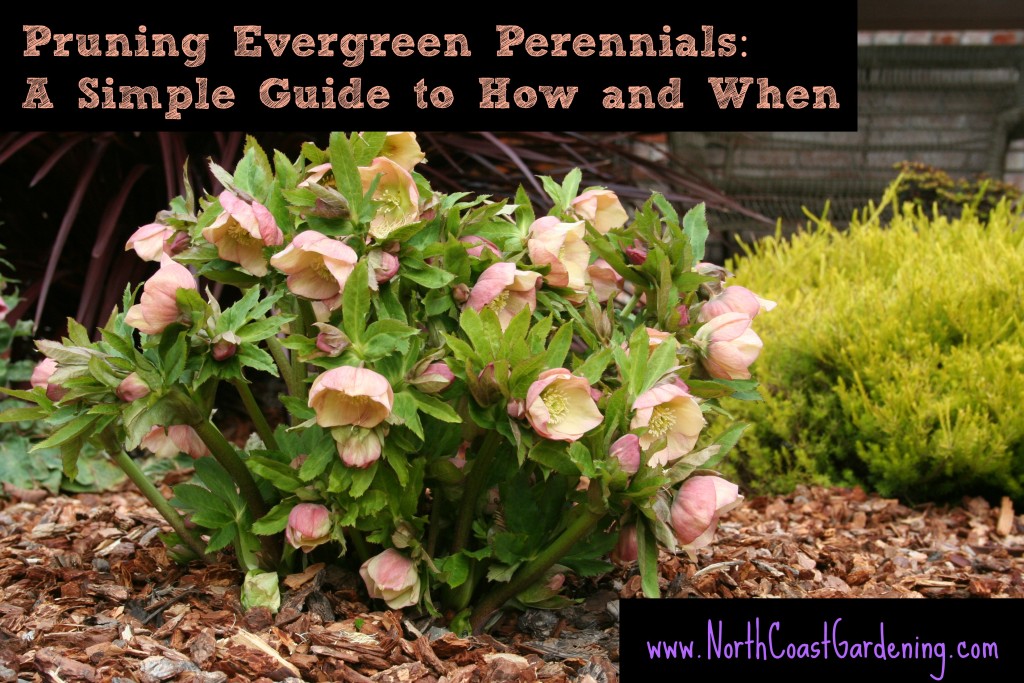 For most flowering perennials, autumn's brown foliage and obvious dieback make it clear you can prune without harm, but evergreen perennials pose a special dilemma: trim now, or hold off till spring? Turns out, there are good reasons to leave herbaceous evergreen plants standing through the winter: not only do they provide greenery (or sculptural interest when covered in snow), but the foliage protects the crowns from winter damage and allows plants to continue photosynthesizing through fall and winter, giving them a leg up on next year's growing season. All they need is some minor primping come spring to look their best. Here's a simple guide to pruning 11 evergreen perennials that may be giving you pause.
For these evergreen perennials, remove old leaves as flowers emerge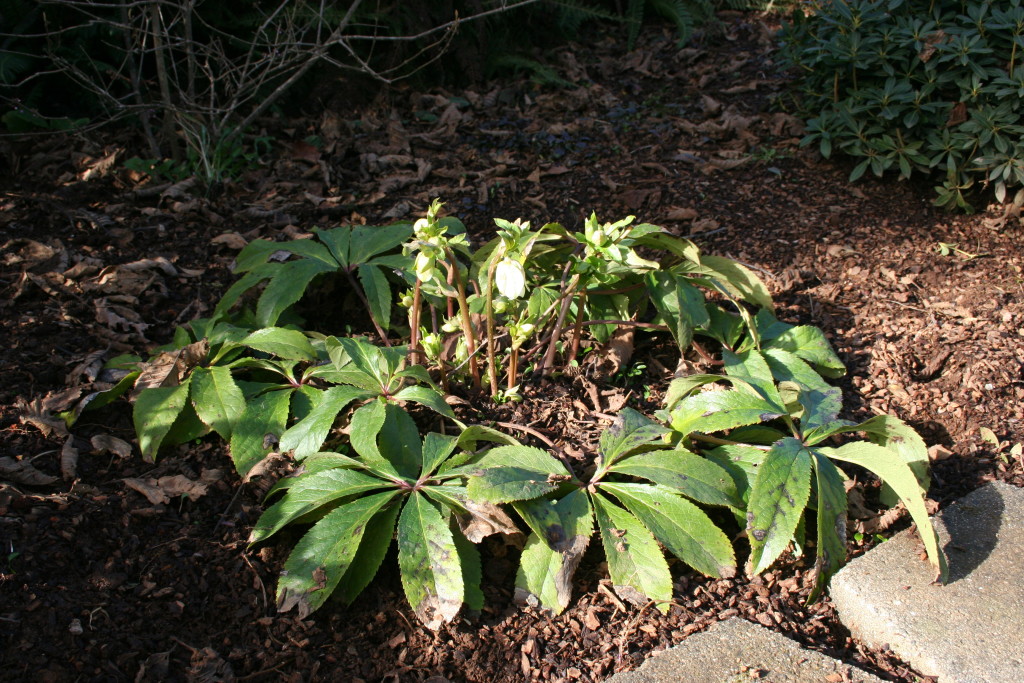 For most of these early bloomers, remove last year's tattered leaves at the base when you notice flower stalks emerging from the ground. Aside from the aesthetic benefit, removing old foliage also removes most overwintering pests and disease. Coral bells and lady's mantle may appreciate attention even earlier. Clip out the previous season's leaves when the long stems begin to flop and expose the fresh new growth beneath.
Lenten rose (Helleborus orientalis)
Bishop's hat (Epimedium cvs.)
Spurge (Euphorbia cvs.)
Siberian bugloss (Brunnera macrophylla)
Coral bells (Heuchera cvs.)
Lady's mantle (Alchemilla mollis)
For these, clear out dead foliage and trim lanky stems in spring
On these herbaceous evergreens, matted clumps of dead leaves pile up around sprawling, bare stems. Use gloved hands to pull old foliage out by the handful, then trim back any unattractive stems to the nearest clump of living foliage. For underground spreaders such as Biokovo cranesbill, use a soil knife to dig up any shoots that are outside of their bounds. This spring cleanup keeps plants' habits full and compact.
Lamb's ears (Stachys byzantina)
Wild ginger (Asarum cvs.)
Maiden's wreath (Francoa spp.)
Pigsqueak (Bergenia spp.)
Biokovo cranesbill (Geranium 'Biokovo')
Want to learn more about winter pruning? Help is here:
Pruning Ornamental Grasses: The Ultimate Guide
How to Prune Heathers and Heaths (Video Tutorial)
How to Prune Hydrangeas (Video Tutorial)
How to Prune Sedum 'Autumn Joy' (Video Tutorial)
How Small Can I Prune my Shrub or Tree?
Brrr! What NOT to Prune in Winter