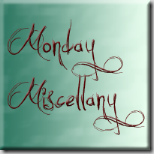 The best articles and ideas from around the web, curated by North Coast Gardening.
Fall colors year-round. Though I'm usually a fan of cool colors like blues, silvers and purples in the garden, there's something about the fiery tones of fall which makes me feel extra enthused about plants with cinnamon, orange, and golden foliage color. For this month's North Coast Journal column, I talked about nine of my favorite plants with these colors, so you can incorporate these warm hues into the garden year-round. Also included is the usual monthly to-do list outlining the essential garden tasks for November.
Groundbreaking edible garden designs.With edible gardens being such a trend, we've all had plenty of opportunity to see edibles incorporated into the landscape in new and interesting ways. Except usually, people use their creativity in designing the landscaping around a traditional raised bed box, or placing the raised beds in unusual ways throughout the landscaping. To try to break free of the raised bed box, I interviewed Niki Jabbour for Garden Design Magazine and profiled some of the truly exciting edible garden designs shown in her book Groundbreaking Food Gardens.
Fabulous book deals. If you are cozying up for some winter reading, I have found some not-to-be-missed deals on Amazon. Amazon uses a number of automated algorithms to ensure they have the lowest price on books, and this leads to a lot of fluctuating deals on really premium books that would ordinarily never go so cheaply.
Consider Steve Asbell's book Plant by Numbers: 50 Houseplant Combinations to Decorate Your Space, which is on sale for the stunningly low price of $2.65 for the paperback.
Alternately, check out Niki Jabbour's book about winter edible gardening, the Year-Round Vegetable Gardener, which is available on Kindle for $1.99. (Remember that you can read Kindle books like this on your desktop, iPad, tablet, laptop, or smart phone with the Kindle app).
A few more that I have just found this evening:
Country Wisdom and Know-How: a Practical Guide to Living off the Land by Storey Publishing (known for those handy little booklets sold at country living and garden stores on all manner of useful topics) 488 pages, $1.99 on Kindle
Carrots Love Tomatoes: Secrets of Companion Planting for Successful Gardening by Louise Riotte, $1.99 on Kindle (the classic handbook for companion planting and vegetable gardens)
Botany for Gardeners by Brian Capon, $3.03 on Kindle
Real Food Fermentation: Preserving Whole Fresh Food with Live Cultures in Your Home Kitchen by Alex Lewin, $2.99 on Kindle
The Unexpected Houseplant by Tovah Martin: 220 Extraordinary Choices for Every Spot in Your Home, $3.03 on Kindle
Bringing Nature Home by Douglas Tallamy, (this is the classic book which explains the importance of native plants by sharing examples of the relationships that specific types of wildlife have with specific types of plants; essential reading for gardeners who care about wildlife) $3.03 on Kindle
(I've profiled some additional deals on fall reading here.)
That's it for this week guys, if you've seen anything cool around the web, let me know in the comments below.