Please plant more grasses. They are excellent to gnaw on: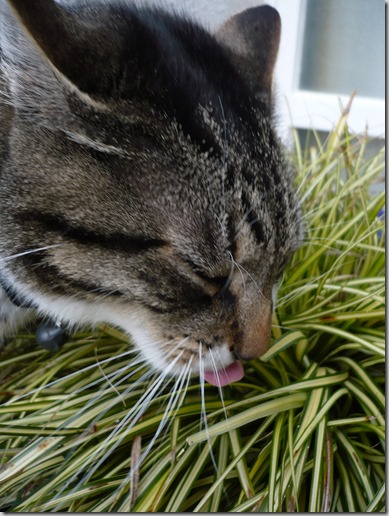 Great for playing hide-and-pounce: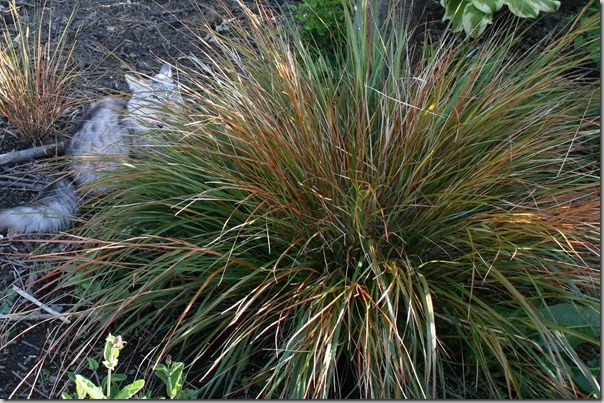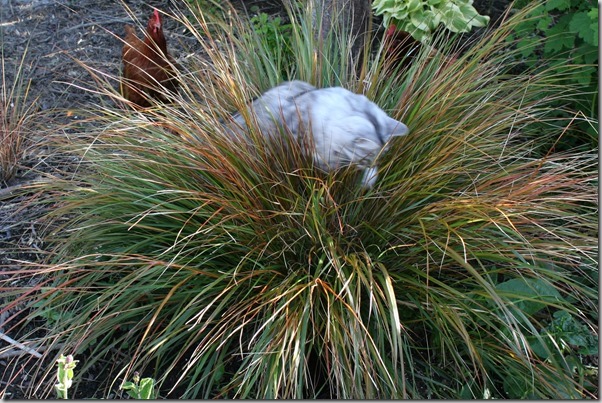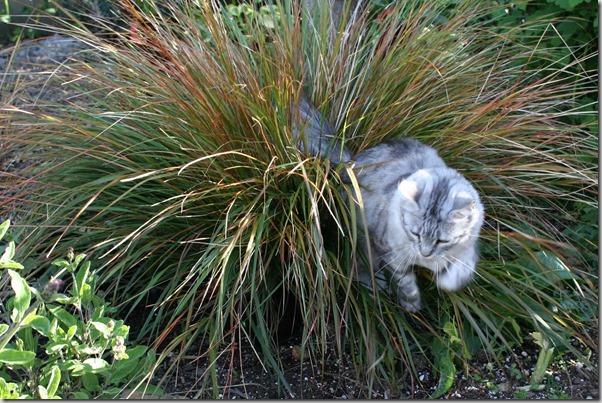 And they provide the perfect vantage point from which to relax and survey our fine backyard: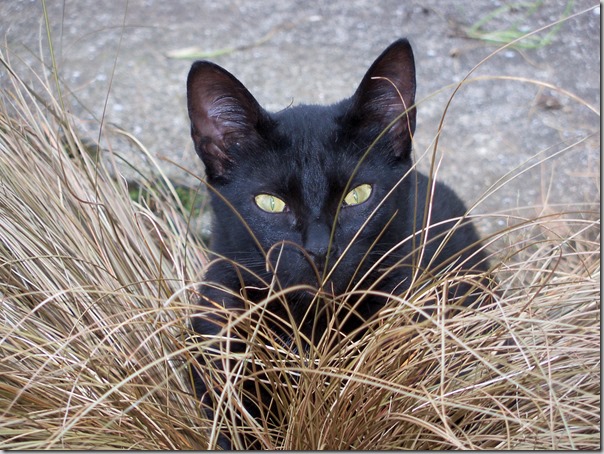 Also, once you fill our garden with grasses, you are not allowed to become cross with us for laying on them, even if a few blades get crushed.
The grasses will recover; our injured dignity at being chided will not.
Love, Your cats
Photo credits: top kitty by dichohecho and last kitty by Wylie-Young. Middle kitty is my Tamir.