Just got back from the San Francisco Garden Show, and man has it ever expanded since the last time I went (in the old Fort Mason days). I scored some cool swag, met so many amazing movers and shakers in the garden world (and everyone was so SWEET!), and got to make both horrified and delighted faces at the display gardens.
Here are some of the highlights:
The Annie's Annuals booth (photos from Annie's Annuals Facebook Page). This photo was taken before the show – during, we could hardly squeeze in it was so popular: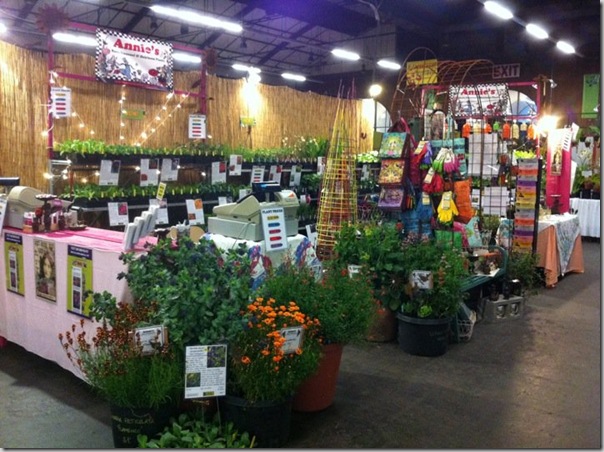 We then oohed and ahhed over these seriously awesome bugs by artist Sean Goddard. I want one!
Visited the Atlas Glove display where Amy tried on the new kids' rubber ducky gloves. Sorry Amy, when they say extra small they really mean it.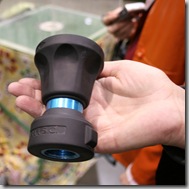 Almost bought an Ultimate Hose Nozzle, which is my favorite style of nozzle and has an incredibly cool feature where you can turn it off in either direction. My existing one only turns off after cycling through the SUPER POWER SPRAY, so if the phone rings while I'm watering I have to scare the chickens to turn the darn thing off. This one can turn off at the gentle shower end of things, too.
I didn't buy it there because they don't come in purple, and were $30! I'm sorry, but if I'm buying a $30 hose nozzle I want it in my favorite color. Luckily when I got home I found it cheaper on Amazon
. Score!
We were suitably awed by this, erm, interesting lettuce display. I was puzzled, to say the least: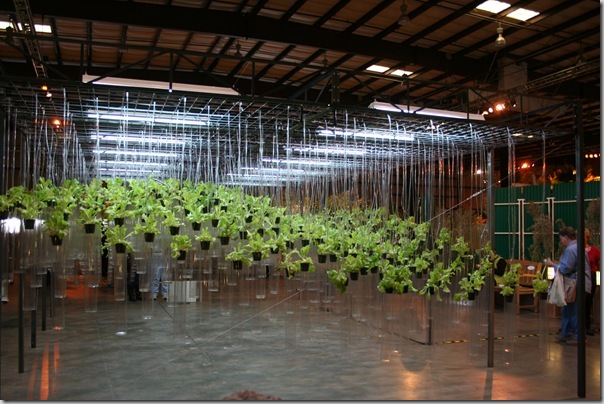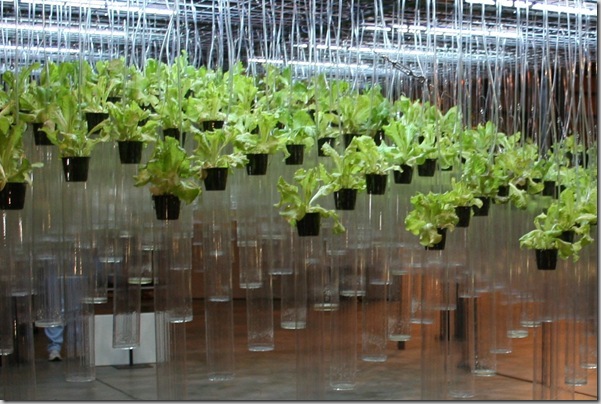 This display garden made me outright mad. Seriously? Azaleas next to lavender crammed in with gardenias and daisies. There is no design statement here, except maybe tacky. And it won the California Association of Nurseries and Garden Centers Gold Medal Award. Why, I can't say. Maybe because anyone trying to replicate that at home would end up buying all new plants every year because they all freaking DIE?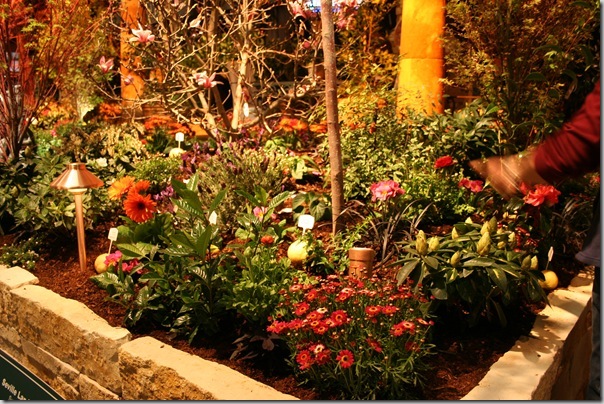 I was so grossed out. It felt like a bad dream.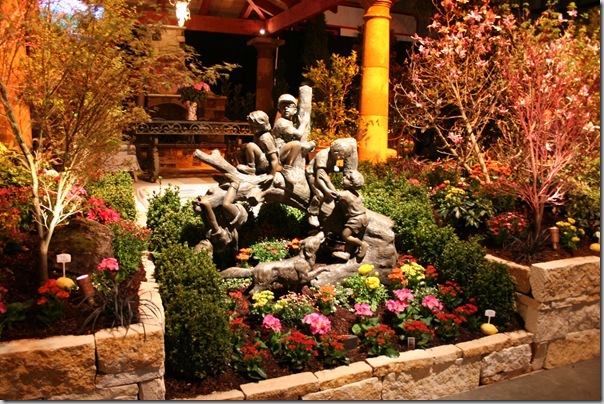 Luckily, this gorgeous, succulent-walled dovecote distracted me from the above eyesore. It definitely gets my "coolest thing in the whole show" award.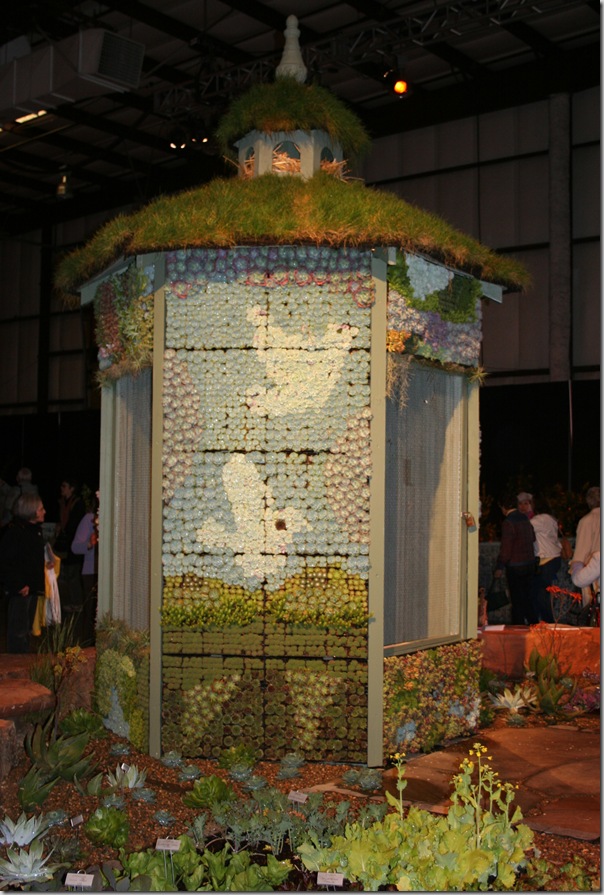 The walls are made of succulent frames that are drip-irrigated and look almost like a landscape painting. Incredible!

I loved the straw stuffed into the top, as though a rook had roosted there: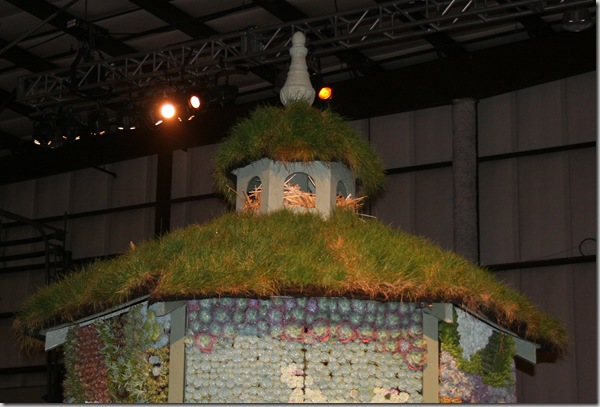 Then, this landscape by the West County College Landscape Architecture Club made me so happy. Living walls planted with native Dudleya hassei, blooming Ceanothus, beautiful relationship between hardscape and plantings: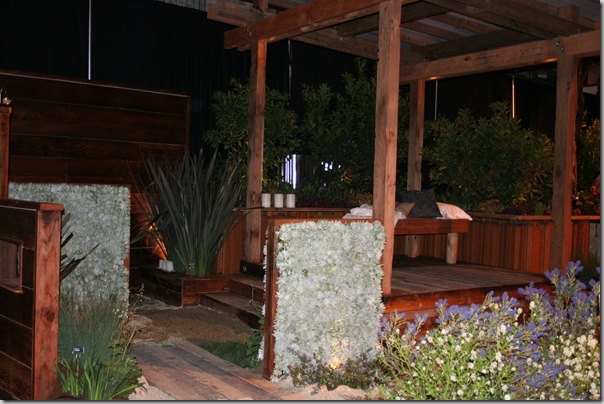 (Close-up photo of the living wall by Annie's Annuals.)
I was glad to see the California Landscape Contractors Association had the sense to recognize this beautiful work with a medal. Nice!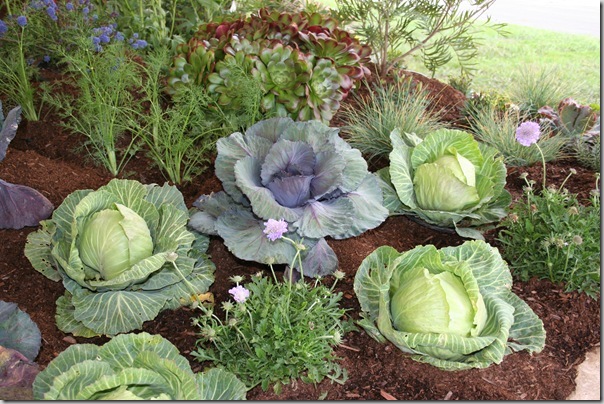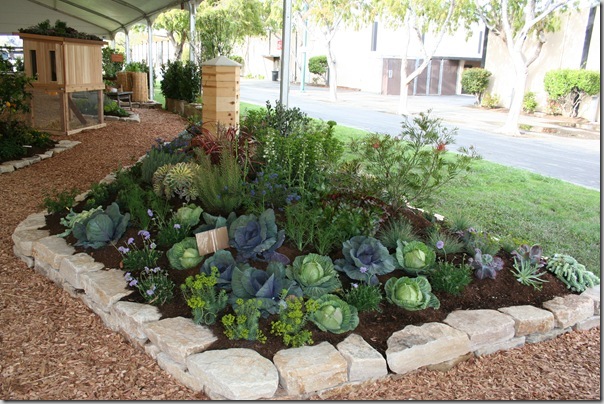 Chicken coop with a living roof, cute bee hex: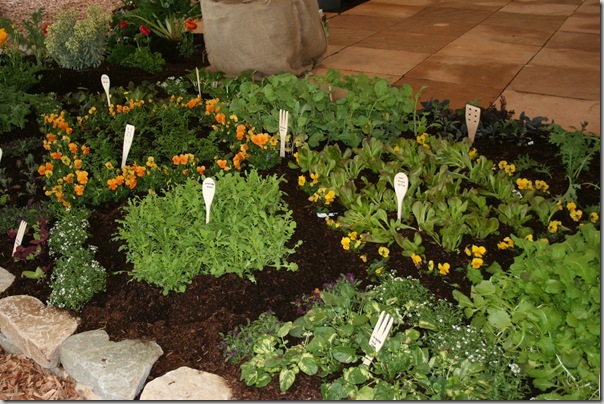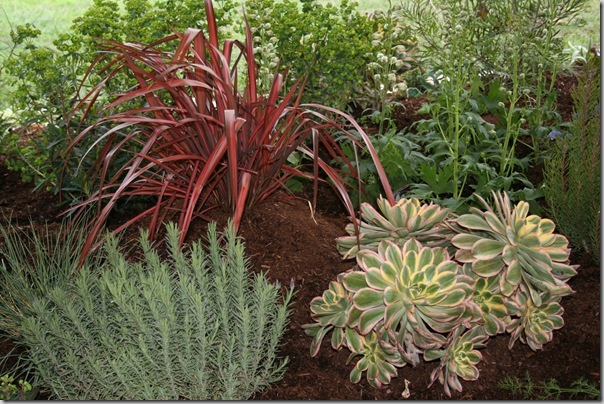 Johanna Silver's alternatives to raised vegetable beds: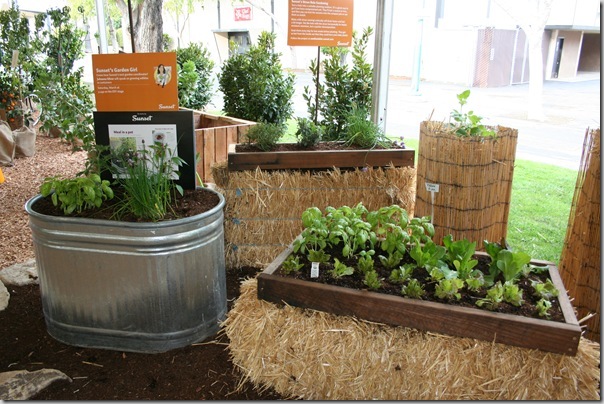 Also checked out this no-mow yoga garden:

What a fun time. We hit snow on the way back to Humboldt and almost didn't make it home. Phew! Thank you Caltrans for clearing the road!
Want to see more from the San Francisco Garden Show? Check out these posts:
A fantastic video by Cindy McNatt of the show (I'm in the very last shot!)
The SF Garden Show, Contained: Planter Ideas for Balcony Gardeners
Rockin' It: Odd and Innovative Use of Stone at the SF Garden Show