The San Francisco Garden Show had a ton of container plantings accenting the display landscapes, and standing on their own. The nice thing about displays of containers is that you can generally recreate them at home with little fuss. Here are some of the highlights from the show:
This stand of terra cotta pots all stacked and arranged was kind of wild, just because they kept to their theme so thoroughly: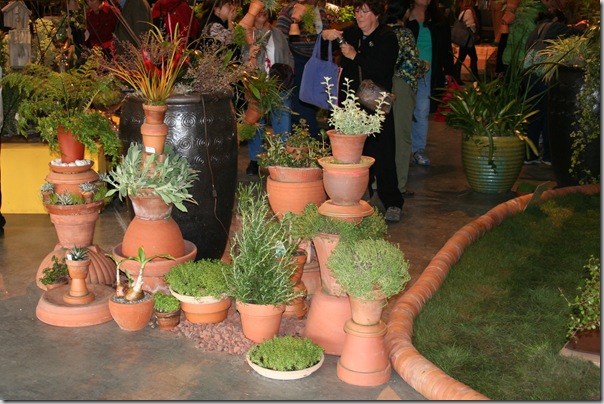 Lots of ideas in this one. Hanging glass teardrops, pots all strung together and hung, and I love those cool cone-shaped planters with the stands: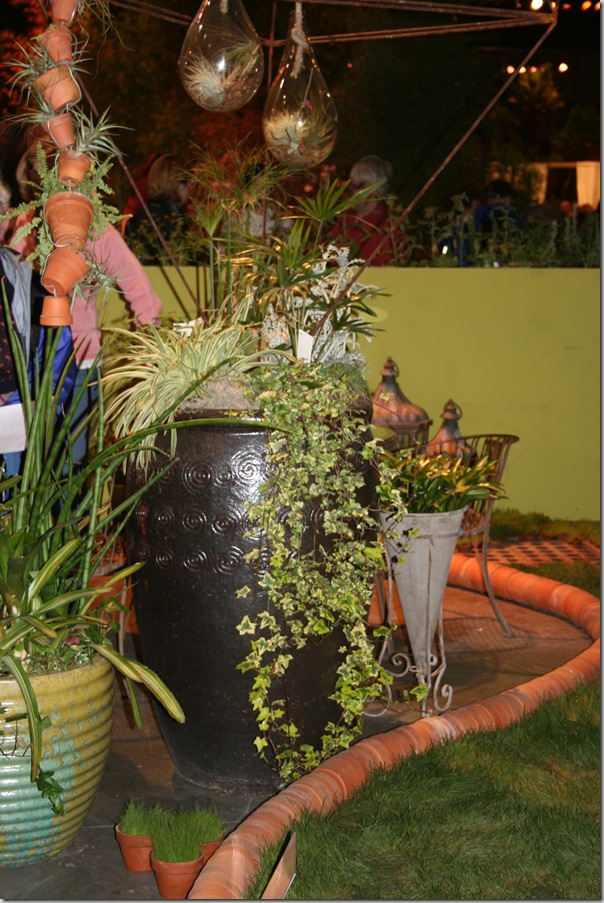 After a few hours browsing the show, you lose a sense of perspective. Is this cool or just weird? I can't even tell anymore: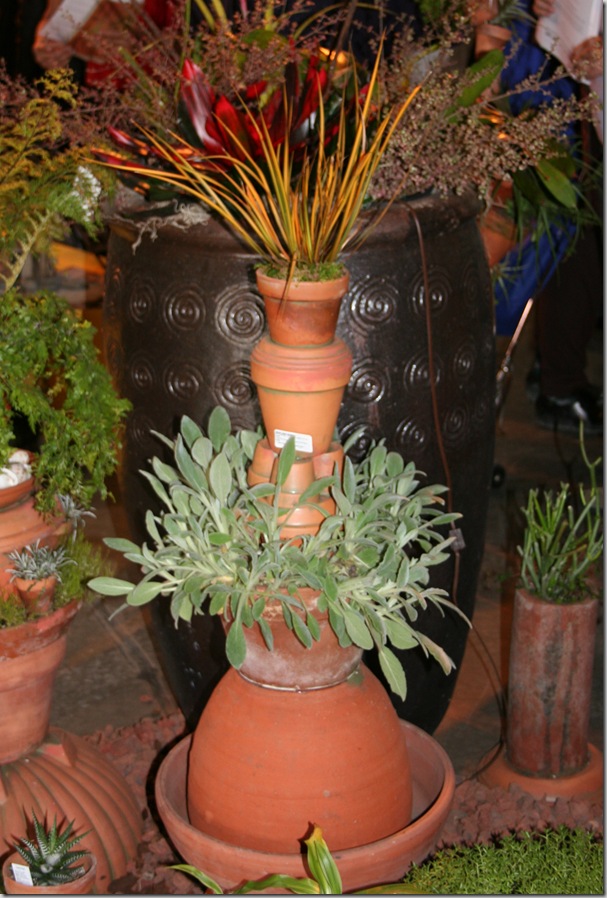 Here's another one of those cone-shaped pots with a stand. I love it!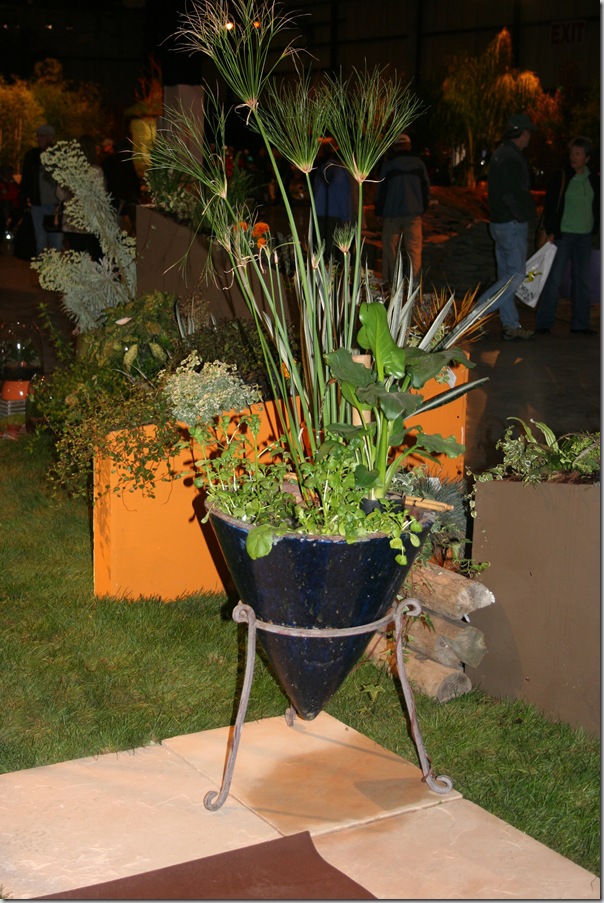 On first blink, these crazy industrial planters just looked cold to me. But the more I looked, the more I got into their futuristic alien desert kind of feel: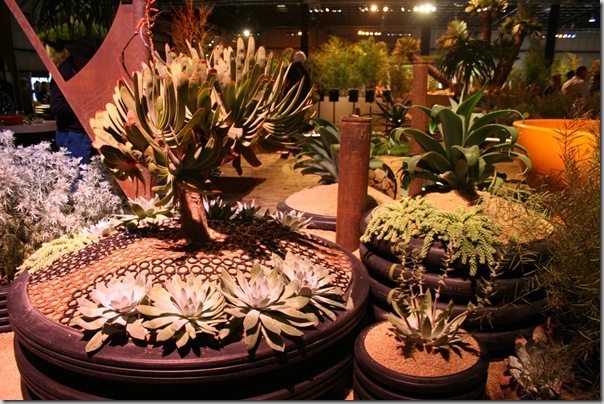 This pot was top-dressed with crushed gravel, then rubber rounds were individually placed on top. Not sure how practical it is if you have kids or pets, but it's a neat idea: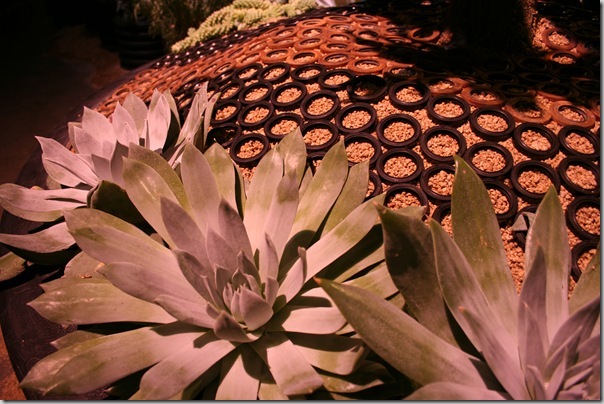 I loved this G (which stands for Gen, of course). And this wall idea could totally be redesigned for balcony gardens:
These hanging bowls are neat, if planted with drought-tolerant species: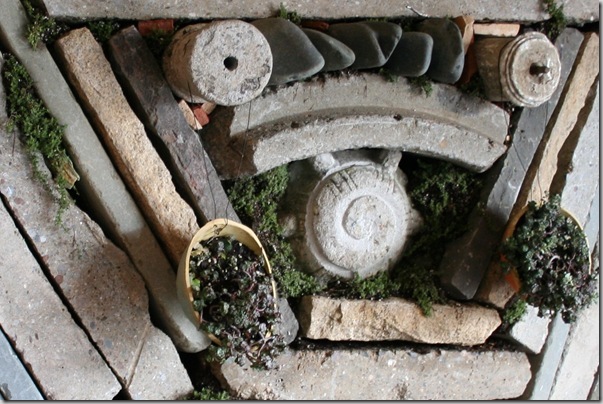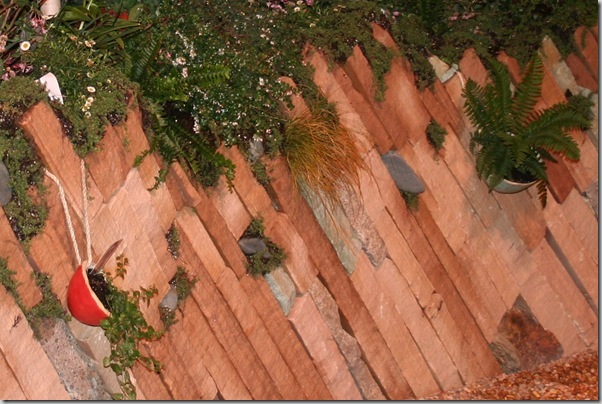 These living wall frames are stoopid pricy, but you could totally make them yourself on the cheap.
Garden Up! has a bit of how-to on the topic: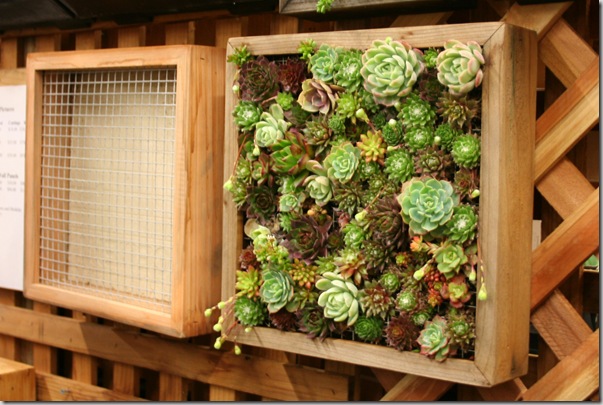 Lastly, many of Johanna Silver's raised garden bed alternatives could work on a balcony. I dig her potato towers towards the back: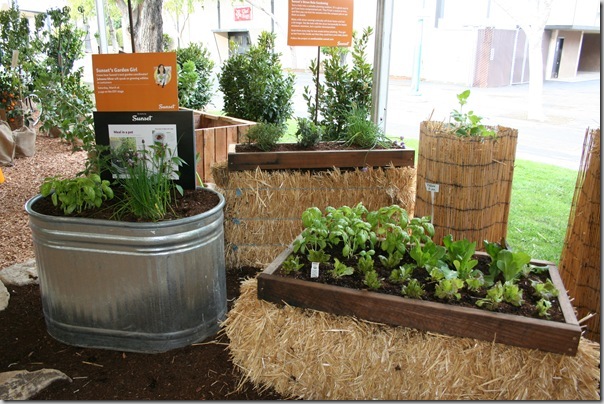 Want to read more from the SF Garden Show? Check out these posts:
Highlights and Lowlights From the SF Garden Show
Edible Landscaping Ideas From the SF Garden Show
Rockin' It: Odd and Innovative Use of Stone at the SF Garden Show