Fall is a great time of year to be thinking about the wildlife. If you can hold off deadheading, leave some fall leaves on the ground for overwintering insects, and make any fall-planting choices good for wildlife, you will have really amped things up for your local butterflies, birds, and other creatures. Here's some reading to get you going.
Best California Native Plants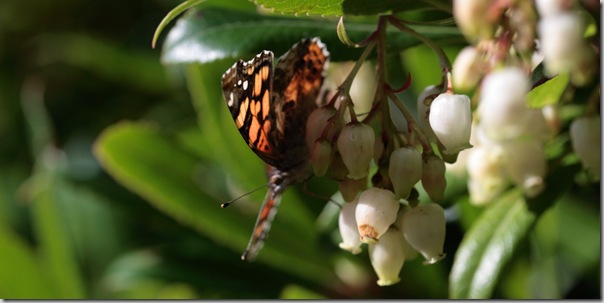 This week I absolutely adored a series of posts over at Town Mouse and Country Mouse's blog about the best California natives to plant for wildlife and why.
Here's part one, part two, and the list for chaparral gardens.
Peter Haggard recently weighed in on this for folks in far Northern California with his Ten Best Native Plants for Coastal Northern California.
The thing I love about all of these lists is the authors describe which attributes the plants are actually good for, so I can mix and match natives to provide the widest array of help for wildlife.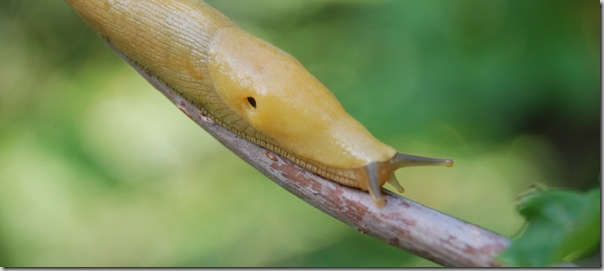 Habitat Gardening – Neat VS Natural
Then, Debbie over at Garden of Possibilities asked a simple question about habitat gardening – what do you see? Is it deadheads and yuck, or a source of food for birds?
This is something I've been struggling with this year, as I really don't care for an untidy-feeling garden (too many years in the maintenance field!) yet – I DO care for birds, bugs and wildlife! Go on over and have your say in Debbie's comments.
Rosehips in the Garden
Then, Kathy Green over at Wildlife Gardening talks about rosehips in the garden. I've always known it was a good idea to let your roses form hips at the end of the season to encourage them to go into dormancy gracefully, but it's lovely to also hear that they're nutritious and helpful to wildlife as well.
Do you have any tips on gardening for wildlife? Share them in the comments below.