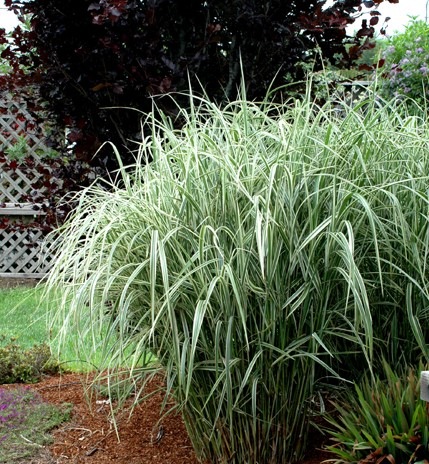 I'm a big fan of ornamental grasses because they add so much motion and life to a garden. If you use multiples, they're an easy way of bringing a sense of continuity to a busy or scattered-feeling garden, because the effect of their foliage is so soothing.
Miscanthus is a favorite because it grows so fast, it's bulletproof (just give it sunshine), and it always looks so exuberant and healthy. The downside to its enthusiastic growth is that late in the season it can start taking up more space than we imagined and begin flopping onto its neighbors.
I've seen people take out their frustration with their Miscanthus Grass by taking their electric hedgers to it and just shearing off an entire side of the plant, so the poor thing loses the graceful movement it had and simply sits there looking shorn and attacked. Please don't do that!
In this video I'll show you a quick way of pruning your Miscanthus Grass to make it smaller and less floppy if you are having that issue, and nobody will be able to tell you did anything except for the fact that the Miscanthus will now be smaller AND still pretty.
Of course, if you're having to summer-prune the grass every year, it might be time to either divide your Miscanthus this winter by digging it up and replanting just a smaller portion (I do this every 5 years or so), or maybe you have chosen a grass that is too big for the spot, and a more dwarf variety of Miscanthus like 'Yaku Jima' (4'+) or 'Little Kitten' (3'+) would be a better choice.
I'll add: if you love ornamental grasses the way I do and want more ideas on how to use them in your garden, you've GOT to get Nancy Ondra's book Grasses: Versatile Partners for Uncommon Garden Design. Saxon Holt's photography is simply gorgeous, and Nancy's suggestions on how to use each grass gives me new ideas each time I read.
If you liked this article, you might also enjoy learning how to winter-prune your ornamental grasses.