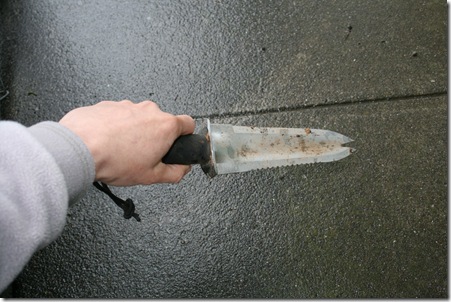 My new blogging friend Karl wrote me recently to rave about his favorite gardening tool, the Fiskars Big Grip Knife. It just so happened that I had just recorded a video and written my own review of my two favorite weeding tools, and after I included his review with mine, he wrote a follow-up post as a tip of the hat to us Humboldt Countians – I Grow Good Weed.
Fortunately, the only weeds he's growing are the same as the rest of us gardeners – the kinds that overwhelm his veggie beds and take over his Hostas!
I thought his title was too funny not to mention to my fellow Humboldt peeps, so there you are. And be sure and check out my review of my favorite two soil knives!