Have you ever read a plant tag and wondered just how much sun "part sun" is? Or tried to figure out if a plant wanting "full sun" would make it in the spot that you have?
Plant tags and gardening gurus spit out these terms and assume that we'll get it right – but in my career as a garden coach and landscaper, I've seen many straggly sun-lovers languishing in the shade, because that area "gets sun in the morning". But in our climate, sun in the morning usually only amounts to a few hours – leaving the sun-loving perennial stretching towards the light.
So how do I know if it's full sun or part shade?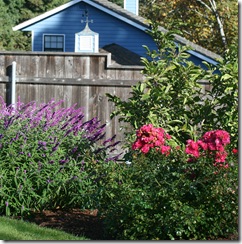 Full Sun – 6 or more hours of bright, direct sunlight per day.
South-facing areas usually get more than 8 hours per day, making them perfect for your lavender, roses, and other sun-lovers.
West-facing areas usually get 6 or more hours per day – more than enough for most sun-loving plants.

Part Shade or Part Sun – these terms are used interchangeably to mean an area that gets 4-6 hours of direct sun per day.
Most part-shade areas are south- or west-facing with some structure – trees, sheds – blocking part of the day's light.
Reflected light – light bouncing off white walls, flagstones, concrete, or water – can boost the amount of light and make a sun-lover happy in a part shade spot, or a shade-lover unhappy in a part shade spot.
Shade – 4 hours or less of direct sunlight.
The north side of the house often doesn't get any direct sun at all, making it best to focus on foliage, form and texture here rather than bloom. Even stereotypical shade bloomers like Astilbes or forget-me-nots like a bit of direct light to bloom well.
The east side of the home usually gets a few hours of good bright light, making it the ideal place to plant most shade-loving species.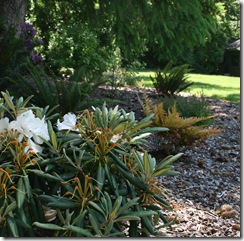 Now, the east side of the home is the trickiest for people, because often in summer we'll get a day that dawns bright and gorgeous, with the sun streaming through our eastern windows early, and we'll think that area gets six hours of sun. But on most days here in the Pacific Northwest, the day dawns overcast and the fog burns off through the day, so the eastern side of the house doesn't actually get good direct light until about ten – and by noon the sun's moved on.
How can I tell how much light everything gets when there are trees and things in the way?

If you have a zone that's hard to judge, you can just go out every hour on an average late spring, summer, or early fall day and write down where the light hits.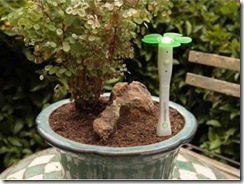 Or, if you're a tech-geek, check out this new gadget, the Easy Bloom Plant Sensor. You just pop it in your garden all day, then connect it to your USB port on your computer, and it tells you exactly how much light it got. It even comes with a program which makes plant recommendations (though as a landscape designer I'm skeptical that you'd get great advice there!). I'm totally intrigued with this little device, so if anyone tries it, check back and let me know how it works!