I was inspired by the copious use of edibles at the San Francisco Garden Show this year. In true garden show style, displays ranged from practical to completely outlandish. The highlights for me were Johanna Silver's gorgeous alternatives to raised beds in the Star Apple Edible Garden, and the combining of
vertical gardening ideas
with
edible landscaping
seen in a number of the displays. Come along for the virtual tour:
Just look at these little cabbages! Suddenly edibles seem more chic than annuals: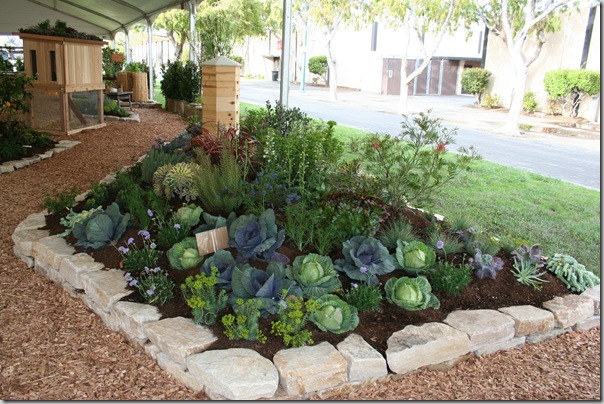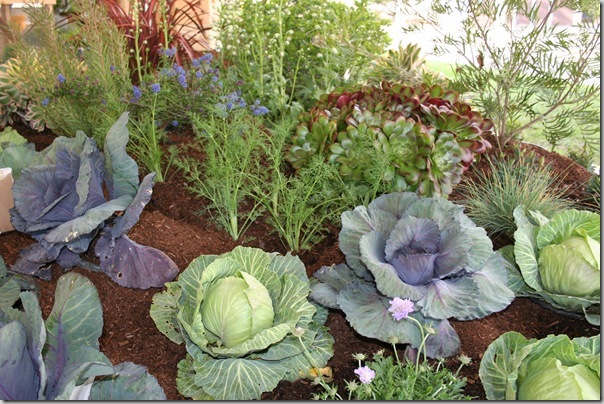 Some of the year-round ornamental plants used in the edible garden for interest: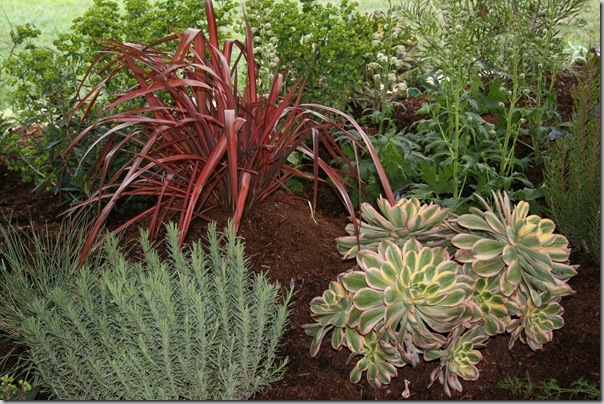 I had a complete WTF? moment when I saw these lettuces at the show. Are we meant to do this at home? I'm just confused.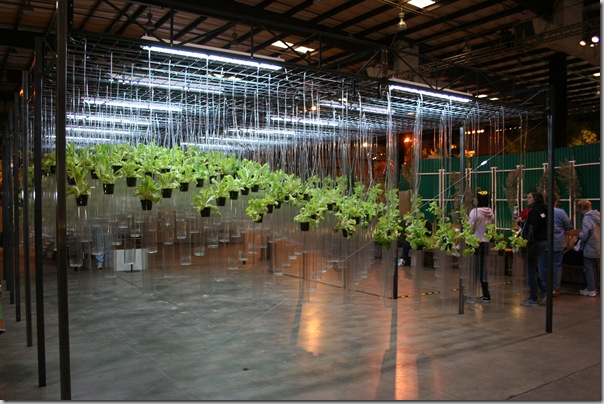 I'll admit that I stood transfixed for about five minutes just staring at it, though. It's rather otherworldly and soothing: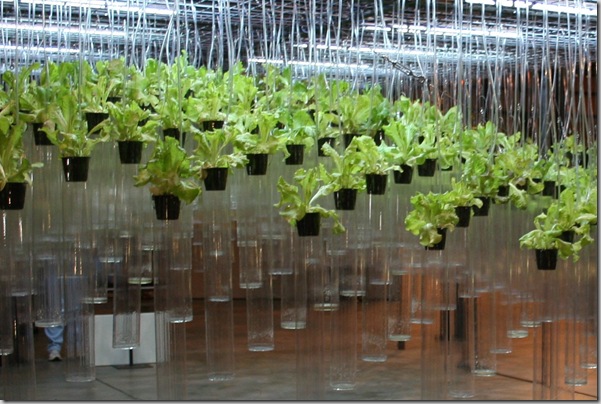 Love these walls planted with edibles. I want to try this in purple!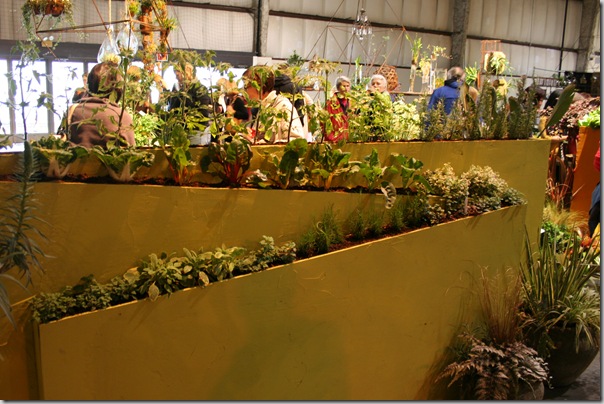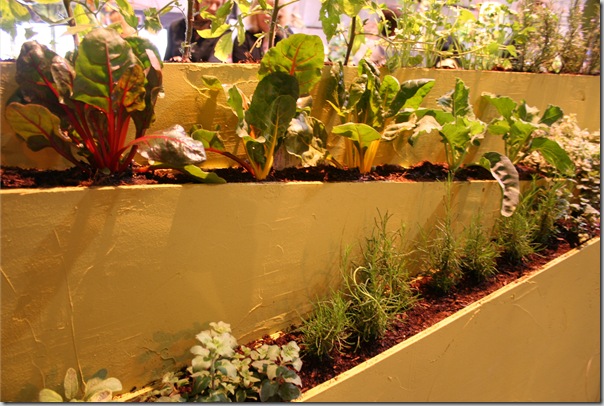 The wall idea was also used to define the space in this little yoga nook: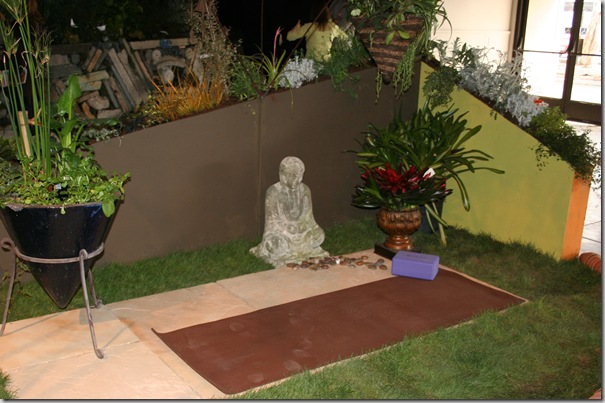 A wide range of straw bale gardening ideas ranging from ugly but highly functional: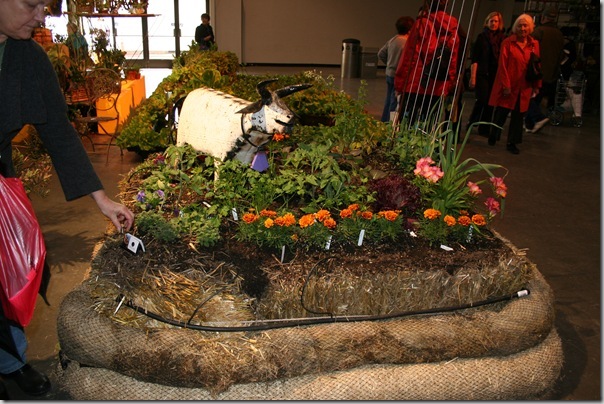 Neater, but still functional rather than cute: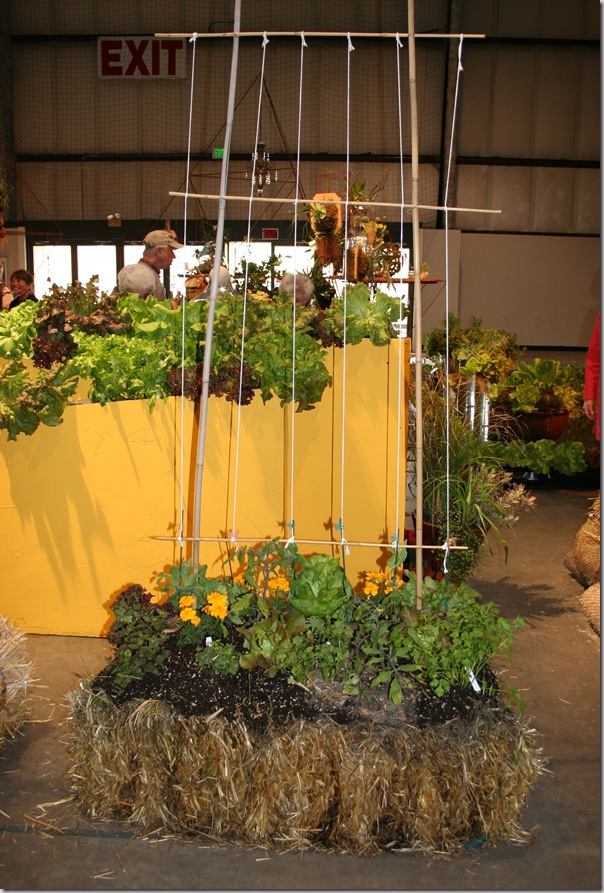 And NOW we're talkin'. Love how a simple reusable frame contains the soil and makes straw bale gardening look elegant and effortless (design by Johanna Silver of Sunset Magazine):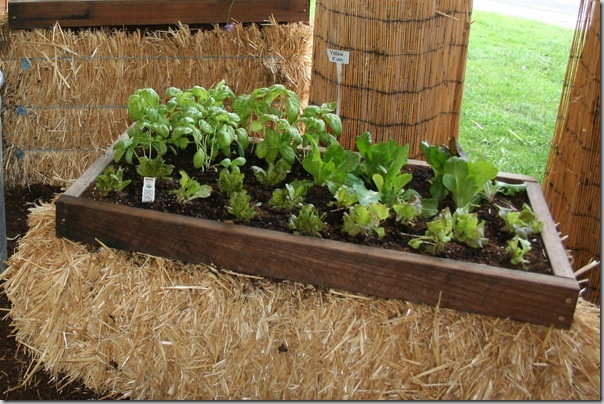 More raised bed alternatives from Johanna. You can see that if you want a taller straw bale garden setup (for less bending), you can just turn the bale on its side: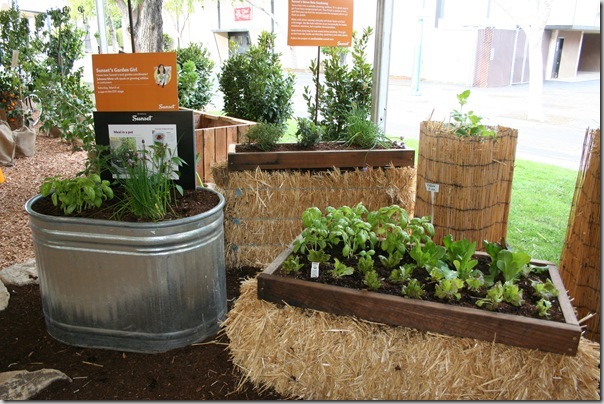 This adorable bee hex made me want to keep bees: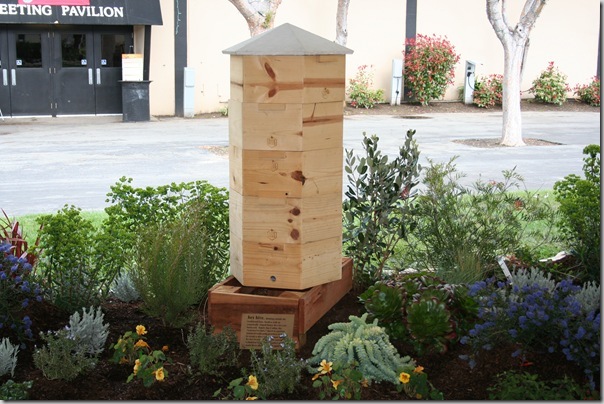 And I adored the way these veggie plantings were patterned in such a modern and fresh way: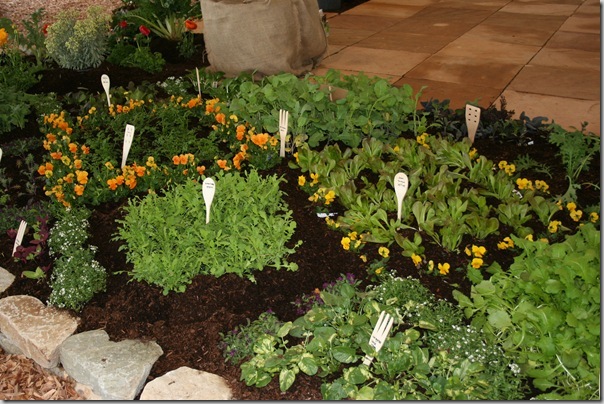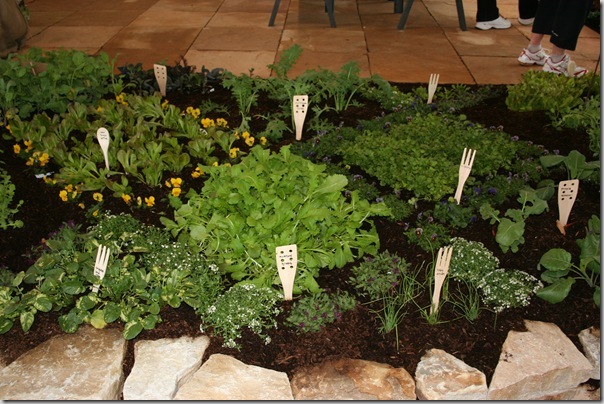 Want to see more from the SF Garden Show? Check out these posts:
Highlights and Lowlights From the San Francisco Garden Show
Rockin' it: Odd and Innovative Use of Stone at the SF Garden Show
The SF Garden Show, Contained: Planting Ideas for Balcony Gardens