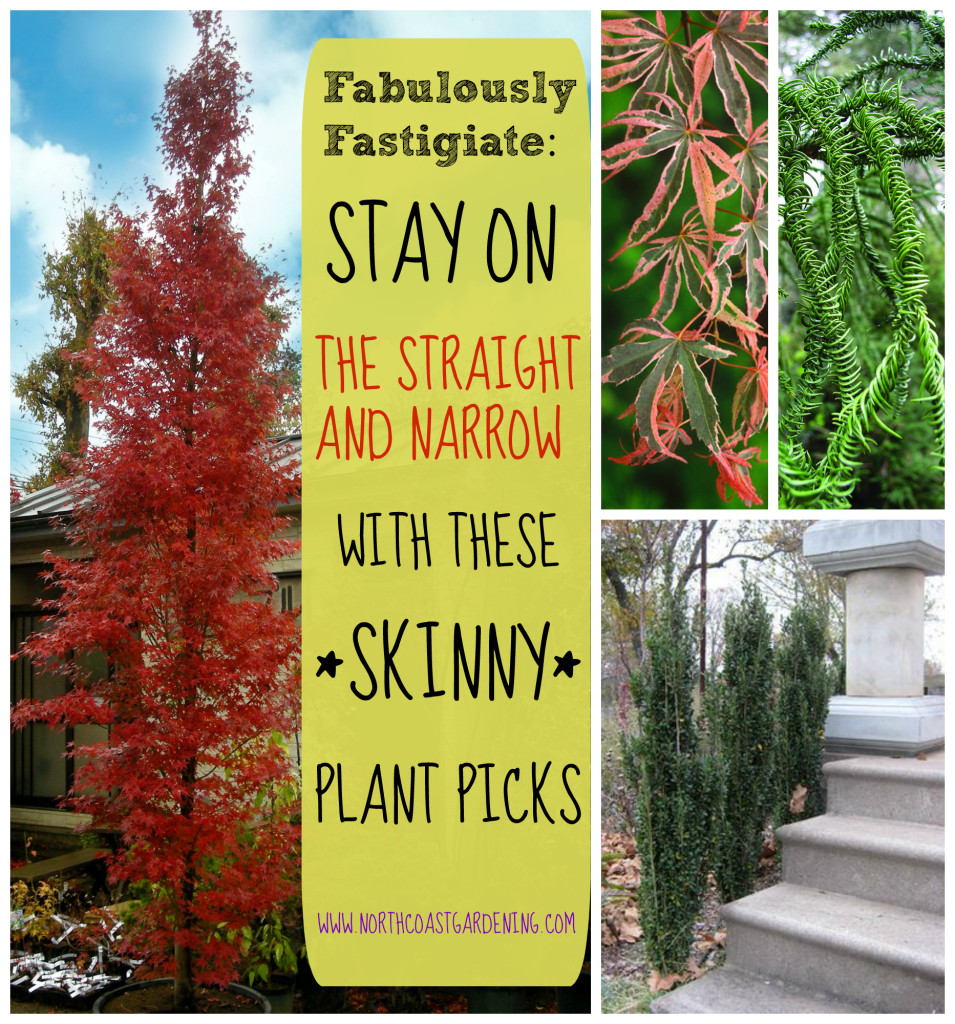 Most gardeners have one of "those" spaces: an awkward, skinny location where you need that most unusual of plants, one that grows much taller than it does wide. We call these plants "fastigiate", which means tall and narrow, or tower-like.
Usually these spots in the garden are created by fences or walls, but you can also end up with little un-planted areas in the back of your border when you remove unsuccessful plants or otherwise adjust a mature planting plan. In addition, sometimes you want a tall, narrow focal point to flank an entry or act as a visual exclamation point in the garden to draw the eye. Here are a few fabulously fastigiate plants that will do beautifully in the garden.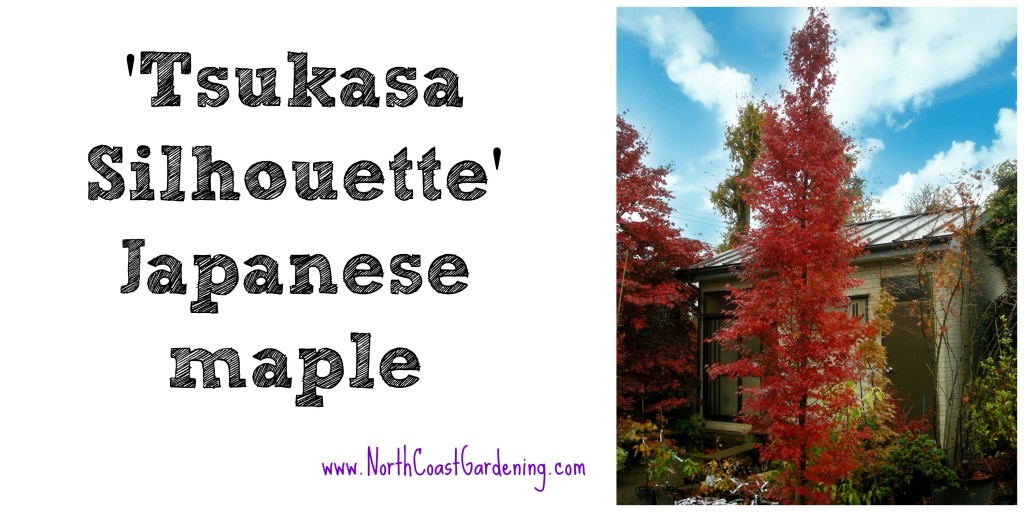 'Tsukasa Silhouette' Japanese Maple (Acer palmatum 'Tsukasa Silhouette'): This Japanese maple can grow to 20 feet but will stay a trim 4 feet wide. With large, divided leaves that are finely toothed, it makes a dramatic but lush statement in the garden. Though it's a sedate, serene green during the growing season, the fall color is a brilliant fiery red. Like most Japanese maples, it will take full sun to partial shade on the coast, or partial shade in hotter inland climates. Because Japanese maples have shallow roots, they do need heavy mulching and frequent watering to look their best, especially before they are fully established. Zones 6-9.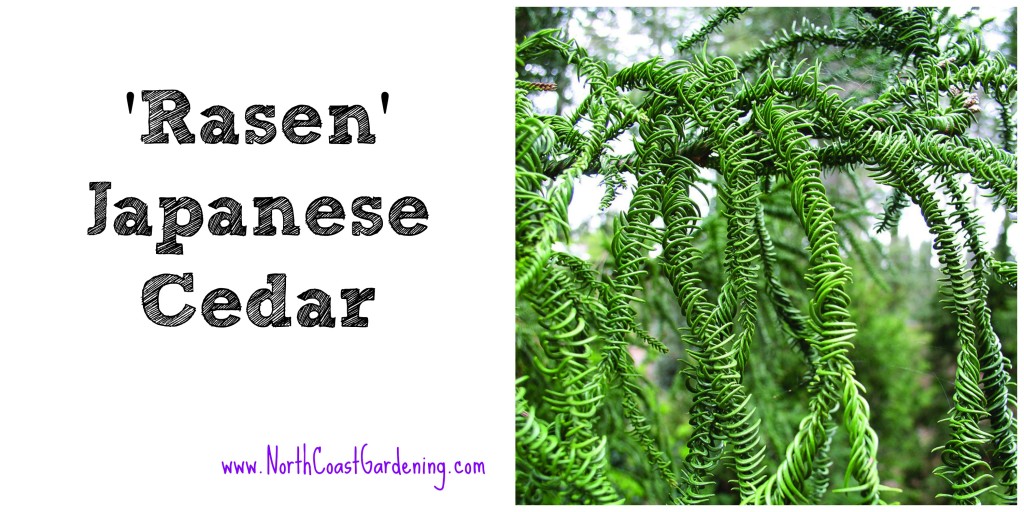 'Rasen' Japanese Cedar (Cryptomeria japonica 'Rasen'): Rasen translates into "barber pole" in Japanese, and this interesting conifer grows to a height of 8 feet tall by 3 feet wide over the course of 10 years. With its unique spiraling and twisted shape, it makes a real statement in the garden. Preferring either full sun or partial shade, it grows happily in zones 5-9 and is hardy to -20°.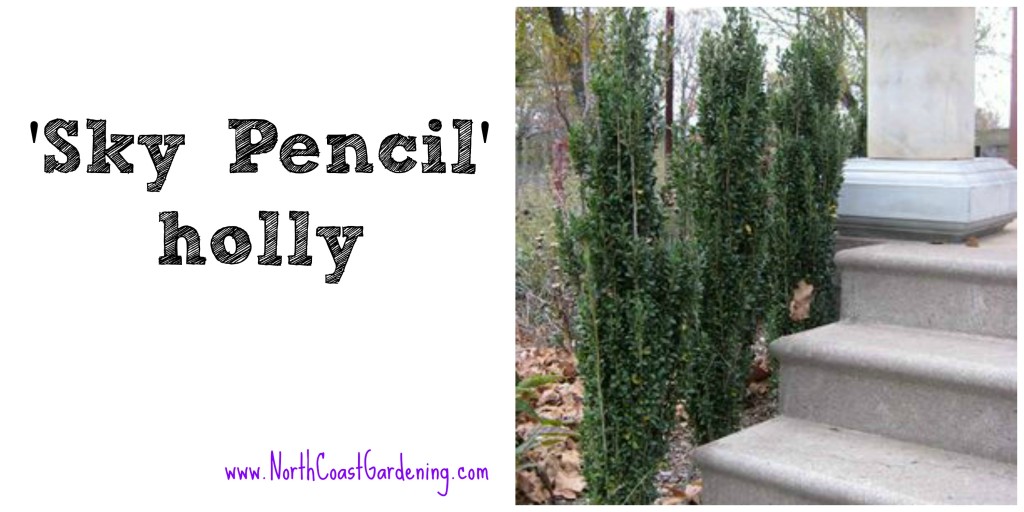 'Sky Pencil' Holly (Ilex crenata 'Sky Pencil'): This unusual, non-poky holly looks more like a telephone-pole shaped boxwood than a holly tree. Reaching 6 to 8 feet tall and less than a foot wide, the shiny dark green leaves are enhanced by berries, if a male holly plant is close enough to pollinate it. In Tuscan-style gardens growing in cooler coastal climes, it's a great alternative to 'Tiny Towers' Italian cypress, since 'Sky Pencil' performs so much better in cooler climes. Grows in zones 7-9.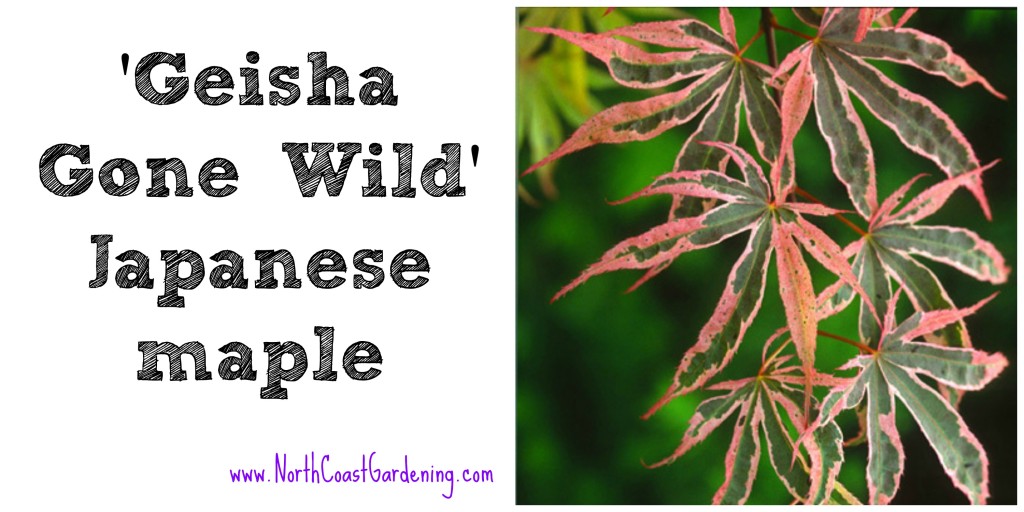 'Geisha Gone Wild' Japanese Maple (Acer palmatum 'Geisha Gone Wild'): If you've ever seen a variegated pink and cream Japanese maple, you'll know that these beauties are something special. While they need to be coddled more than regular green Japanese maples or even the purple, it's worth it for the wild, cream and coral coloring. Not only are they beautiful, but if you have a shaded location, the cream and pink coloration can brighten up a north or east facing corner. This variety grows 6 feet tall and 3 feet wide, and will tolerate conditions in zones 5-9. Because of its variegation, it appreciates more shade than most Japanese maples, so you can place it in a bright but full shade location, in speckled shade or a place where it receives just a couple hours of sun in the early morning or late evening hours.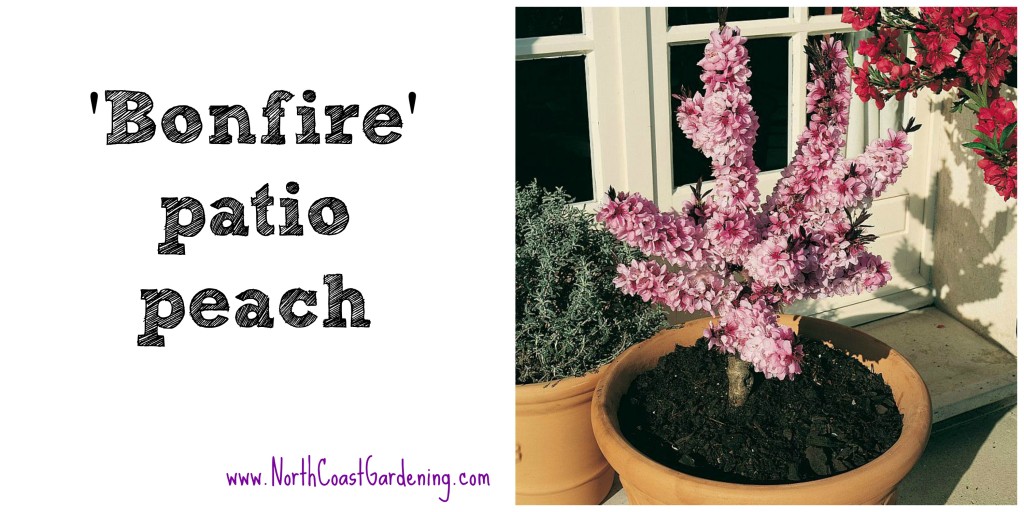 'Bonfire' Patio Peach (Prunus persica 'Bonfire'): Burgundy leaves on a patio peach? Yes, please. This dwarf tree grows 6 foot tall by 3-4 foot wide with vibrant flowers that cover it in the spring. Burgundy leaves are long and strap-like which makes them an eye-catching attraction during the summer months. This tree will grow in zones 5-9, adapts well to container conditions, and also does well in the ground. While this tree does produce fruit, you should think of it more as an ornamental plant (like a Japanese flowering cherry), as the fruit, though edible, isn't tasty enough to bother eating.
Planting design for skinny spaces: Layer for success
When you are selecting plants for a narrow bed, think of the planting plan as a series of layers, in order to achieve a full and interesting planting that won't overwhelm your space. For the tallest layer in the back, any of the tall but narrow plants above would work wonders, especially interwoven with a series of vines or climbing roses so that your planting has depth – a few flatter plants towards the backdrop, with the exclamation point of a tall-but-narrow focal point punctuating the planting at key areas.
Next, choose a middle layer for the garden: plants that have an airy look, with long stems, areas which don't have leaves or break from one leaf to the next, and a fine leaf texture. Cosmos, Astilbe, Digiplexis, and Russian sage are all good choices. By keeping the middle layer airy, you will make your narrow garden feel more spacious than it is.
The bottom layer should be comprised of simple ground covering perennials or shrubs, but hopefully ones that have a bold kick of color, such as Artemisia 'Silver Mound' or Veronica 'Georgia Blue'. The low growing nature of these plants will keep your pathway open and walkable while providing color and interest to contrast with the rest of the plants in the area.
Also, consider the size of your pathway. You would think that a narrow pathway would make the most sense in a narrow garden, but actually it's just the opposite: a wide, slightly curving path that gives you plenty of open space and room to walk will not only be more accommodating to wheelbarrow use and lawnmowers, but will also visually enlarge the area.
Photo credits: Photos used with permission from Shop Leaves and Petals Mail Order Nursery