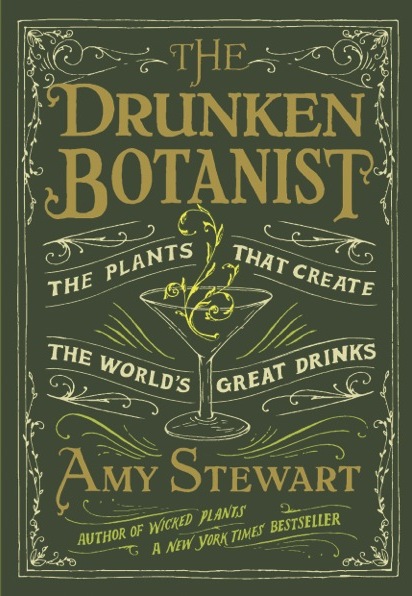 This is just a quick post to let you guys know that I discovered two great deals on Amazon today.
Amy Stewart's latest on sale
Fans of Amy Stewart will be thrilled to know that the digital version of The Drunken Botanist is on sale for only $1.99. Yes people, for the princely sum of two dollars you too can have all the stories, history, and quirky facts about the plants which make up your favorite alcoholic beverages, right in the palm of your hands on your smart phone, Kindle, or tablet. Wicked Plants is also on sale.
$5 magazine steals
I also found some $5 magazine deals. The plant -related ones are Sunset magazine and Better Homes and Gardens magazine. I love keeping an eye out for magazine deals, because my mom loves to read them and it's fun for me to share copies with her. So I can tell you with confidence that it's pretty rare for Sunset magazine to go on such a steep deal, in fact I haven't seen it for less than $15, ever. You can also find Real Simple magazine, Oprah magazine, and many more on this five dollar deal.
I'm not sure how long these deals will last, so if you're interested, get on it. Magazines tend to take over a month to ship, so you could purchase now and give these out as Christmas gifts to friends and family.
Oh, and don't be intimidated by the "auto renewal" terms on Amazon. After you order, just go to My Account, Magazine Subscription Manager, and click the button to turn off auto renewal. It's that easy, and no one will call you or pester you, which I love about ordering through Amazon.