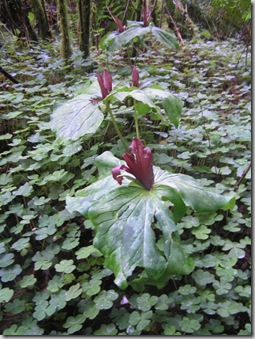 Who says native plants aren't lovely? Giant purple wakerobin, or Trillium kurabayashii, is just one of the uncommon beauties found in our local forests.
I love the mottled leaves, which rival those of Brunnera 'Jack Frost' for interest in the shade garden, but the blackish-burgundy blooms seal the deal for me and make this a must-have plant in any forested garden in Humboldt.
While they're not super-difficult to grow, they do need rich, composty soil that is well-drained, as well as partial shade to establish.
They're not for the impatient gardener, but if you're living in your dream home among the redwoods, this plant is well worth taking the time to establish as once it's going strong, it's relatively care-free and easy to grow.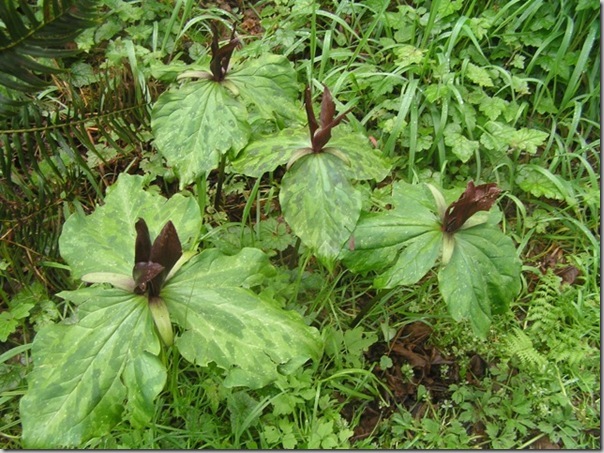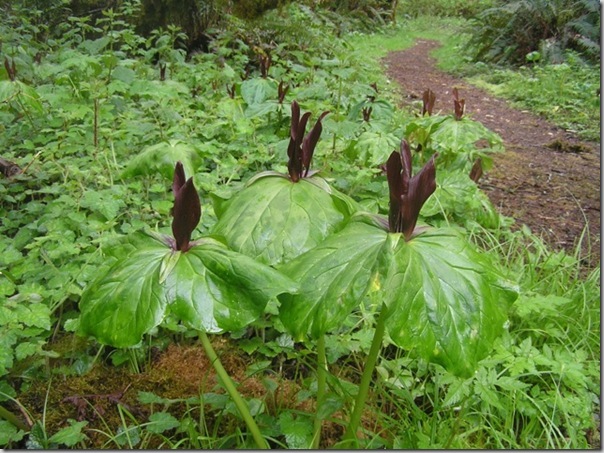 Giant purple wakerobin is just starting to bloom in Humboldt, so head on out for a forest walk if you'd like to see these beauties in the wild!
Photos and inspiration courtesy Janette Heartwood.
You can buy Trillium kurabayashii here at Dancing Oaks Nursery
Photographer Mark Turner talks about this plant on his site about Pacific Northwest Wildflowers