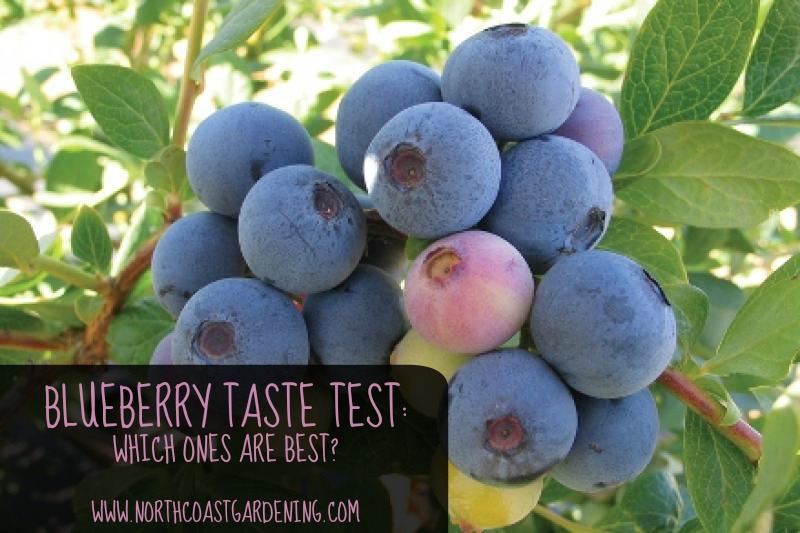 We're big fans of blueberries here on the North Coast of California, as our damp Pacific Northwest climate and acidic soil make it the perfect setting to grow blueberry bushes. And we're coming up on the best time to plant them, as most nurseries get their biggest shipment of blueberry varieties in fall.
Because blueberries are beautiful plants almost year-round, they're great for incorporating into landscapes, even low-maintenance or commercial/ business landscapes.
And if you forget to eat the fruit, the birds will clean up after you, in stark contrast to many fruit trees which bear an almost-overwhelming harvest sometimes (juicing my apples in fall feels like a part-time job – not that I'm complaining!).
But which berries are the tastiest? Over the past two years I've taken it upon myself to do a taste-test of the blueberries grown locally here in Humboldt County to see which ones I ought to plant and suggest to my clients. (The sacrifices I make in the name of research, right?)
In a general sense, small berries are best for baked goods since they have less moisture, while larger berries are best for eating right off the shrub. I prefer the tart ones for cooking and preserving since they add a stronger flavor in baked goods. Sweet berries don't taste like much in muffins and pies, but they are delicious eaten fresh.
Below, I've shared the good, the bad, and the "meh" in the world of blueberries. I've starred my favorites.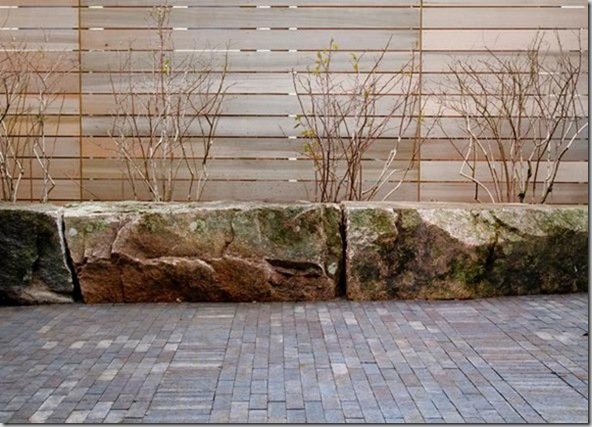 Landscape design featuring blueberries by Matthew Cunningham Landscape Design.
Best blueberries for coastal Northern California:
Bluecrop: Tastes just like a good supermarket blueberry – perfect balance between sweet and tart, but missing a tiny bit of "wow" factor.
Bluejay: Boring, watery flavor, but I'm told this keeps well for freezing and canning.
Blueray: Complex, tangy, overall sweet flavor. A very nice berry indeed.
Brunswick: Sweet but uninteresting flavor (only redeeming quality is the dwarf 2-foot size of the shrub).
Earliblue: Bland and uninteresting. What's the point of being the first to ripen if it is going to be so deadly boring?
Duke: Mildly tart but otherwise doesn't distinguish itself much. Again, no point being an early ripener if you're not very tasty.
Jubilee: Bright, crisp, complex flavor, balanced in sweetness. A favorite. Medium berries.
Misty: Mild, uninspiring flavor.
*Patriot: Big, juicy-sweet berries with lovely flavor. Sean Armstrong of Tule Fog Farm in Arcata says that Patriot's the most popular berry for our area. Tolerates wetter soil than most.
*Peach Sorbet: New variety with plump, sweet, mild berries with a hint of pine in the flavor. Notable for dwarf habit to 2-3′ and particularly nice foliage. (This one wins best foliage plant.)
Polaris: Tart but otherwise boring.
*Reka: Very best tart berry. An early ripener with some actual flavor! Medium size berry.
Rubel: Small berries, with a gently tart flavor.
Sharpblue: In contrast to its name, Sharpblue has a mild, sweet flavor. Not a standout, but not bad either.
*Sunshine Blue: Similar to Bluecrop, this is a supermarket-style blueberry with a good balance between sweet and tart. Dwarf shrub to 3 feet, notable for being nearly evergreen in mild climates. (This one's the best all-'round dwarf – good for cooking, eating, landscapes.)
*Toro: Ginormous, tart, flavorful berries. This was my favorite in every landscape and I will definitely be planting one at my house! (This wins the "most thrillingly gigantic berries" award.)
Keep in mind that the soil, lighting, water, and other factors play a large part in the flavor of your blueberry, so it's possible that my "watery and boring" berry might be a hit when planted in your garden. That said, I am unwilling to consider a reality in which Toro, Reka, and Patriot don't knock it out of the park, flavor-wise. Nom!
Wondering what everyone else is growing? Check out Daniel Gasteiger's Post Produce, a monthly linkup of blog posts about what people are growing and eating in their own backyards.
Thanks to Brazel Berries for the use of the blueberry photo at top.