As an ornamental gardener, I'm used to growing hops as a summer screen for chicken coops, bare walls and other elements in the garden that can be unsightly. It's easy to grow, but needs to be sited just right, as it has an eat-your-home style of rapacious growth that can be either exactly what you need or overwhelming – depending on the spot.
Here in Humboldt, we're known for our amazing microbrews (and have a lot of home-brewers), so when I connected the dots that this lovely garden vine was actually useful, it upped my enthusiasm for it even more. I love plants that do double-duty in the garden!
Hops, or Humulus, is a great plant for Humboldt County. It's related to our local cash crop, and you'll know why when you see those sticky buds forming in late summer. Yet it's not just for Californians – it's hardy to zone 3, so people in much harsher climates can grow it successfully.
Fern Richardson of Life on the Balcony joined me in making this video to show you how to grow your own:
You can see it's pretty easy – here's what you need:
Hops plant (either bare-root or potted)
Stakes or trellis (remember to put up supports the day you plant it as it will grow FAST once it gets started)
High quality organic amendment to create a planting mound, as hops are heavy feeders and need good drainage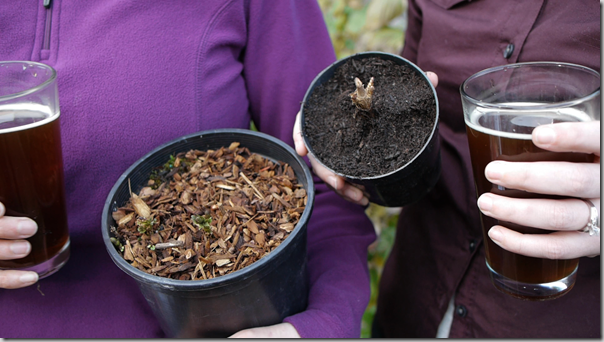 If you're growing hops for home-brewing, you may want a few types. You'll need both a bittering and an aroma hops, and maybe more just to have a variety of flavors. 'Cascade' is the classic aroma type, while 'Nugget' is the most common bittering variety.
Or if you're like me and just appreciate the fast summer growth and lush look of the hops vine, there are some lovely ornamental varieties, including golden ones. 'Summer Shandy' is a new dwarf golden vine (hardy to zone 5) which is much better-suited to small sites, as it grows only 5-10′ tall and 2′ wide. While it may produce buds, it's been bred for its looks and small stature more than for flavor. 'Summer Shandy' could even go into a container for vertical interest.
Of course, whatever variety of hops you choose – when you plant – don't let Fern hold your beer!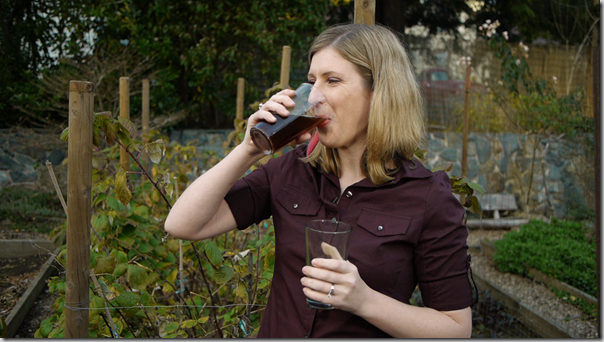 Further reading:
The Homebrewer's Garden, a great book on growing fresh microbrew ingredients at home.
Disclosure: Gardner and Bloome paid to produce this video with me, but opinions are my own (I've bought over $3K of their products in the last two months for my landscaping business, so you know I'm a fan of their soil and fertilizers!).