When traveling to San Francisco, most people think of the Golden Gate Bridge, Coit Tower, or the cable cars as the "must-see" things to visit. But for plant and gardening geeks, there's a new destination in town: Flora Grubb Gardens. This nursery is like Chez Panisse is to slow floodies – her blog and online shop have helped launch so many trends in the garden world that visiting the nursery in person is an adventure in finding new design ideas.

Vertical Gardening
After reading Susan Morrison and Rebecca Sweet's book Garden Up!, you probably felt all fired up to make your blank, boring walls and fences into real garden features. Flora Grubb has tons of displays on how to do that, from wall pockets to heavy-duty plastic frames to plant in, and re-purposed treasures used as decor. . . She even has indoor vertical gardening ideas; her new Thigmotrope Satellites are a simple screw with three prongs that hold elegant Tillandsias anywhere on your wall.
Wally wall pockets: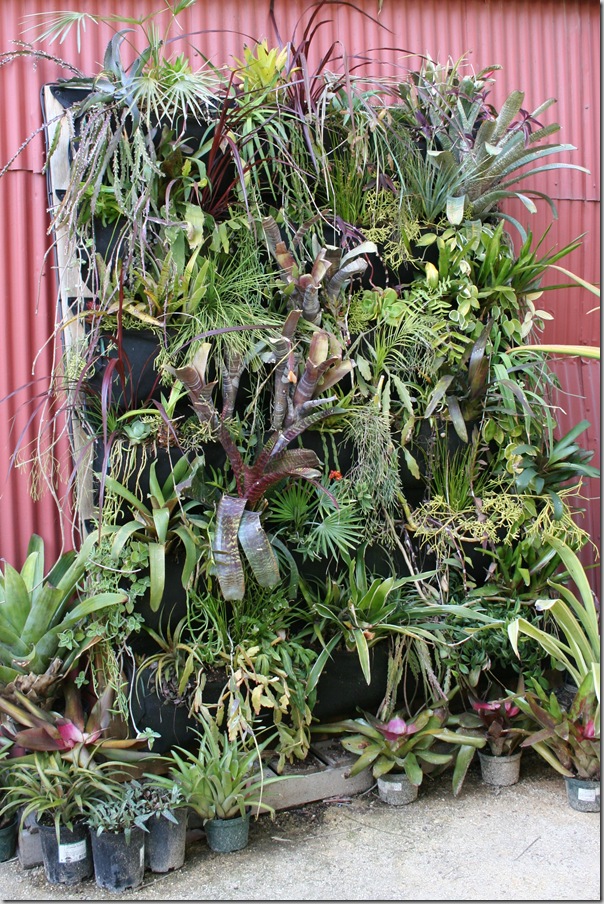 Creative re-use: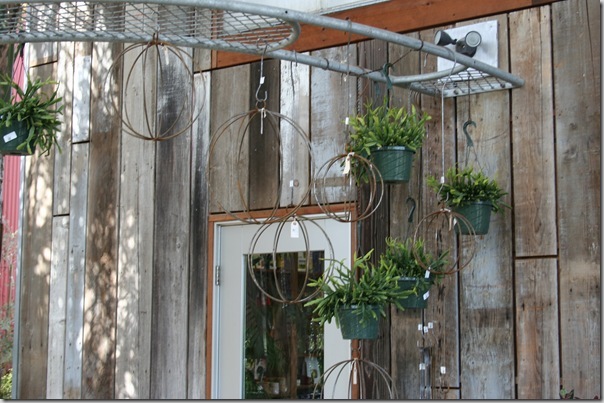 The Thigmotrope Satellite: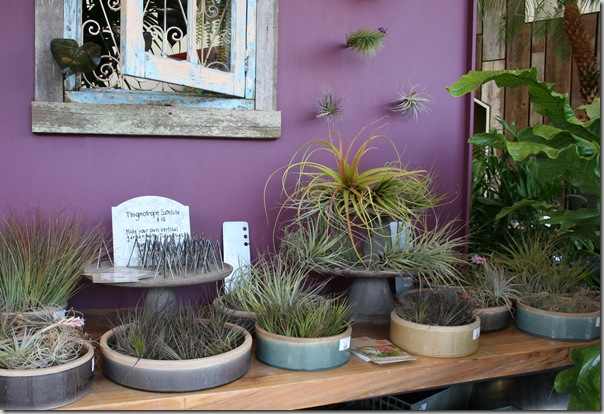 Hanging or wall orbs: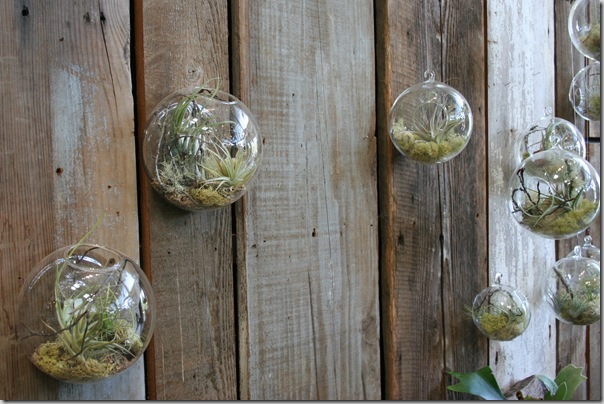 Bold décor inspiration
Flora Grubb is also great at showing how to use bright colors in the landscape. From her pot displays, modern sculptures and beautiful seating arrangements; if you're feeling afraid to use color with passion in your garden, it's worth a trip just to re-charge your creative juices and remind yourself why it's good to go bold.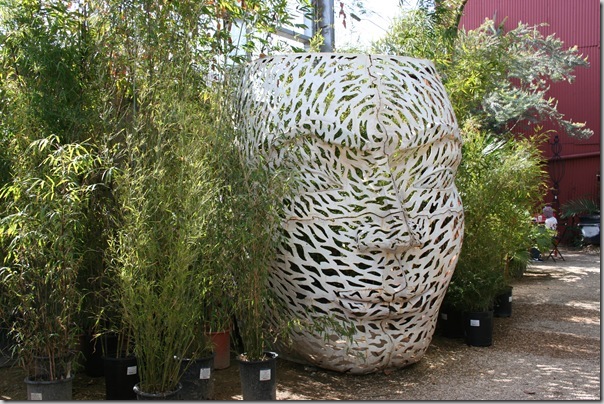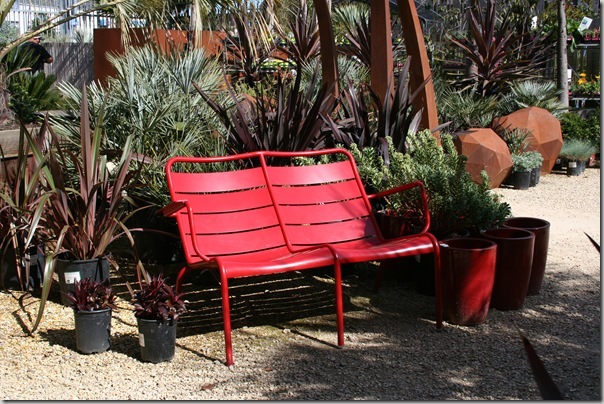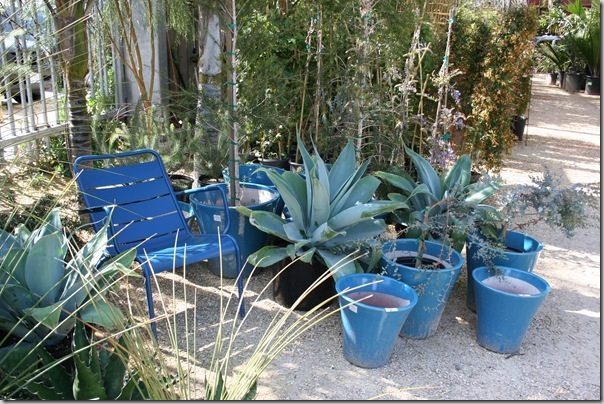 Quirky touches
Everywhere I looked at Flora Grubb Gardens, there was something inspiring to see. The jungly planted car got comments from everyone, while the subtler elements were a pleasure that were unveiled through slower contemplation. Unusual pairings of foliage and flower color, new ways of stacking pots to create artistic arrangements, and just the interesting shapes and colors of everything in the shop made my trip a fun one.
If you're heading to the San Francisco Bay Area on a trip, be sure to stop by Flora Grubb Gardens, and bring your camera to capture plenty of inspiration to take home.
Want a view into some other new destinations? My fellow members of the Garden Designers Roundtable are doing a virtual garden tour this month, with special guest Fern Richardson. Click the links below to see some of their top spots to visit:
Fern Richardson : Life on the Balcony : Orange County CA
Susan Morrison : Blue Planet Garden Blog : East Bay, CA
Susan Cohan : Miss Rumphius' Rules : Chatham, NJ
Scott Hokunson : Blue Heron Landscapes : Granby, CT
Rochelle Greayer : Studio G : Boston, MA
Rebecca Sweet : Gossip In The Garden : Los Altos, CA
Lesley Hegarty & Robert Webber : Hegarty Webber Partnership : Bristol, UK