If you've read Susan Morrison and Rebecca Sweet's book Garden Up! about vertical gardening, you've seen the drool-worthy photos of succulent walls. You might have even thought about getting one of those flat wooden frames to make one of your own.
The problem with so many of those succulent wall frames is they require patience, a virtue I have not yet discovered in my gardening life. You plant them, and then you leave them flat until they root – a few weeks at best, months at worst. Not only do you have to be patient, but you have to somehow keep your chickens off the planted frame until you can hang it on a wall (am I the only person with this problem?).
The Greenland Gardener wall garden kit changes all of that. It's a simple metal frame that holds four plastic trays, which hook onto the metal bars on the frame. You can see how it works in the video:
It kind of reminds me of that gutter garden trend that's been popping up lately – the trays are pretty much the same size and shape, only these are oriented diagonally and outward so you can actually see what you've planted right away.
The one complaint I have is that the endcaps on the plastic trays are a bit flimsy, and snap off easily. I used a bit too much force when planting mine, and had to glue the endcap back onto one of my trays. But when you compare the price of this vertical gardening kit to others (it's only $30 including shipping, while most of those wooden wall kits that require so much time to root start at $80), having to do a little DIY repair is a small price to pay.
Here's me in the process of planting mine up: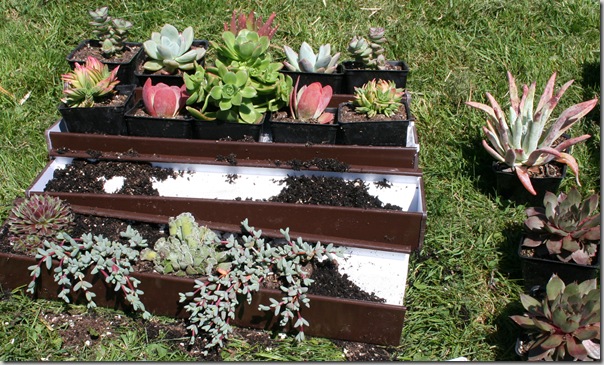 And the finished wall garden, prettying up my chicken coop: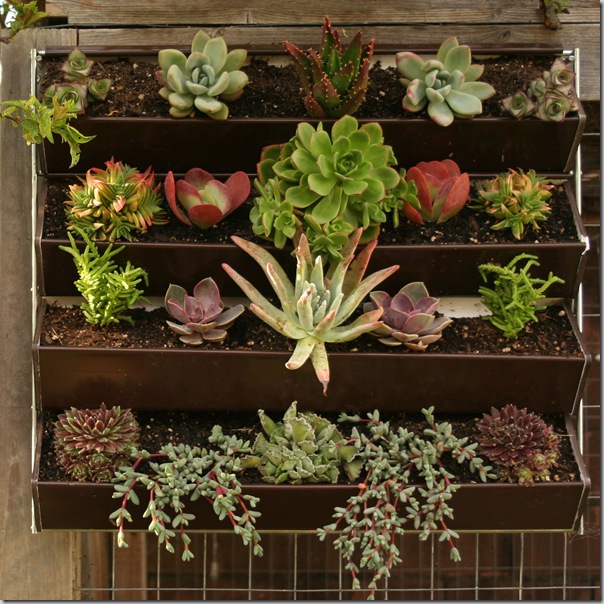 Want to win one?
You know you do. Greenland Gardener has been kind enough to offer up TWO kits to give away, so you've got doubly-good chances of winning. Just leave a comment, and I'll choose two winners next Wednesday June 1st. Good luck!
EDIT: Big congrats to Karen and Charlotte, who have each won a kit!