I'm starting a new series where every Monday I'll share some cool stuff that I'm seeing around the web or elsewhere…
Gardening Gone Wild's Groundcover Design Workshop
Gardening Gone Wild has a Garden Blogger's Design Workshop every month, and this month the topic is groundcovers and mulch, a subject dear to my heart. It's early in the month and already there are some great submissions:
Nan Ondra linked to a Gardening Gone Wild post about using a manual sod cutter to remove lawn in the garden. Wow! I didn't know such a thing existed, but now I know, I definitely want to rent one. Here's hoping one's available locally!
Town Mouse and Country Mouse shared some info I had never heard before about why it is important to leave some ground UN-covered. Read more here.
Werewolves in the Garden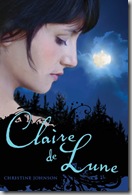 Hee-hee. Christine Johnson, author of the young adult book Claire de Lune (about werewolves), asked bloggers to celebrate the launch of her book by writing about it on NON-book-related blogs!
Garden bloggers were up to the challenge, with posts ranging from The Chicken's Survival Guide to Werewolves to Stinky Plants to Use as Werewolf Repellant. You've got to see the adorable chicken photos on that first one… if you don't yet have some backyard chickens, you'll want to after seeing their adventures!
Trunksters Totes: Want to Review One?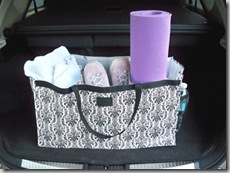 Just got sent a free Trunksters Tote, which you're meant to stick in the trunk of your car and pop groceries and such into so they don't all roll around. Of course, as soon as I saw it, I wondered if it could solve the perennial problem of plant pots tipping and spilling dirt all over the trunk. Only problem? I don't have a car to test it with!
If anyone wants to test out a Trunksters Tote (for plants, or whatever!) and either email me a review or post a review on your own blog, leave a note in the comments! I've got a brand-new leopard-print Trunkster to send you. EDIT: Jean Ann was first to ask, so she'll be my Trunksters product tester! Send me your address, Jean Ann!
Geranium 'Rozanne'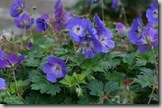 I am in love with 'Rozanne'. You've probably heard me go on about her great beauty, ease of care, graceful good looks… and now Bay Area designer Susan Morrison's having her own lovefest with 'Rozanne'. Go! See her photos, then buy yourself a 'Rozanne' (or ten) and pack your garden with loveliness.
Mouse and Trowel Winners
The Mousies, as I call them, are an annual garden blog award. It's kind of like a People's Choice award for garden blogs. The funny thing is – many of my favorites are never even mentioned – I'm thinking because the categories are so broad, or maybe people are trying to highlight smaller blogs. I always enjoy reading the finalists and the winners though, because I so often discover new-to-me garden blogs!
Go on over and check out the winners, and congrats to everyone who won!
Aaaaand – I'm famous!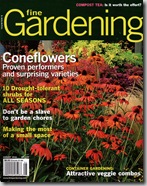 The latest issue of Fine Gardening just came out, and yours truly has an article on page 25! I wrote a short Plant Profile about Alstroemeria 'The Third Harmonic', a pretty orange thing that looks rather tropical and fussy but is actually really easy to grow. If you're at the newsstands, be sure and check it out! (I'm feeling extremely fancy about it.)