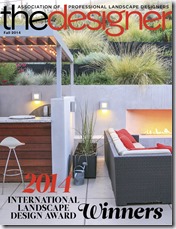 Every year, I look forward to reading about the Association of Professional Landscape Designers' award-winning landscapes, because there is usually such a diverse array of winners. So I was honored to be asked by Susan Morrison, editor of APLD's The Designer magazine, to write up descriptions of each of the award-winning landscapes for the fall issue of the magazine, taking information from the photos, landscaping plans, and design briefs each designer submitted.
With a variety of styles, budgets, climates, and client needs, I learned something new from each landscape, and while some resonated with me personally and gave me ideas that I wanted to replicate in my own backyard, others were interesting from a more academic perspective – getting to see what other perspectives and styles are out there.
For example, the Barden residence design from Colin Miller won him the designer of the year award (and the cover photo on the magazine), and it's very well deserved. I loved the way he combined a contemporary look with the looseness of a naturalistic planting plan and some warmer materials.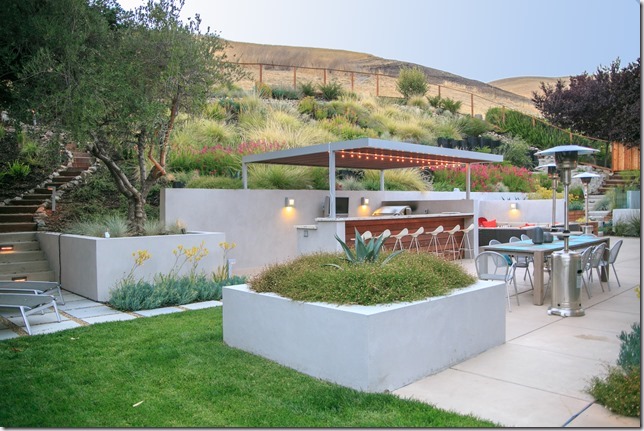 A gold award winner, Nancy Drobnik, had a totally different style. She created a lush, green garden inspired by the formation of the universe, with elements representing the sun, moon, planets, as well as the history of humanity's interaction with the earth. With fossilized fish, sparkling ancient stones, and a giant millstone anchoring the design and recollecting human history, it's a meditative design that could inspire people in any climate to create their own personally meaningful space.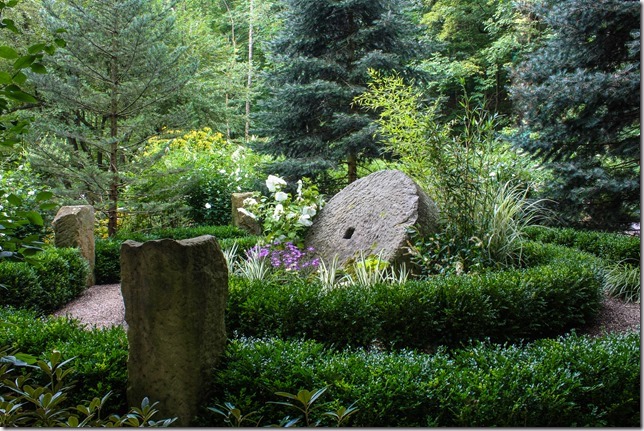 I was also a big fan of merit winner Christopher Elkow's meditation garden, which he created for a commercial property to allow the workers and owners to go outside and relax after looking at a computer all morning. While there are a lot of perennials that need maintaining, the designer did a fabulous job of clustering them in a way that would make them much easier to maintain efficiently, which showed thoughtfulness to his clients.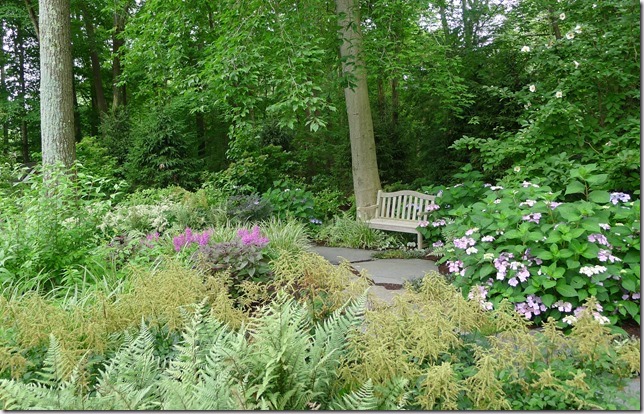 Merit winner Debbie Gliksman used remarkable resourcefulness in creating this low-budget garden with reused urbanite (concrete that's been broken up and reused almost as a flagstone) and other repurposed and inexpensive elements. It goes to show that even on a low budget, with a clear vision and determination, anyone can create a personal and attractive place to entertain in and enjoy.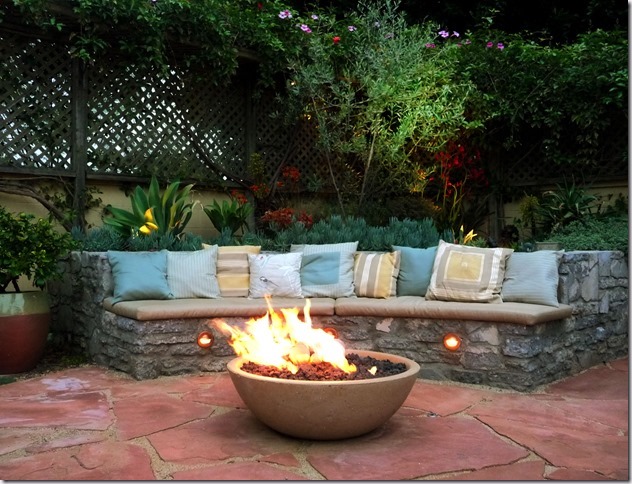 I was truly impressed with the depth and breadth of the winners, and would encourage you check out the fall issue of APLD's The Designer (it's a free digital publication) to read more about each one of the award-winning landscapes and the design perspectives/constraints which drove the decision-making in each. I got a tremendous amount of value from seeing these landscapes, and had a blast interviewing two of the top winners, Colin Miller and Nancy Drobnick. Read about all the winners here.