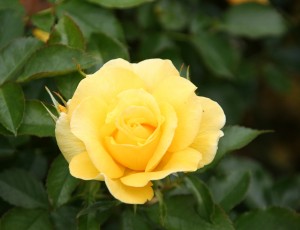 I'm honored and pleased to be able to share with you the writing of my favorite garden humorist, Dr Leda Horticulture.
Regan Nursery, the finest place to buy bare root roses online, and a gorgeous full-service garden center serving the San Francisco Bay Area, has given us permission to reprint Dr Leda's articles from their rose nursery newsletter. If you have never read her writing, you are in for a treat!
Dr Leda Horticulture's Ten Rosy Resolutions for the New Year
1. My internal clock tends to run fast (which explains why I'm writing New Year's Resolutions in November). Every winter, I grow restless and try to jump-start spring. Inevitably, I develop a violent and irresistible urge to prune roses on New Year's Day, but the recommended date here in Louisiana isn't until mid-February (and the recommended pruning date wherever
you
live is whenever your forsythia comes into bloom). Last year I jumped the gun, and a disastrous late freeze turned all my tender new growth into slimy black mush. The protective foliar cuticles ruptured, leaving even resistant roses vulnerable to disease.
This year I will be patient and NOT prune too early.
Better a tardy spring flush than sick whiny roses. 2. One day towards the end of pruning season last year, I was browsing in a book store when I noticed a stranger staring at me intently. He was holding a book titled
Self-Mutilation and the Language of Pain.
The skin on my arms was crisscrossed with the jagged scratches and slashes that only a vicious 'Mermaid' can deliver. "Oh, ha-ha!" I said cheerily. "It's not what you think." The man just shook his head morbidly and turned away.
This year I am actually going to wear my gloves when I prune.
Sturdy opera length gloves, with thick leather palms and canvas gauntlets. Maybe even a welding mask.
[Read more...]