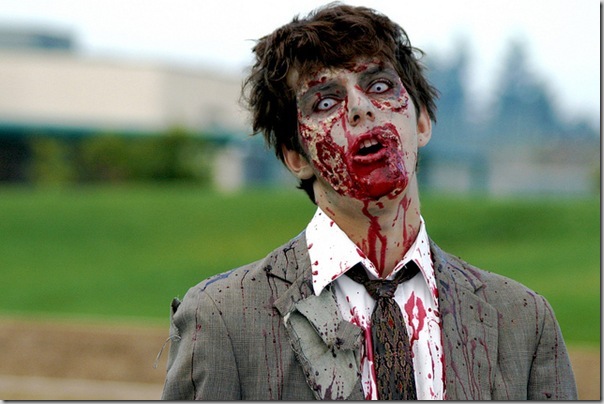 The zombie scourge has been ignored by the media for far too long. Why, I can't say. The zombie apocalypse has all the makings of a perfect news story – guts, gore, and slavering undead. What more do readers want?
So I'm delighted to hear that the trend-sniffing reporters over at HGTV are spreading the word by linking to my post about defeating the zombie hordes with garlic. While there are other successful strategies for dealing with zombies, garlic is among the best. I mean, if the zombies don't arrive on schedule, you can always eat the stuff!
To celebrate, I'm bringing that super-duper garlic giveaway back from the dead.
Peaceful Valley has donated a second huge garlic prize package for one of you lucky readers. If you entered the first time, go on back and enter again. And if you haven't entered yet, what's the delay? Don't let a lack of garlic lead to your untimely demise.
Enter the contest here. And a second chance to win.
Photo credit: dhollister on Flickr.