Lots of great discoveries around the web this week!
The Drunken Botanist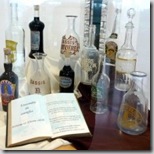 First up, Amy Stewart launched the website for her new book, The Drunken Botanist. I for one cannot WAIT for the book to drop, but since that's still a year off, we shall have to console ourselves with the columns she's been writing for the site. Elegant, botanically-inspired recipes and stories about – what else? Cocktails and spirits. Oh yeah, and plants!
Why are you still here reading? Go on over to The Drunken Botanist and check out her new site.
Organic eggs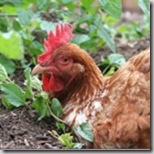 Love eggs? Yeah, me too! Only, after having my own free-range birds, there's no way I can go back to the insipid pale-yellow yolks of the usual supermarket eggs. My search for real, pastured eggs with bright orange yolks that shows the birds have been eating Real Food (you know, bugs and grass) has been a tiresome one, filled with pretenders ("free-range", "happy hens") that are only giving lip service to the idea of treating their hens with any manner of dignity.
I've found two brands locally that pass the flavor test and are from actual pastured birds who get to squabble and catch flies and generally have a proper good time of things: Vital Farms and Alexandre Kids Farms. No, they're not cheap ($6-8.50/ dozen), but I would much rather eat fewer good-quality eggs than support places with sad chickens and nutrient-deficient eggs.
Anyway, if you want to know which brands are really doing good by their birds, visit The Organic Egg Scorecard.  For bonus points, check out the Organic Dairy Scorecard. I've been so relieved to finally KNOW which brands are worth paying for and which are best avoided if you have a commitment to eating fresh, healthy food from well-kept animals.
Top perennials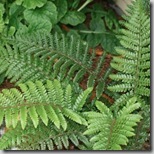 Erin of The Impatient Gardener, one of my favorite bloggers (seriously, she is so cute I just want to hug her!) asked me and two other bloggers to share our favorite perennial picks. Of course, whenever someone asks me a question like that, I choose to read it as selecting one of my many favorites, because it is completely impossible to choose just one.
The funniest thing is that the other two bloggers she asked both chose the same plant! No, I'm not spoiling the surprise – you better just get on over there and read the blog post yourself.
Garden eyesores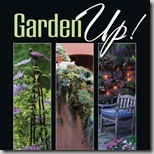 My latest over at Landscaping Network is about hiding garden eyesores. Every garden has them – those functional but ever-so-unattractive barbecues, air conditioning units, vents and propane tanks. I provide plant suggestions and pro tips for hiding these elements.
Extra credit: Check out Garden Up! by Susan Morrison and Rebecca Sweet. The book shares designer tips, extensive plant suggestions, and stealthy secrets for making the most of a small space (and that includes hiding unattractive elements).
Free reads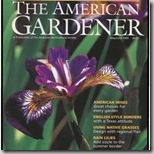 Lastly, I made a supercool discovery the other day on The American Gardener website. You can actually read full issues of their magazine online for free! While I am old-fashioned and still love the experience of a paper magazine, this is a great way of discovering whether you might like to subscribe. (I am going to!)
Reading a digital mag is a little confusing at first, but just click around to figure out how to navigate – it's not like you can screw anything up. Hint: the button on the very top left is the one to click to view all the issues available to read online, so once you're done with the current version you can go back and catch up on what you missed.
And if you missed the announcement a while back, Leaf Magazine is also available as a free digital read. It's a great new magazine for anyone interested in landscape design, so definitely check it out if you haven't already. Susan Cohan and Rochelle Greayer are the editors, so you know it's worth your while.
That's it for this week. Have you read anything cool online? Let me know in the comments below!