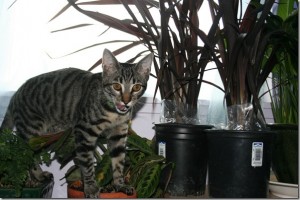 Photo at left: Mackerel showing his love of Phormium 'Black Adder'
October always makes me want to curl up with my gardening books and highlight the deliciously wicked black plants found within. But you don't need to limit black and dark plants to Halloween. They can fit into pretty much any garden scheme, from English cottage, Japanese, tropical, woodland, or any style of gardening you've got going on.
Looking for some goth gardening inspiration?
[Read more...]