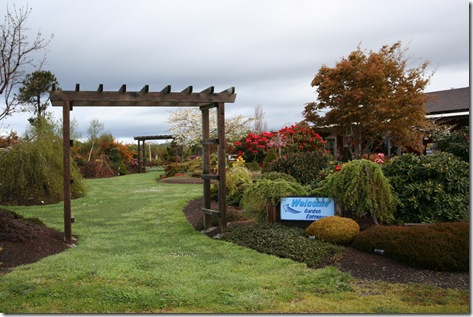 Singing Tree Gardens is a specialty nursery in McKinleyville, CA, which has a gorgeous display garden, and sells a wide variety of unusual Rhododendrons, Heaths and Heathers, Hydrangeas, Ornamental Grasses, Japanese Maples, Dwarf Conifers, and other shrubs and perennials that go well with Rhododendrons.
Singing Tree Gardens is located at: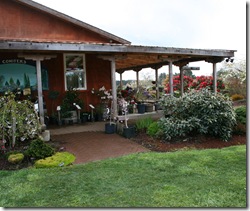 5225 Dow's Prairie Road in McKinleyville, CA.
(707) 839-8777 From Eureka, take the 101 to the Crannell Road Exit, turn right on Crannell Road, then right on Dow's Prairie Road, and go about a mile up Dow's Prairie Road until you see their sign on the left.
They are open Wednesday through Saturday, 9am to 5pm all year, and occasionally open on Sundays.
For more information please visit their website at:
http://www.singingtreegardens.com/