Springtime is always good for gardening, but it's often not so great for finding rad articles around the web, since most of us gardeners are out and about actually gardening, rather than talking about it. I know that's been the case for me! But a few sites have bucked the trend and put out some amazing stuff lately that's been worthy of adding to my bookmarks list and Evernote stash.
How much does backyard landscaping cost?
Landscaping Network just put up a fantastic resource page about how much backyard landscaping will cost to have professionally installed. They have tabs across the top which show you some of the things you can get done in your landscape for $5000, $10,000, $25,000 on up.
Below that, there are a ton of links to articles about how much specific elements like patios, decks, pergolas, and lawn care cost in different regions and with different materials or styles of construction. I confess I may be a bit biased, since I helped interview landscaping professionals from around the country to compile these articles and lists, but I think they did a superb job of putting it all together in a way that is easy to use and answers people's questions quickly.
Go on over and check it out.
Garden bloggers' favorite shrubs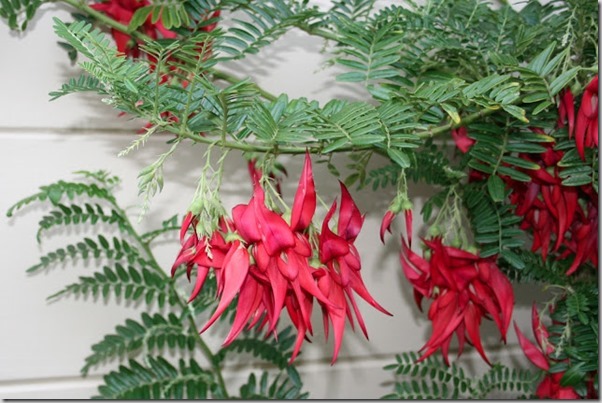 I'm a little late in posting about this, but my pal Erin over at The Impatient Gardener asked some garden bloggers to share their favorite shrubs and enthuse over the deliciously fine qualities of these plants. She did this last year with perennials, too.
I was honored to be asked to contribute and was delighted to have a chance to rave on one of my favorites, Clianthus puniceus, which has been merrily blooming away in my garden for a number of months and shows no signs of letting up. It's one of those plants where when people see the flowers, they think you're growing something wildly difficult and exotic, but really it's an easy grower once established.
See which shrubs everyone else recommended here.
Get a Job: Chad Smiley profiled on Garden Rant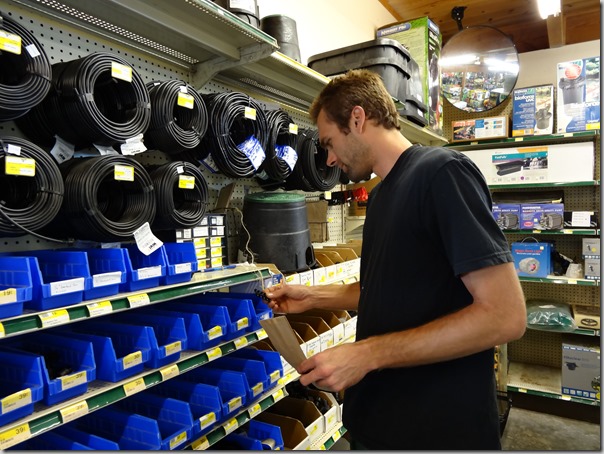 Lastly, I was so proud of my landscape maintenance foreman Chad Smiley for his interview over on Garden Rant. Amy Stewart started a series on Garden Rant called "Get a Job" where she interviews people who are actually out in the field every day doing horticultural work.
It's a great idea. So many people romanticize horticultural professions because they love gardening as a hobby, so it's not only a good reality check for people considering changing fields and going into horticulture, but it's also inspiring to see the wide variety of jobs and opportunities available in horticulture nowadays. That's definitely what I love best about our field, is that there's really no opportunity for boredom. If you get tired of doing one thing in the green industry, there are a number of related opportunities which give you a chance to expand your knowledge and try something a little different.
In any case, I'm happy to see what we do, which is fine landscape maintenance (pruning and skilled care in the beds, as opposed to the mow 'n' blow type of work most people think of), getting a little more play, and I'm thrilled to have Chad get some recognition for the fantastic work he does.
Go on over and read the article.
That's it for this week, folks. Have you seen anything cool around the web? Let me know in the comments below.