Yep, it's been a busy week around the web, with all of the fine people on the internet coming up with cool DIY projects, tantalizing competitions, and all kinds of neat stuff to share. Starting us off?
Garden illustration giveaway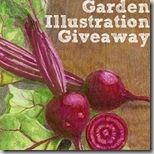 Steve over at The Rainforest Garden is launching his garden illustration business with a contest – enter to win your very own commissioned illustration. Yep – he'll draw whatever plant you like (and they're gooood, too)!
Click here to enter. My biggest problem? Figuring out which plant to have him draw if I'm the lucky winner!
Crafty DIY pallet gardens, green roof birdhouses, and branch hooks
A while back the internet world was all abuzz with the adorable Fern Richardson's pallet garden tutorial. Well, Growing a Greener World TV obviously knows a good thing when they see it, because a recent episode featured the project along with some other living wall inspiration. Fun stuff! I don't turn on the TV that often so I love that GGWTV is available to watch online. If you haven't been keeping up I'd urge you to go check them out.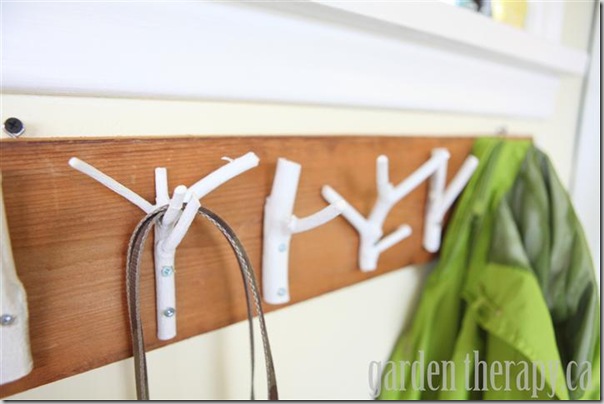 Next, I know I've been linking to Stevie at Garden Therapy a lot lately, but man! Her stuff's just been so inspiring to me. Cute photos, totally do-able projects, and I have most of the supplies around the house already. Love love love. Her most recent projects?
Tell me you don't want one of each! What a great use for some of the scrap wood and extra paint you have kickin' around the house. Sty-lish.
Gratuitous chicken cutes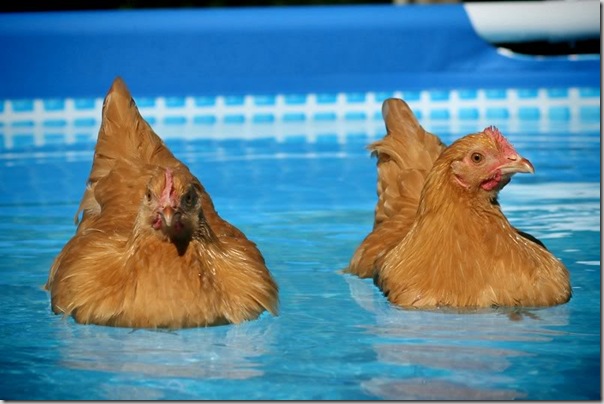 Did you know chickens can swim? Yeah, me neither. The last time one of my ladies accidentally stepped into the pond she made such a fuss I thought there was a predator. I sprinted out and found her bawking disapprovingly and shaking duckweed from her toes.
I don't know whether buff orpingtons are mellower than my Rhode Island reds or whether pools are more fun than ponds, but these birds seem to adore having a dip with their human companions. Have you EVER seen a chicken enjoying a swim before? I had no idea this was a possibility.
When bad names happen to good plants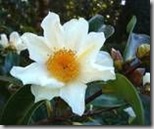 Yes, people, this lovely camellia at the left is known as the "crapnell" camellia. Camellia crapnelliana. Did the botanists think of the poor nursery folks at all when naming? Or us landscapers who might like to recommend this fine shrub to a client, but lack faith in our ability to say "crapnelliana" with a straight face?
More plants we can't discuss in polite company here, from Amanda Thomsen. (Hat tip to Andrew Keys for the crapnell camellia find.)
Botanical Belize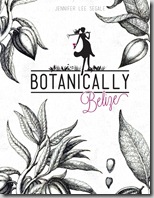 A late entry to this week's Miscellany, Jenn from Dirty Girl Gardening let me know her new ebook about her travel adventures is out, and guess what? It's free!
The first of a series, Jenn applies her wit and signature style to a travelogue of her trip. Check out Botanically Belize here.
That's it for this week, folks. Read anything cool around the web? Let me know in the comments below!