Finally! Thanksgiving has passed, and I can talk about the holidays without incurring the wrath of Nordstrom's and everyone else who is tired of seeing the holiday décor turn up in August. Woot!
I don't know about all y'all, but I'm feeling a major push towards simplicity and homemade gifts this year. I mean, a good book or garden tool never goes unappreciated, but I'm finding most of my giftees this year are downsizing and enjoying the pleasures of a simpler life, as am I.
Which means homemade, consumable presents are the best! Presents people can eat or use up and won't have to dust or keep forever out of guilt. Poking around online, I've found a few great projects from some favorite bloggers.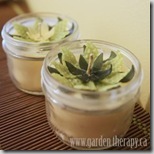 Stevie from Garden Therapy starts us off with these supercool homemade candles. You can start with finished jar candles and decorate them yourself, or she provides instructions for making your own if you're so inclined. I love that when you make them yourself, you can choose what types of wax to use – I love beeswax!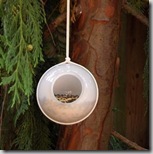 Next up, the 2Modern blog has instructions for repurposing those old light globes found in 70's homes – into a bird feeder! They often have a ridge holding the two halves of the globe together, so you can tie some string around them, add seed, and boom – instant cute bird feeder.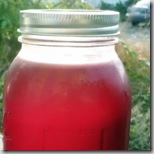 Amy of Garden Rant shows off her botanical cocktail wizardry with some homemade grenadine. Wait, don't leave – I can assure you this is nothing like that awful store-bought grenadine. This is made of pomegranates, vodka, and sugar. YUM! Who wouldn't love a small jar of frozen pomegranate syrup to use in their holiday cocktails?
DIY Grenadine AKA Pomegranate Syrup of the Gods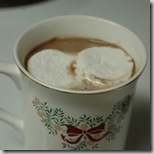 Lastly, Jenny Peterson makes herself popular with these homemade vanilla marshmallows! I'd wanted to make homemade marshmallows years ago to give out with homemade hot cocoa mix, but after reading a recipe from Martha, I'd given it up as Too. Effing. Difficult.
So it was great to hear Jenny's reassurance that these are indeed easy to make, even for a kitchen klutz like me.
Hope that gives you all some inspiration to get crafting. . . With the winter rains arriving, it seems the perfect excuse to get around to all the fun DIY projects we've read about all year and haven't yet gotten to try. Cheers!