Two of my favorite bloggers, Rebecca Sweet and Susan Morrison, have just released a book on vertical gardening called Garden Up! Smart Vertical Gardening for Small and Large Spaces
. When I heard they were writing it I was so excited, because gaining height without adding width is a design challenge that is present in so many situations.
Whether you have a skinny bed with a big blank wall that needs softening, or a balcony garden needing interest and screening without taking away floor space, these ladies have got us covered with DIY projects, plant suggestions, and design tips for tackling any area that could use a vertical boost.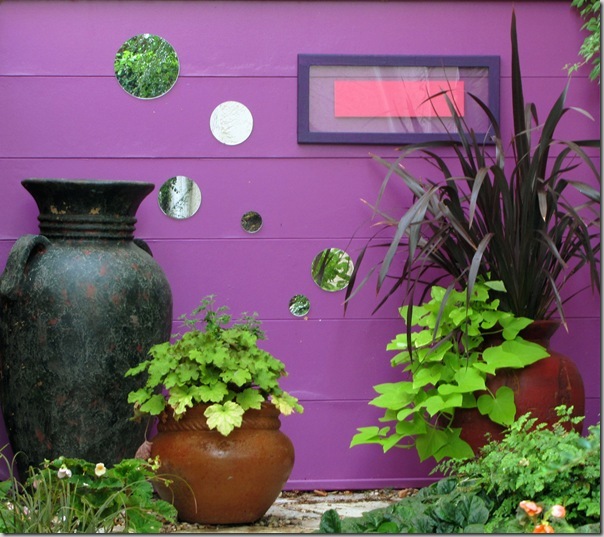 One of my favorite chapters was Garden Secrets. I'll let them describe what it's all about:
Even the loveliest of gardens can harbor an eyesore. Whether it's an ugly (and noisy) air conditioning unit or a looming utility pole, most of us have something in our gardens that we wish would just go away. When that's not possible, vertical garden techniques can help to blend, hide, or soften those offenders. Don't worry; we're not suggesting you reach for a makeup bag— learning a few easy design strategies and knowing the right plants to use is all it takes to make those eyesores disappear.
They shared a number of professional tricks about when to choose each type of foliage texture when you're hiding something unsightly, and how to distract from utilitarian but ugly elements. Their design skills were evident in making what could be a complex topic, feel simple and straightforward.
Another favorite element were all the living walls. Susan and Rebecca show some easy but impressive garden projects that even a novice could tackle in a few hours for a professional, gorgeous look. Their bold use of color and fearless plant pairing made for some exciting combinations that I am already inspired to try (goodbye, ugly chicken coop wall, hellooo succulents!).
Here are a few of the DIY projects you'll find in the book.
A succulent wall in a frame: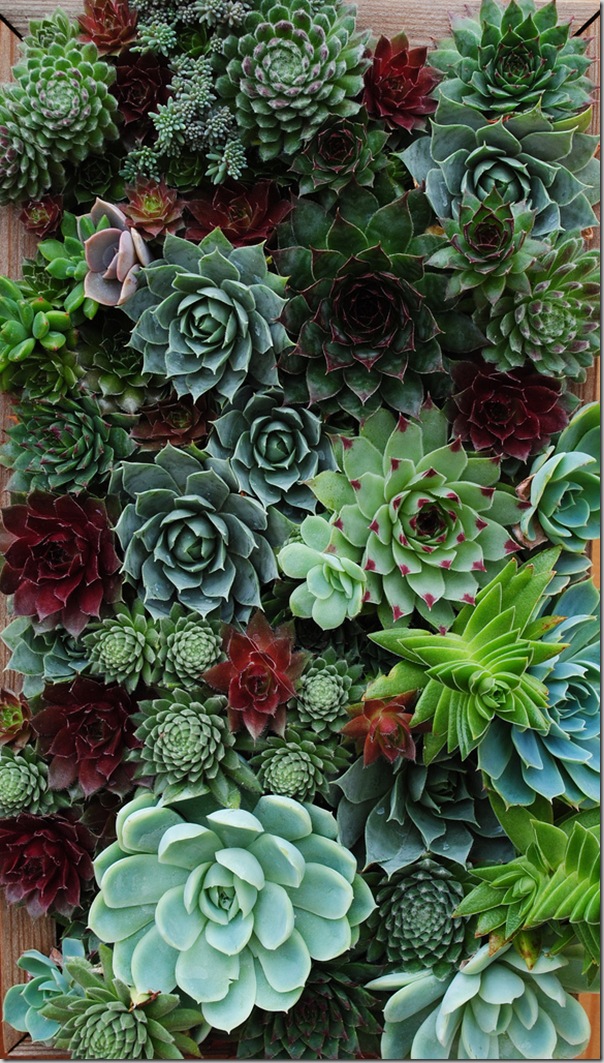 The edible "Gladiator" garden (named after the brand of fastener used!):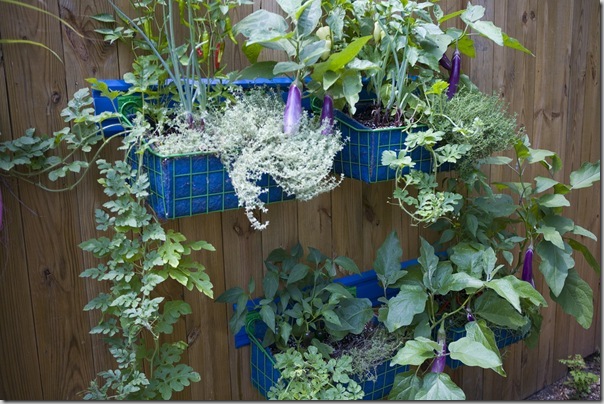 And the minimalist wall:
You can see how they make each project easy to tackle and understand: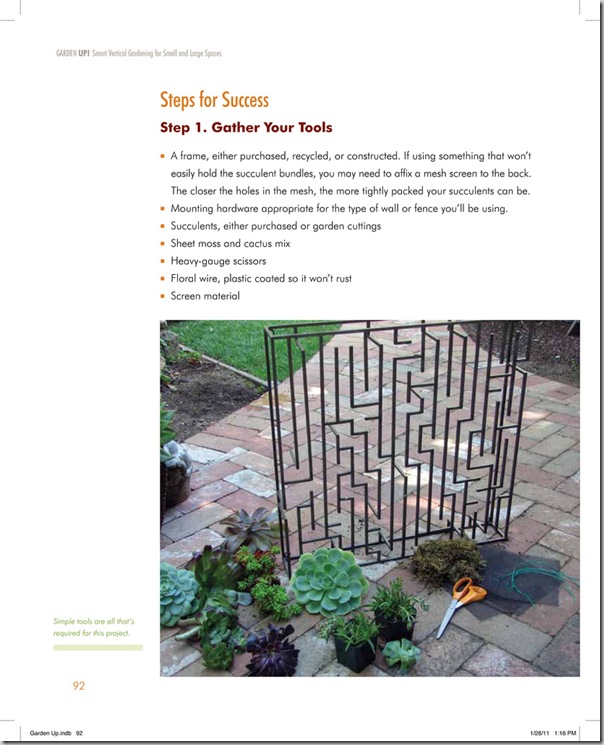 Lest you edible gardeners feel left out, many of the projects featured edibles used in new and exciting ways – definitely worthy of the Front Yard Food movement! I think this edible wall could stand proudly next to the snootiest of ornamental gardens, don't you?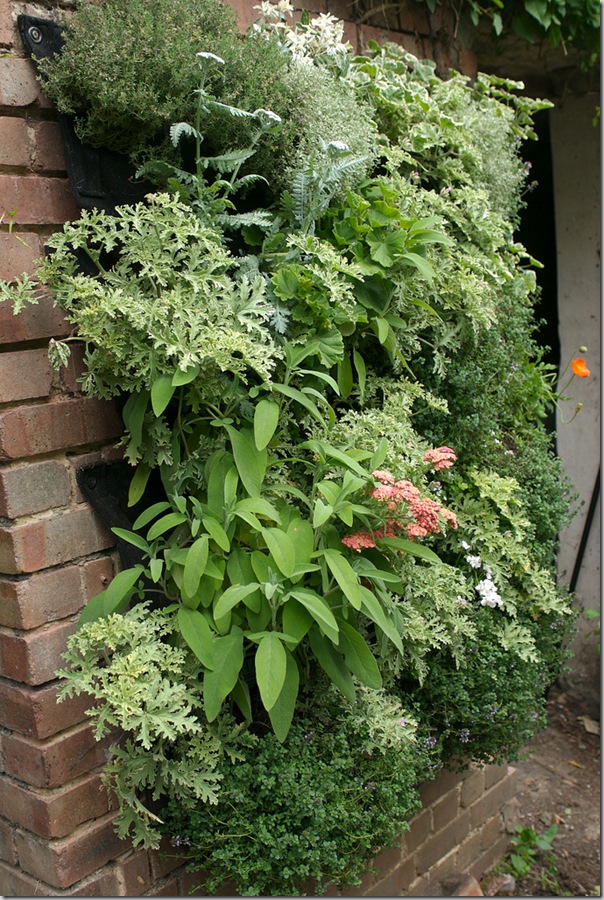 The best part about the book is the light, approachable style with which it's written. Reading this book felt like having a cup of tea with two smart, talented, and occasionally silly designers. I learned a ton about how to make the most of small spaces, and am now armed with some lovely photos and how-to to inspire clients with.
Rebecca and Susan are launching Garden Up! today, with a blog party featuring some of the people who contributed photos and projects to the book. Head on over to Susan and Rebecca's blogs to participate, and don't forget to pick up your copy of Garden Up!
At less than $12, it's a steal for the amount of practical information contained within.
Like to read? Check out these other favorites:
Five Books for Pacific Northwest Gardeners
Five Books: Garden Blogger's Favorite Reads