Running through the back of my mind when I visit a garden show is the knowledge that most of what I see isn't really workable at home. The displays are pure fantasy – a chance for designers to show off what they could do if practical matters like watering and maintenance weren't an issue. I'm not sure that home gardeners always understand this, since even I find it confusing trying to work out which ideas could actually function at home and which are best to just oooh and ahhh over.
But the one thing that usually can be replicated at home is the hardscape. Stone, benches and walls make up the structure of the garden, and if you an afford the materials, you can usually straight up steal the ideas from garden shows. Come along for a pictorial tour of how designers used stone in the display landscapes at the 2011 San Francisco Garden Show.
Love these diagonal lines: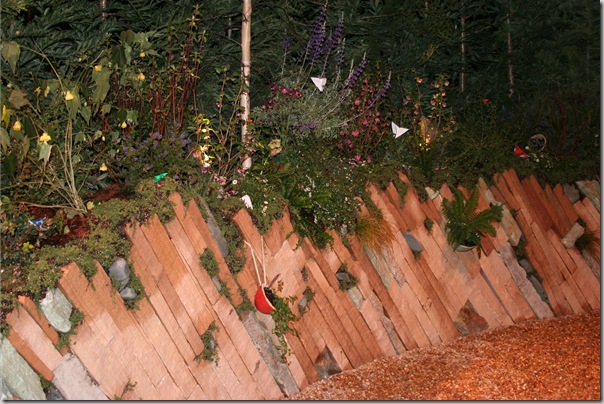 Fun wall details: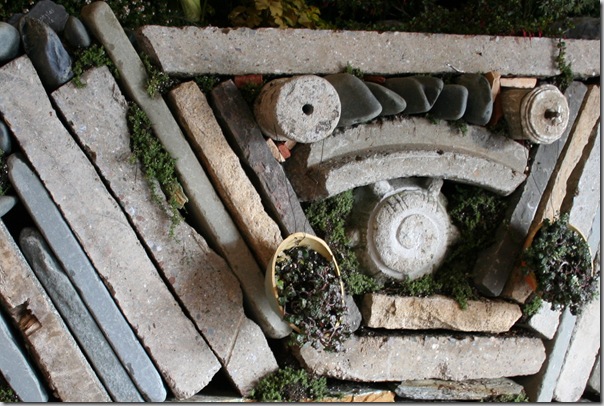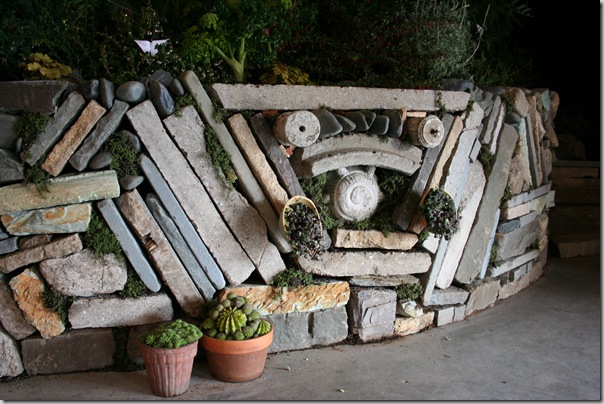 Caged stone – spectacularly ugly in the full-on view but softer and more intentional within the landscape: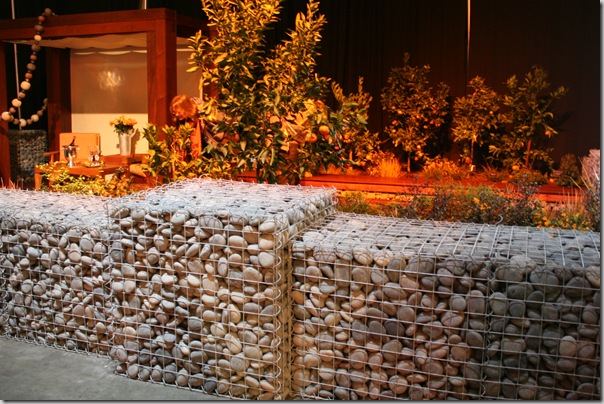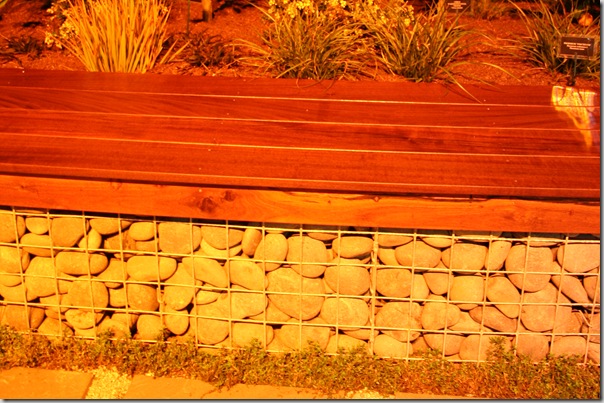 The moss sandwich – too cute!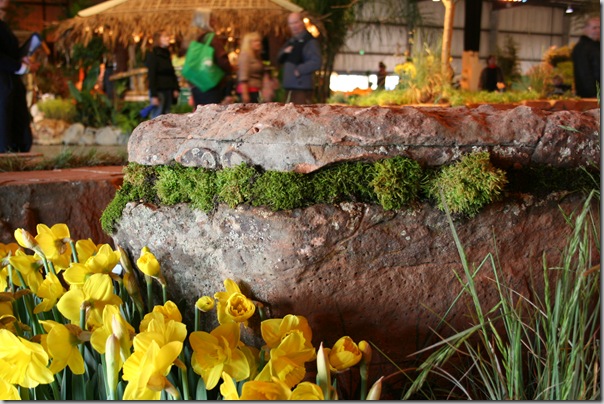 Tucking in epiphytes and succulents (low water needs):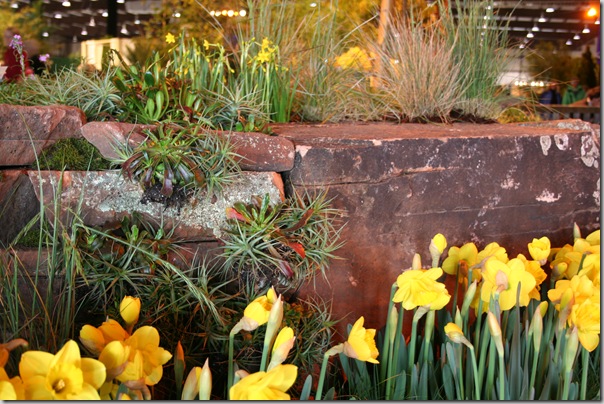 Pain-free pavers made of rubber – bouncy to step on and no injury if you fall on them: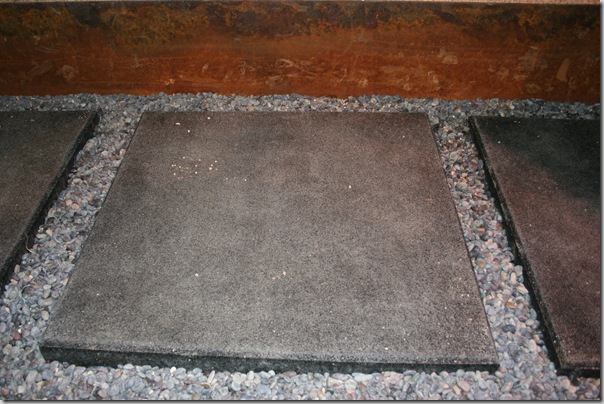 A neat stone bench – I like the thyme dripping from the holes left between the rocks: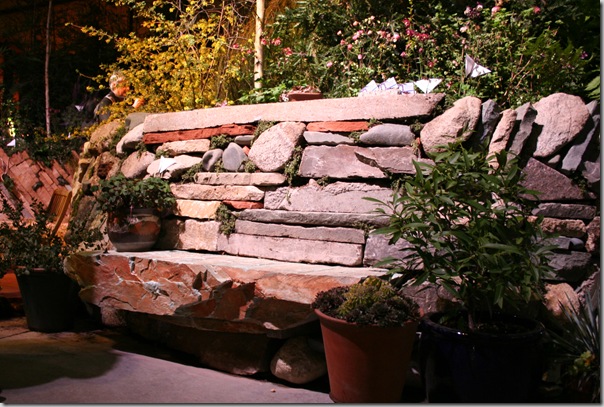 A "don't do this" moment – everyone was sinking into this loose, non-packing polished stone when they tried to walk on it: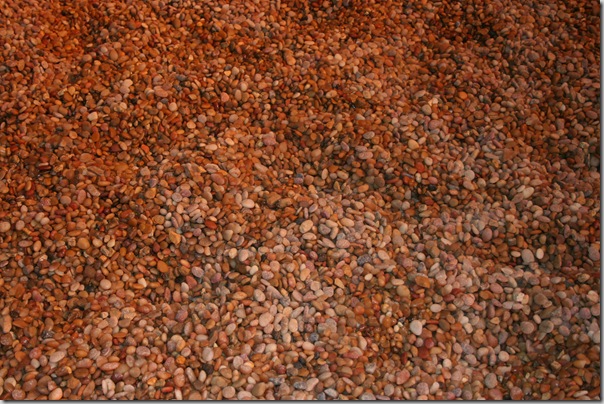 And finally, stone that isn't stone. These living walls planted with the tough California native Dudleya hassei brought tremendous interest: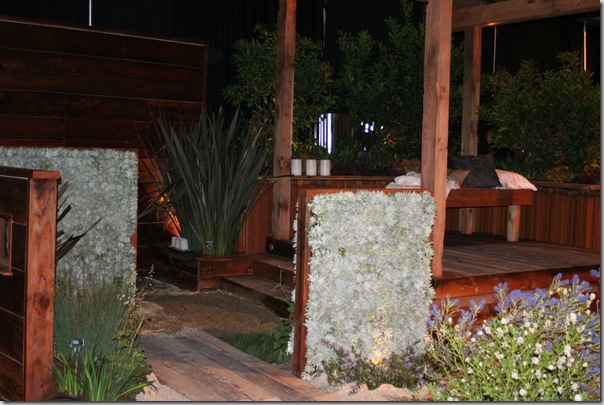 Want to see more from the San Francisco Garden Show? Check out these posts:
Highlights and Lowlights From the San Francisco Garden Show
Edible Planting Ideas From the SF Garden Show
The SF Garden Show, Contained: Planting Ideas for Balcony Gardens