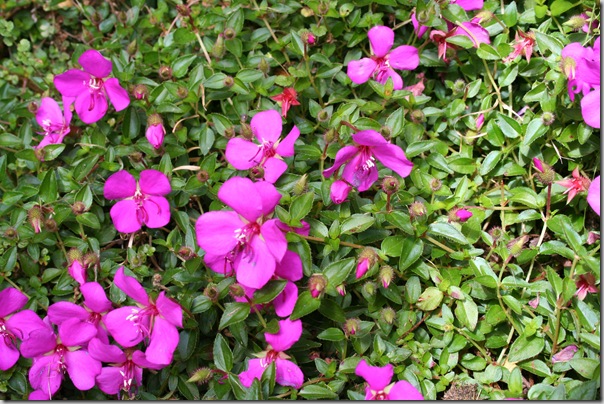 This sweet little groundcover looks simple and refined when not in bloom, like a larger-leaved, deeper-green version of Baby's Tears. But once it comes into bloom, it is a serious showstopper, with red hairy bracts holding disproportionately large fuchsia blooms. It flowers during the entire growing season, spring to fall, and the cheery red bracts persist even after the petals fall off.
It makes a vigorous carpet wherever it gets water. Gardens that are watered by hand or by overhead sprinkler soon end up with Spanish Shawl filling every bit of available space, while in gardens where it is watered more sparingly with drip irrigation, it tends toward neat clumps. I find it easy to remove if it spreads beyond where I like it.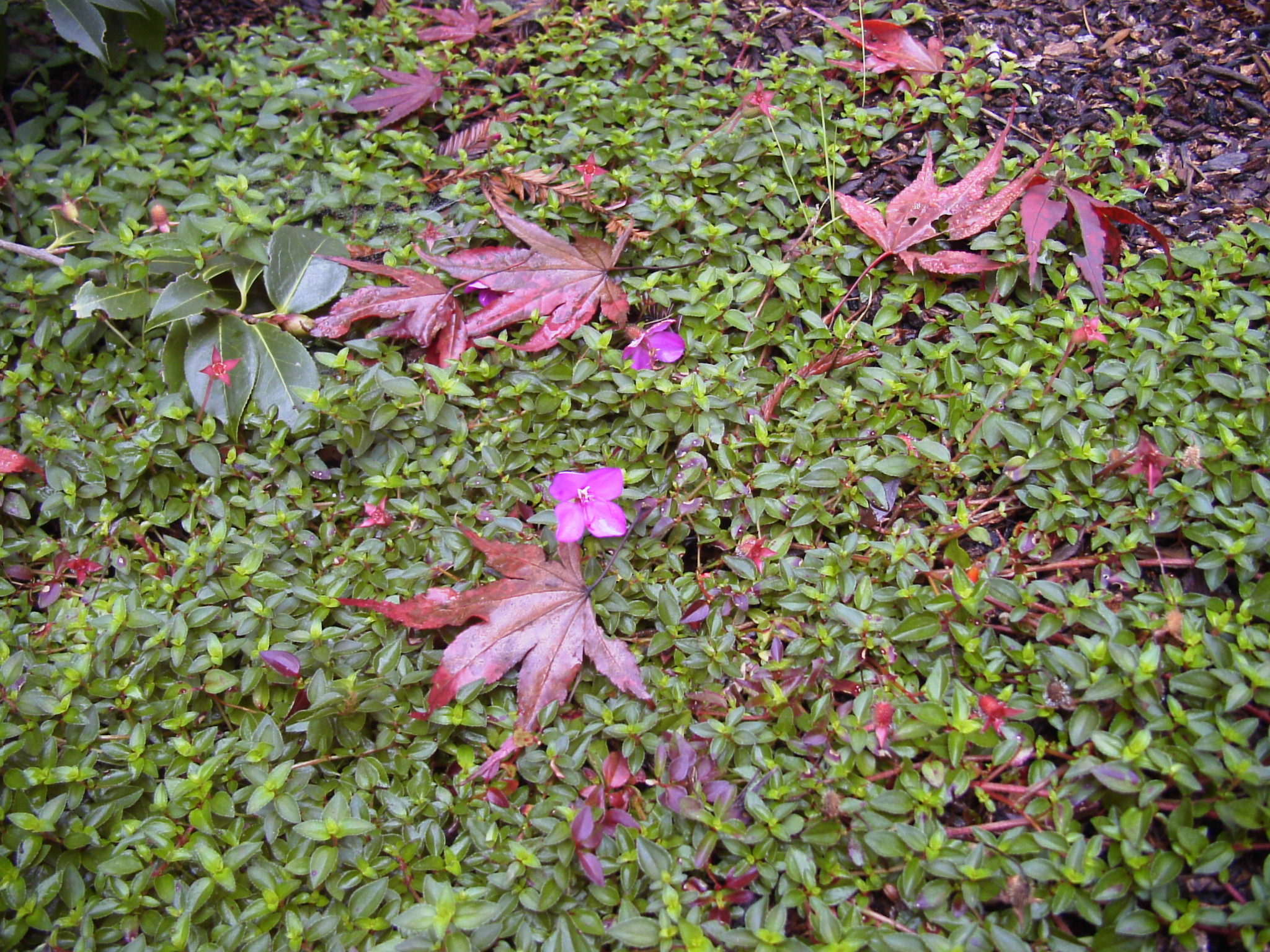 They're great for part or full shade, USDA Zones 9-11, and they're a relative of the Princess Flower, Tibouchina urvilleana. They definitely aren't a xeric plant, but if you live in a rainy climate like mine and pop it in the shade, it doesn't need too much summer water to look good. I love it in gardens where my clients specify they don't want to see bark, because the Spanish Shawl fills in the blank spaces of the garden so nicely. The flowers go beautifully with the flowers of Razzleberri Fringe Flower (Loropetalum chinense 'Monraz').
The best part? After the first year or two you have a strong enough clump that it's easy to give some to anyone who stops to admire it, which will be anybody either female or flamboyant enough to properly appreciate its vivid shade of fuchsia.
Want to see some of my other favorite plants?
Shamelessly Tropical: Hawt Plants for a Variety of Climates