This just in from the native plant society: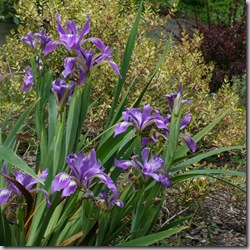 CALIFORNIA NATIVE PLANTS—LOCAL BEAUTY FOR YOUR GARDEN.
Gardeners preparing for the fall season will find a good selection of native plants at the California Native Plant Society's plant sale on Saturday, September 18 at the Arcata Marsh Interpretive Center parking lot from 10 a.m. until 4 p.m.
Native plants enhance hedgerows, shady places, streamsides or soggy places, open sunny spots, or a pot on the deck. There will be host plants for butterflies, nectar plants for butterflies and hummingbirds, berry plants for fruit-eating birds, and shrubs and trees that provide habitat for birds.
Experienced gardeners will be available to advise on plant choices and cultivation requirements. Purchases are by check or cash only.
For more information, call Chris Beresford, 826-0259.