Lavender: The Grower's Guide
is a thorough and easy-to-use encyclopedia of the lavender varieties most common in production today.
Virginia McNaughton begins the book strongly by discussing how to grow lavender, how to prune it, the special requirements of lavenders, which ones grow well in containers, and the pests and diseases that can strike lavender and how to avoid them.
She then discusses lavender botany – the basics of leaf shapes, branch and flower structure. I usually find the specifics of botany quite dull, but I was interested to see such striking variations in lavenders. Even in plants that from afar look very similar, when you get up close and notice the details, the differences are actually pretty dramatic.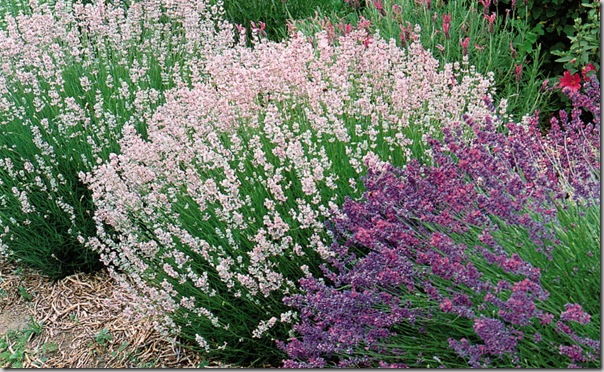 The strength of the botany section is in the easy-to-understand photos highlighting the differences she is discussing. On nearly every page, clear photos of the flowers or leaves against a clean white background make it easy to understand what she's talking about, and I was surprised to feel such enthusiasm for learning about the small distinctions between the different types of lavender.
After getting a primer in the differences to expect in different lavenders, McNaughton jumped into the best part of the book: the encyclopedia. She describes, compares and shows gorgeous photos of all the varieties.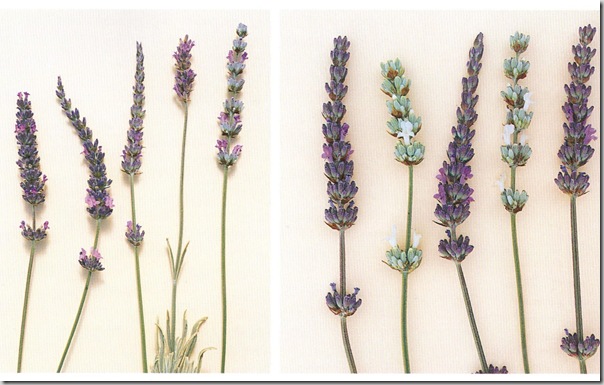 When the subtle differences in flower color or flower shape might be hard to understand from text, she shows a comparison photo with a number of lavender flowers next to each other so we can pinpoint exactly which lavender we have or want.
Using the encyclopedia and the photos, I was able to identify two lavender varieties that had failed at a client's house, so I could order the proper ones for replacement. (If you're wondering what went wrong with them, I'll give you a quick lavender tip of my own. Don't let your dogs pee on them everyday. See? I know a thing or two about lavender, too!)
So who would benefit most from this book? If you're passionate enough about lavenders that you'd like to understand what makes each variety unique, or if you're in the business of buying, selling, growing, or somehow recommending lavender plants to others, then this book is an indispensable resource. I find it incredibly helpful as a landscape designer, and I think no retail nursery or landscape designer should be without it.
Love gardening books? Check out some of my other book reviews:
The NEW Low-Maintenance Garden