Great Plant Picks
This week I've re-discovered a fantastic resource for Pacific Northwest Gardeners: Great Plant Picks.
Plant info online can be hard to rely on – either nurseries are stretching the zones and touting a plant's greatness so they can sell more of them, or home gardeners are giving anecdotal information that is useful, but may not hold true in other gardens.

It's a pleasure to have a strong resource  like this that has been selected by a committee of leading professionals. I haven't found anything on the site that I disagree with, which is rare and delightful.
If you're in the Pacific Northwest and looking for an outstanding and reliable plant, definitely check out these lists of Great Plant Picks.
Natural Deer Deterrent
When browsing the Xera Plants website, I discovered a link to their friend's garden design blog, Beyond Garden Design. Lauren recently posted a recipe for a homemade deer deterrent that her clients have used with success.
I've read about similar recipes in the past that have proven effective in other people's gardens too. If this isn't strong enough to keep your deer at bay, I've heard that adding cayenne to the mix can make your plants even less palatable.
Another benefit of using this on your roses? Milk and water mixtures are a natural fungicide, so you'll have fewer pest problems as well. (More on natural pest control for roses here.)
Book Recommendations
Two fun book reviews this week of books I want to own – one by Debbie over at A Garden of Possibilities and one by Margaret at A Way to Garden.
Debbie reviews Bloom's Best Perennials and Grasses by Adrian Bloom, and gives it a thumbs-up. I have Bloom's books on heathers and on conifers, and his are books that I turn to again and again, for the photos, design inspiration, and insider info on plants that only a long-time professional would know.
Margaret reviews Botany For Gardeners by Brian Capon, and is even giving away a couple copies to commenters! Go on over and read her review to win.
and I Can't Get Enough of These Garden-Inspired Cocktails
aHa! Modern Living can always be counted on for some classy tips on bringing home and garden together, and this post, called Using Fresh Garden Herbs in Cool Summer Cocktails, is no exception.
The best part? I have herbs on hand all the time, not just in summer, so even though most of my veggies aren't producing yet, I can still enjoy these…
Last but not least
Leaving off, I found a ridiculous t-shirt that I have GOT to have: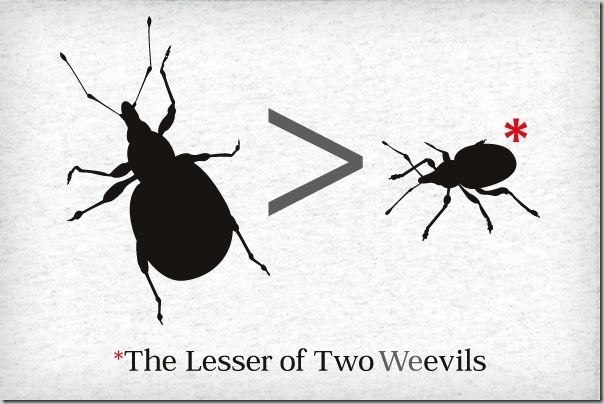 It's awesome, right? 🙂