In part one, I discussed some of the beautiful and useful plants that landscapers recommend or maintain for clients, that we wouldn't plant in our own home gardens. Whether hard to maintain, prickly, or just overused – these are perfectly good plants in many ways – but often have one fatal flaw us pro-gardeners just don't want to deal with in our downtime. Here's the rest of that list:
Mayten Tree/ Maytenus boaria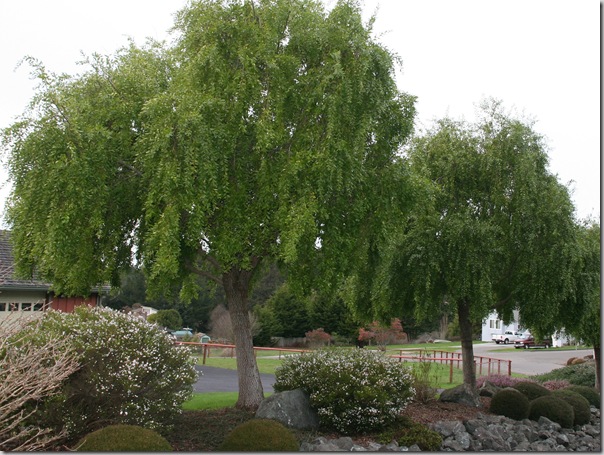 Maytenus boaria is actually one of my favorite plants if we're only talking about looks, but it's a nightmare to maintain because it delights in sending up a constant barrage of suckers from the ground. In every garden we care for with a mature Mayten Tree, part of our monthly maintenance is cutting out the suckers within a 15' radius from the trunk.
That said, it's a beautiful plant. I love the way the leaves rustle in the breeze and the graceful weeping habit. But pulling up Mayten suckers isn't my idea of a great way to spend the weekend.
If you're going to plant a Mayten Tree, here's one tip I've had success with. Water very, very deeply and regularly the first three years as it's establishing its root system. The idea is to encourage the roots to grow as deeply into the soil as possible, because roots that are traveling along the surface of the soil sucker more readily.
Many rose varieties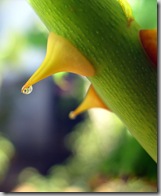 Gardener Monica Milla says, "I would (and have) never planted roses in my own garden. Too much work, too prickly, and I'm not wild about them."
My own home garden has a ban on thorns and prickles. As a pro gardener, I am so OVER getting sharp bits lodged in me. And the way that many roses have been overbred for giant frankenflowers makes for some ugly, disease-ridden plants – with flowers like lollipops on sad thorny sticks.
That said, there are a HUGE number of breathtakingly beautiful roses – fragrant, interesting colors, and disease-free – you just need to choose the right varieties.
We have a local place, Fickle Hill Old Rose Nursery, in which the proprietor grows all kinds of old-fashioned roses which have been chosen for their beauty, fragrance, and resistance to disease. (See the owner Cindy Graebner's suggestions for disease-resistant old-fashioned roses in the comments to this post, and if you're not a Humboldt County local, try the friendly and reputable Regan Nursery to order bare-root.)
I'm going to be hitting up both places soon for some tough thornless roses for my own garden.
Buddleia davidii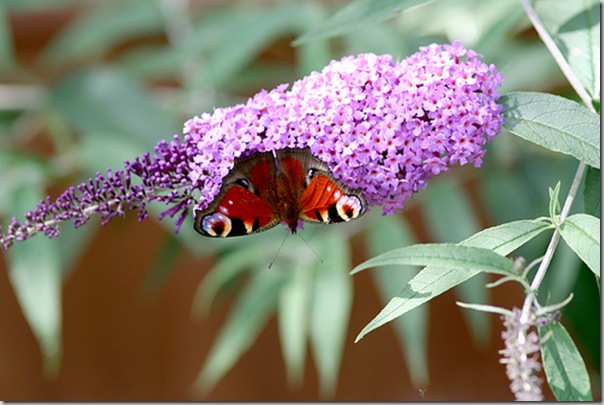 Buddleia has just been put on the "invasive species" list here in Humboldt County because it spreads so quickly in managed forests and disturbed areas like roadsides, but it's been on my do-not-plant list for some time for another reason.
When you prune or deadhead them in late fall, the darn things disperse this horrible whitish fuzz into the air that is easy to inhale and makes anyone within 10 feet cough violently. I got my first sinus infection ever after pruning one of these stinkers without a mask on, and I was coughing for days.
Even though they're unpleasant to prune, they do need to be deadheaded and shortened every year because of both their lanky habit and their invasiveness in wild areas. If you're going to prune a Buddleia, wear a really good mask (I mean a crazy good mask), eye protection, and make sure your skin is covered so you don't get a rash.
Any time I'm feeling seduced by their pretty purple flowers and the fact that they attract hummingbirds, I just remember how "fun" it is to prune them and my attraction fades.
Lawn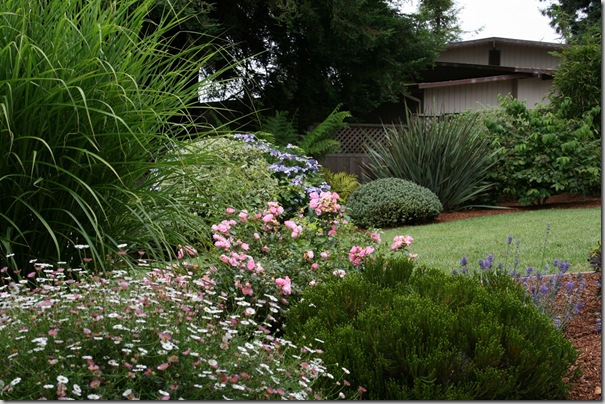 Among the most contentious answers from other landscapers was lawn. I have to say, I personally love a patch of lawn in a garden. It's cooling, fun to walk and play on, cheaper to install than stone or concrete, and the fresh green color shows off garden beds really nicely.
The anti-lawn movement has a lot of great points about how the perfectly green, weed-free ChemLawn so many Americans strive for is unsustainable – using a lot of water, synthetic fertilizers and chemicals, and gas to mow and edge them. Plus, there are so many interesting things you can do with garden space besides a boring old lawn!
And that's all true, but instead of eliminating lawn, it's more important to choose the right size of lawn for how you're going to use your garden space, and then maintain that lawn as sustainably as possible.
There are cool irrigation timers which aim to reduce water use by sensing the weather and adjusting accordingly, eco-friendly mowers which reduce emissions and noise, organic fertilizers such as Dr Earth which reduce groundwater pollution – and even some simple adjustments to how you care for your lawn can reduce weeds and water needs (trim grass on the highest setting, use a true mulching mower which cuts the grass into finer pieces then usual mowers, etc).
So anyway, if you're going to have an old-school, perfect golf course lawn with all kinds of nasty chemicals on it, then I don't want one of those, either. But I definitely like a cheerful place to play some frisbee and frolic with the cats, and a small sustainable lawn fits the bill for me.
Some other plants mentioned by landscapers?
From Mark Atteberry, Atteberry Landscape and Irrigation, Dallas, TX
Eleagnus – puts 2 ft long sprouts overnight, maintenance nightmare.
Red Tipped Photinia – eventually all will get fungal leaf spot in our area.
All Euonymous – eventually all will be infested with scale and spraying is a never ending task.
Bradford Pear trees – problems with blight and when they're older the high winds rip them apart
From Claire Brown, Plantpassion – Surrey UK
Aucuba japonica crotonifolia – why, because although it's easy to maintain and has all year round colour, I think of it as the Men's toilet plant, – because it's used outside gentlemen's conveniences all over the UK
From Lorene Edwards Forkner, Planted at Home, Seattle, WA
Dwarf mugho pine. Great contrast with heathers and ornamental grasses; fabulous inky green color; nice, dense form…but really? A mugho pine?!!?
From Elizabeth Hoffman, West End Florist and Garden Center, Evanston, IL
Impatiens, I love to recommend them to customers because they flower like mad, if given a little maintenance, but I will not plant them at my house because we have very little shade and I work too much during the season to be kind enough to water them. The "you're on your own" mentality really doesn't work for them.
From Anna Looper, Flowergardengirl/ Decorate a Garden, NC
'Stella d'Oro' (Daylily) because every landscaper both public and private uses them by the truck load here in NC and I'm sick of them. They've been over planted as a quick sale so that landscapers don't have to use their brains anymore. Any time a new hi-way project is planned you can bet it's the standard stella d'oro mix with crepe myrtles and same old boring stuff.
Maribeth: I don't hate many plants but boy do I hate shearing. In Texas they love to turn everything into a meatball or a lollipop. Heaven forbid that you allow it to have a natural shape. And clients look at you like you're crazy when you tell them some plants actually have flowers or scent that their lawn guy or husband has been cutting off with those power shears any time a little leaf growth occurs.
Liporace: For me, it's boxwood. First of all my garden doesn't lend itself to boxwoods but they are so over used here that I cringe almost every time I see them, even if used properly. It's the 'go-to' plant that every landscape contractor uses without even considering any other plant. Need a shrub for your foundation planting – how about a boxwood! (this spawned some good discussion in the forum as it was argued that well-used boxwood is such a classic, classy plant – but they ARE overused!)
JShilan: I would like to also add "landscape boulders" to this list since they are often used to replace planting knowledge.
What about you? Which plants and garden elements do you think are all right for other people, but not something you'll ever want in your garden? Tell me in the comments below.
Photo credits: Rose thorn by peasap on Flickr, Buddleia by ndrwfgg on Flickr