Gardening Gone Wild is holding their monthly Garden Blogger's Design Workshop, and this month's topic, Time in a Garden, gave me a great excuse to go through some of my pictures and see how things evolve and change over the seasons and years.
What did I discover? Well, for one, I don't usually take photos from the exact same viewpoint through the year! As the seasons change, I follow the display around the garden, trying to photograph each plant at its best and kindly ignoring those plants which crumple ungracefully after their moment in the spotlight has passed.
Still, I found a few easy comparisons to show! This first series is a subtle comparison of how the highlights change from spring to summer (click on the photos to see larger):

See how the white-blooming Doublefile Viburnum takes over the shot in spring? That and the variegated pink-blooming Weigela look rather lovely and watercolor-ish. On the right is the summer look, with the blue Hydrangea bringing a crispness to the foliage colors around (you can see how the fresh mulch makes a big difference in the look, too).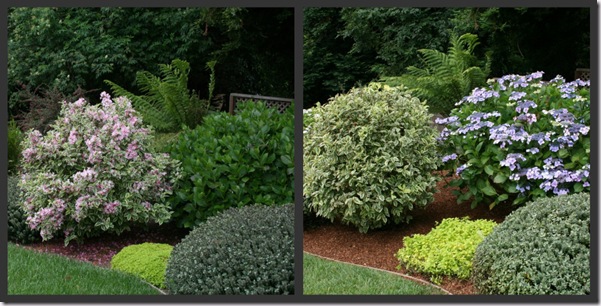 In the foreground here is Hebe albicans 'Red Edge', then Golden Oregano in center, with the Blue Lacecap Hydrangea and the Variegated Weigela (Tasmanian Tree Fern in backdrop).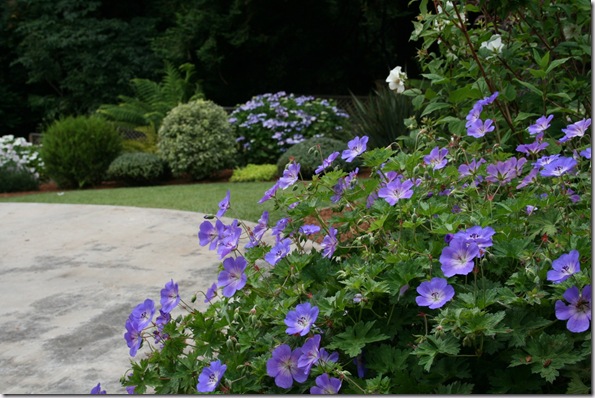 Above you can see how the Hardy Cranesbill, Geranium 'Rozanne', picks up on the blue Hydrangea in the backdrop for summer.
The next seasonal difference I found, in another garden, was more stark – December to May (again, click on the photo to see larger):

About a month after taking December's picture, I cut down the Miscanthus Grasses that are adding some winter interest here – by mid-January, they were shedding everywhere and being most annoying. Here's a different view on the winter scene (use the position of the pot and the cone-shaped Spruce to orient yourself):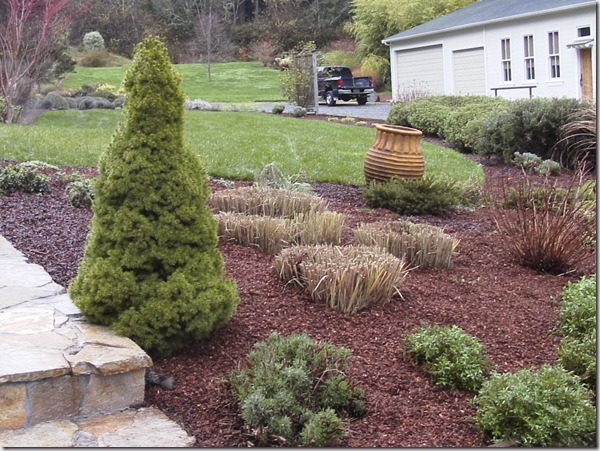 Next up are some photos that show the passage of time in a garden – from nothing, not even an idea of a garden, to ickle baby plants, to a full-looking garden. As Nan Ondra said in her article about Time in a Garden – this would be a before-and-after, except that us gardeners know that a garden's always a work in progress.!
Below left is what I found when I was first called in, and at right is just after planting:

And three years later: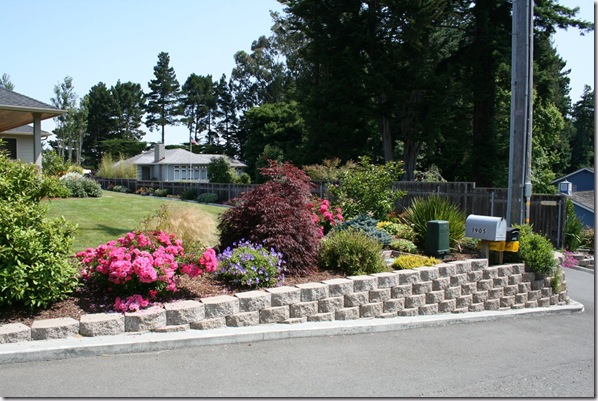 The thing I find most shocking about this before and after is the middle stage – if you saw those tiny little things floundering about in a sea of mulch, would you have suspected in three years they'd look that different?
Here's a better example of just how much things  grow in that time: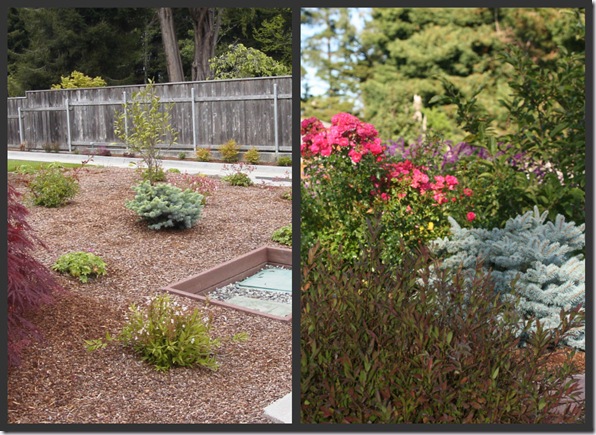 That tiny little plant front and center in the picture at right? That's a baby one-gallon Deutzia, and you can see the little 'Montgomery' Blue Spruce behind it. Three years hence, the Deutzia's turning a bronzey fall color in the foreground, the Blue Spruce and Flowercarpet Rose have grown up, and you can just see the tips of a purple Mexican Bush Sage beyond.
I'll leave you with some gratuitous flower photos from this garden, just because I can: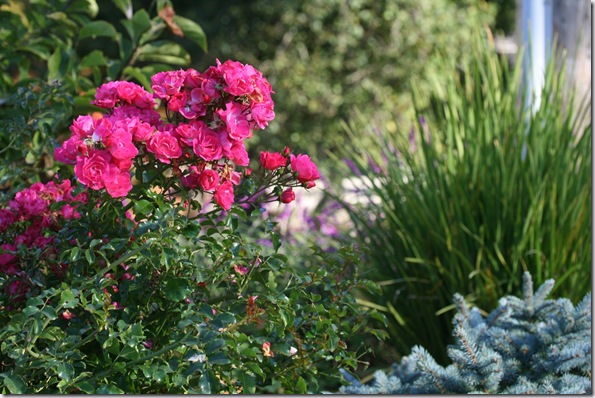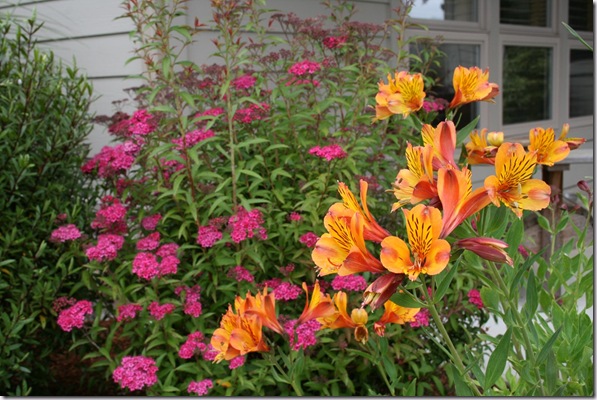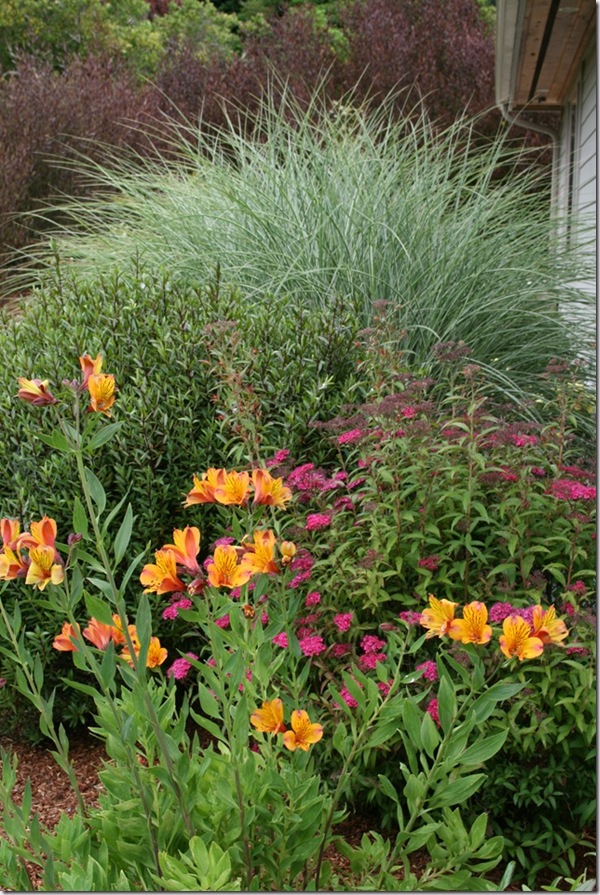 If you enjoyed this post, go on over and check out the others in this month's Garden Blogger's Design Workshop.
[print_link]