Since we've been discussing mulching, I thought this tip might be helpful for those of you who are mulching for other people, like me!
I don't know about ya'll, but for a long time there, I was risking life and limb getting my dratted wheelbarrow up into my truck to take to clients' homes on days when we were mulching.  Wheelbarrows are heavy!
Maybe you are a pro like me, or maybe you just want to store your wheelbarrow on a table or shelf. Here's how to lift your wheelbarrow safely, without using any real strength.
If you feel any strain at all in your back, put the barrow down gently and try again. You should be using your hips as a levering point, and just your arms to lift, not your back.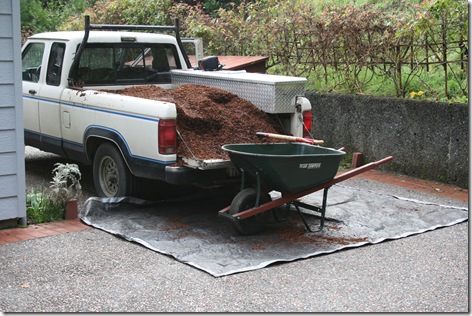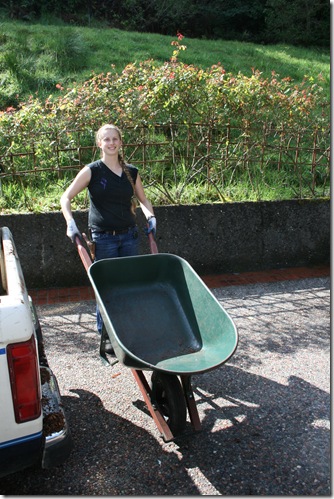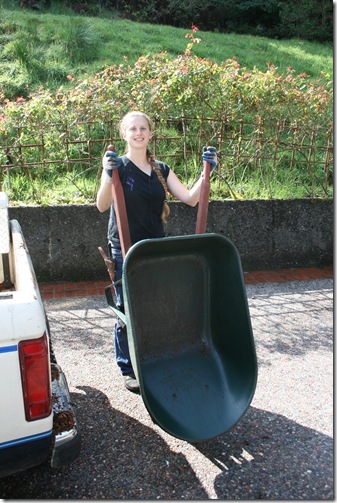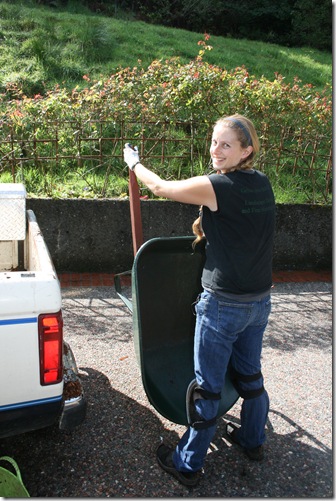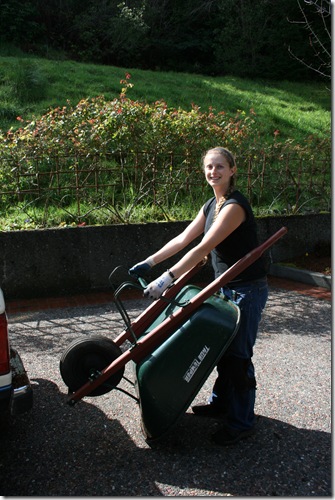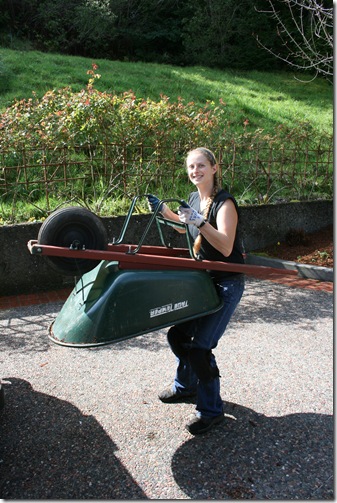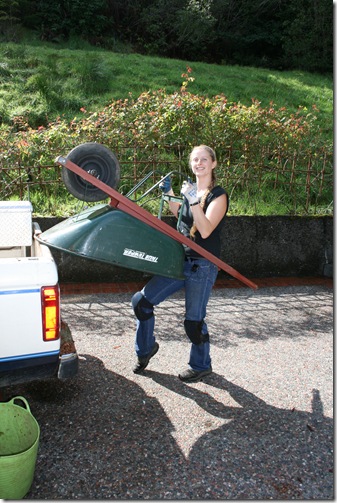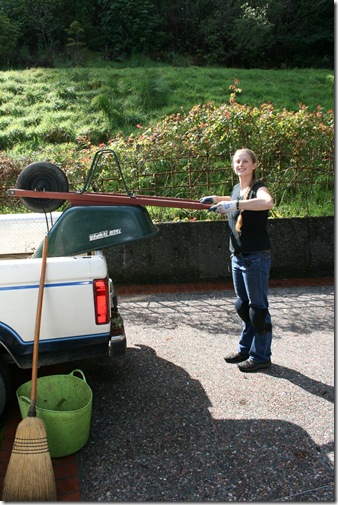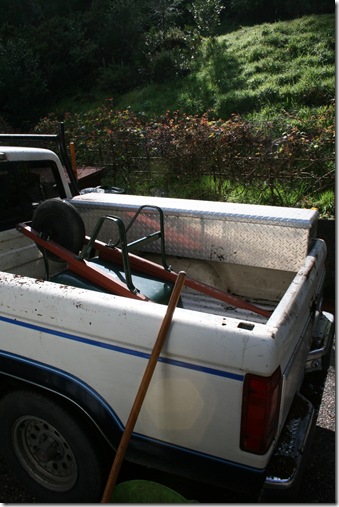 If you have a wheelbarrow,  go outside and try this! It's amazing how setting the barrow in the crease where your hip joint is and using that spot to lever the wheelbarrow up with minimal muscle from your arms makes this a simple way of lifting a heavy object without strain.
I got this tip from a fellow at the green waste recycling place a couple years ago. Hope it can serve you as well as it's served me!
[print_link]