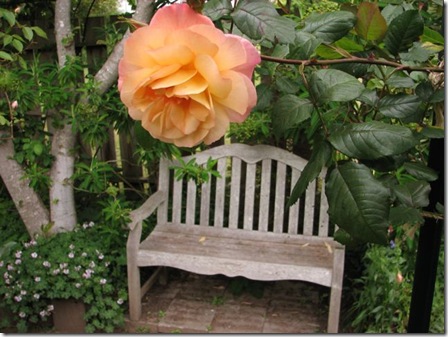 Cindy Graebner's Fickle Hill Old Rose Nursery is a Humboldt County horticultural institution, garnering multiple mentions in our local gardening column, Dirt by Amy Stewart.
So you'll be excited to hear that our favorite expert on disease-free, old-fashioned roses is holding her open gardens again this year! There are two more scheduled: June 14th and July 12th, both Sundays from 1-4.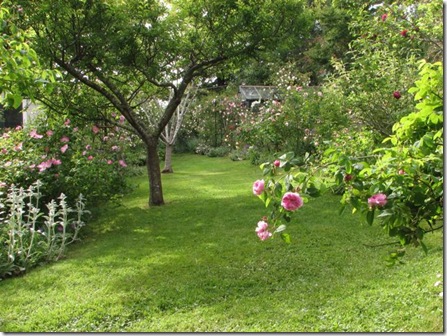 The garden is always changing, with new blooms showing every day, so if you're a real fan of roses and the flowers that go with them, you might want to stop by on more than one day to catch all the different things blooming. I'm certainly going to go, and bring my camera!
Cindy's large garden is filled with old roses, climbing roses, perennials, and unusual fuchsias and shrubs.  The nursery will be open with the garden from 1-4 pm on the open dates.  It is also open by appointment.
Fickle Hill Old Rose Nursery is located at 282 Fickle Hill Rd in Arcata.  On site parking is limited to handicapped and those who can't walk the 50 yards from street parking at Hill and Bayview streets.  Start up Fickle Hill at the 7th and Union St intersection and watch for parking signs.  For more information, call (707) 826-0708.