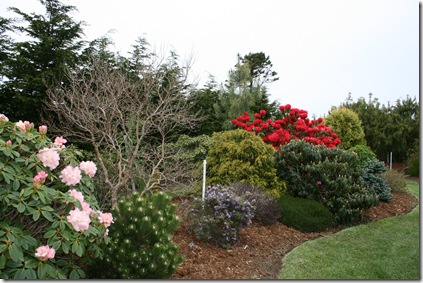 Unwind from the stress of tax season with a trip out to the peaceful and beautiful Singing Tree Gardens Nursery in McKinleyville. From April 15th to the 19th, they're having an open house and sale on select plants.
Even if you're not planning on buying anything, it's a gorgeous place to stroll with friends and dream of what plant combinations you might someday use. Here are a few photos from my trip out there April 11th: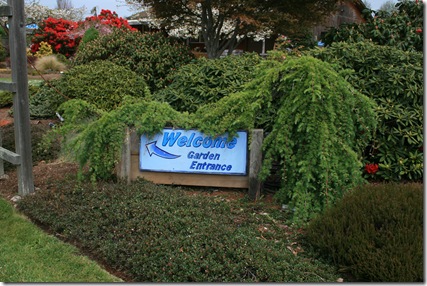 Love the Larix/ Larch growing around the welcome sign.